Review: 2018 BEST PRODUCTIONS in Philadelphia and South Jersey
2018 brought in a number of popular shows and events from the stages of Philadelphia and suburbs, right down to the Jersey Shore. Wish I could have seen them all. However, www.broadwayworld.com was there to see so many amazing people and creative teams bring out their best as my BWW colleagues also weigh in on their favorites. It was a difficult to choose from so many great offerings. So here are my picks.
Favorite Philadelphia Productions
Starting in the Philadelphia area; I was wild about Walnut Street Theater's "Mamma Mia". Laura Giknis led an All-star principle cast and Richard Stafford's direction and movement kept the audience thoroughly engaged and delighted. www.WalnutStreetTheatre.org
Two great Philly suburbs Media Pa and Bristol Pa (which you MUST visit both!) grabbed my attention with two stellar heart tugging productions and a popular musical comedy. I had to include two as my top favorites at Media Theater (Media Pa). The riveting "Next To Normal" featuring Philly favorites Krissy Fraelich and Ben Dibble and a fine supporting cast that held crowd spellbound by this real-life presentation. Media's "Sweeny Todd" featuring outstanding talent led by Douglas Ladiner (Sweeney Todd) and Jenny Lee Stern (Mrs. Lovett) and the entire cast were as creepy and wonderful as any Sweeny follower could ask for! www.mediatheatre.org
Bristol Riverside Theater's "The Producers" was Broadway caliber wonderful! Bristol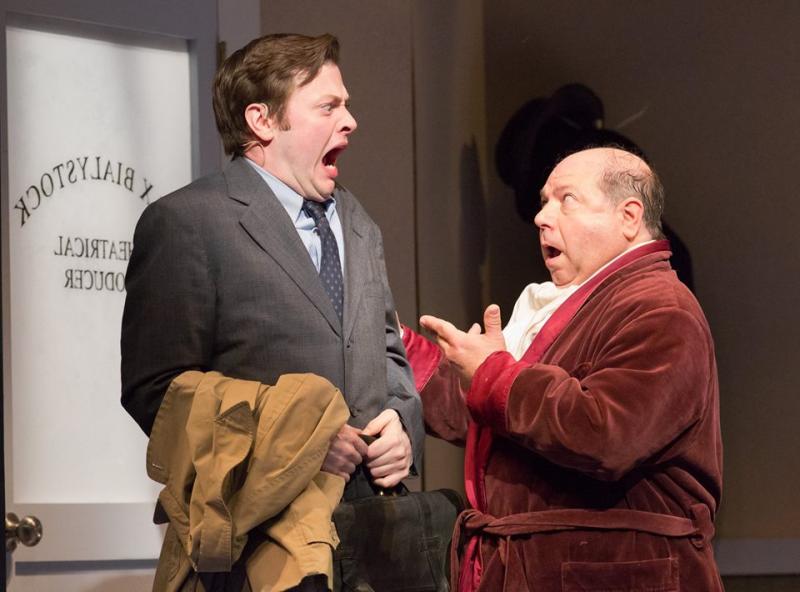 favorite Danny Rutigliano (Max) and new comer to Bristol Michael Doherty (Leo), nailed their parts brilliantly as did the entire troupe of talent. It's my understanding that this production was the best attended show of the year and rightfully so. brtstage.org
Favorite South Jersey Productions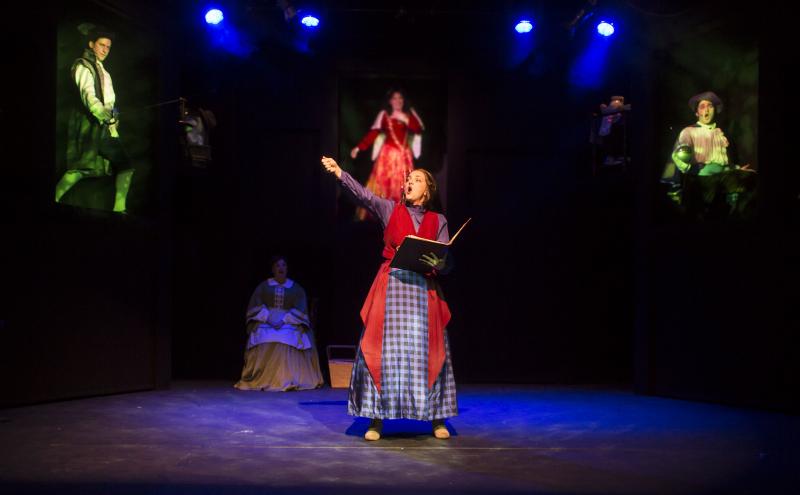 Crossing the Bridge to New Jersey brings one to tons of great theaters hosting and presenting wonderful professional talent. Outstanding examples on their stages was the family favorite "Little Women" at the Eagle Theater, Hammonton NJ in which Artistic Director Ted Wioncek III thrills with innovative use of mobile sets as well as a principle cast second to none featuring Eagle favorite Kimberly Suskind who gave 'the performance of a lifetime" as Jo March. http://www.eagletheatre.org/
Moving further towards the shore the newly resurrected Surflight Theater in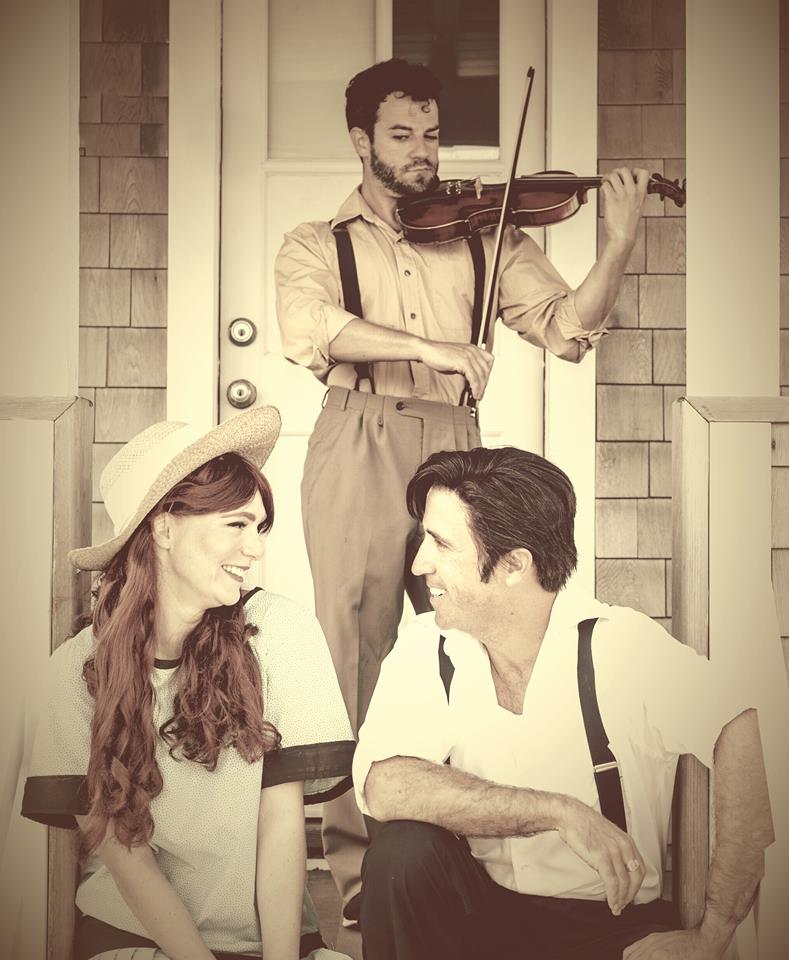 beautiful Beach Haven took a chance and won with Broadway's "Bright Star" featuring Andrianne Hick in a tour de force portrayal of Alice Murphy accompanied by a strong principal cast and Steve Martin/Edie Brickell's foot-stomping Blue Grass score. www.surflight.org
Favorite Community Theater Productions
Community Theater is sometimes looked upon as secondary to professional theater quality. However like "The Little Engine That Could" there are many communities that present wonderful talent on modest stages with even more modest budgets. The Moorestown Theater Company moorestowntheatercompany.org/ and Mainstage Center for the Arts www.mainstagetheatre.com are among the finest arts and educational and community involved theater companies.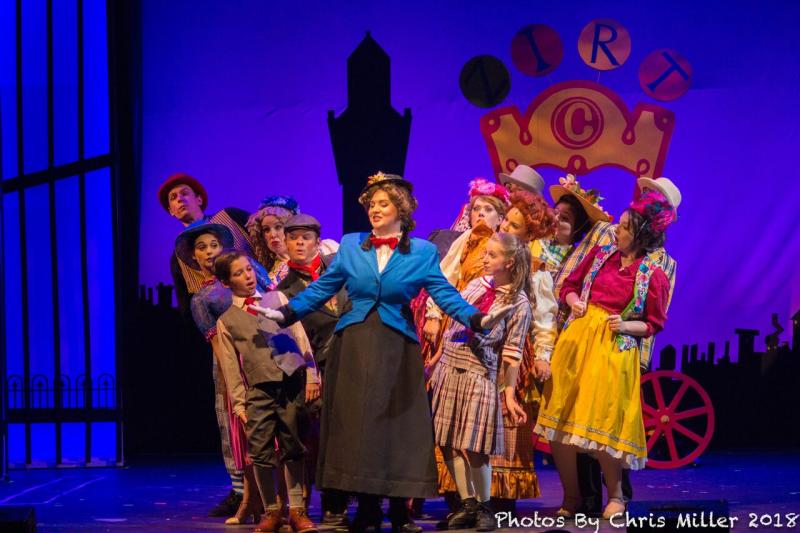 The only thing not lacking with Community Theater is the amazing hard working talent and dedication of their casts and creative teams. Two such examples of outstanding productions are Ritz Theater's (Haddon Township) "Mary Poppins". Such a complex set challenging, heavily choreographed show and The Ritz production did a Supercalifraglisticexpialidociouis! job. I also greatly enjoyed Ritz's production of "Into The Woods" whose talent and set designs were so 'professionally' presented. Spearheaded by Artistic Director Bruce Curless The Ritz has been a landmark in entertainment in South Jersey for many years. www.ritztheatreco.org
Clearly proving that size does not always matter, The Sketch Club Players (Woodbury) have a very modest stage size with a budget to match to pull off an incredible "Ragtime" production with the heart and talent to impress the most cynical theater patron. At the helm of Sketch Club are Pat and Jason Mangano whose fierce dedication is the mortar of this great little theater. www.sketchclubplayers.org
Best Touring Production
With tons of "presenting theaters" especially in Philadelphia hosting several professional productions that often fly swiftly through the Delaware Valley, my favorite pick is Andrew Lloyd Webber's "Love Never Dies". Presented at the beautiful Academy of Music, the somewhat ridiculed Phantom sequel proves why the tour is selling out across the nation! From a stellar classically trained cast to sets, costumes and choreography this one needs to be seen (especially you Phantom phans) to appreciate or at least understood.
Best Special Event
I greatly enjoyed an outstanding Special Event, "The Irish Cultural Festival "a fundraiser for The Billy Briggs Foundation hosted by the newly refurbished Gateway Theater in Somers Point NJ. Featuring two world renowned Irish performers' singer/musician Mary Cortney and storytelling champion Marianne McShane. Each held the appreciative audience in the palm of their hand at every offering. Joining the festivities was the Emerald Isle Academy of Irish Dance Troupe of young talents that delighted everyone, all to benefit The Billy Briggs Scholarship Fund, which sponsors young recipients to an educational opportunity to visit Ireland and explore the Irish cultural. www.gatewaybythebay.org. Bravo!
Best Lesser Known Production Venue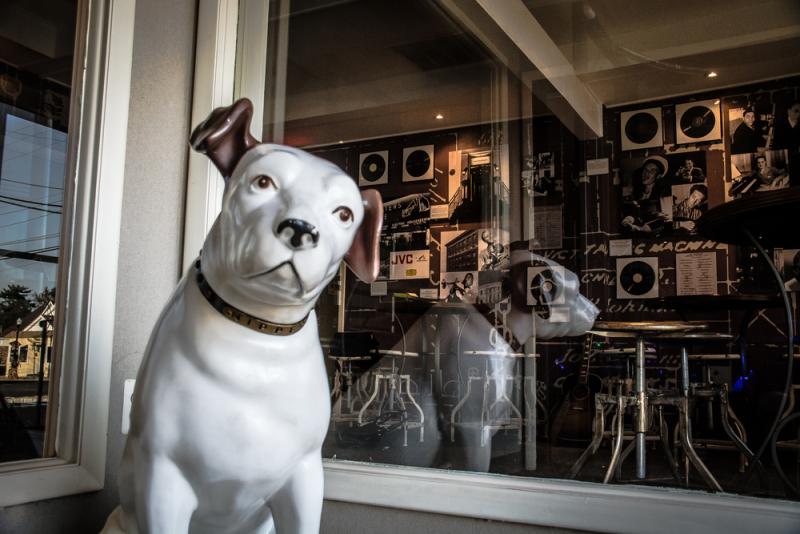 Every town has a venue that perhaps only local followers frequent that deserves kudos for their outstanding work in the live entertainment world. "The Vault" in downtown Berlin NJ is a small jewel bringing lots of excitement in the live popular music world. With a heavy emphasis on music from The Beatles (you name it they play it), to tributes to Elton John, The Doors, The Stones and many more, The Vault founder/multi talented Graham Alexander and his incredible band offer outstanding choices of entertainment. Read all about the Vault in the link below. /new-jersey/article/BWW-ReviewInterview-GRAHAM-ALEXANDER-and-THE-VAULT-20181029
The Arts bring us joy, escape, education and so much more into our world. I hope that you visit the websites of some of these outstanding venues and support your local theater.
Photo Credits: www.broadwayworld.com as per individual theaters/producers
---
Join Team BroadwayWorld
Are you an avid theatergoer in Philadelphia? We're looking for people like you to share your thoughts and insights with our readers. Team BroadwayWorld members get access to shows to review, conduct interviews with artists, and the opportunity to meet and network with fellow theatre lovers and arts workers.
Interested? Learn more here.
---