Latest News on Krissy Fraelich
Krissy Fraelich News
Krissy Fraelich to Join Kelly Briggs In Concert At Gateway
by Chloe Rabinowitz - Mar 11, 2022
Philadelphia favorite, Krissy Fraelich, will join Broadway Veteran Kelly Briggs( Les Miserables, CATS) in concert at the Gateway Playhouse on Sunday April 3rd at 3pm.
BWW Interview: Sam Harris' OPENLY GRAY, Openly Happy
by Gil Kaan - Mar 10, 2022
Multi-million selling recording artist Sam Harris debuts his latest show Sam Harris: Openly Gray on the West Coast at the Catalina Bar & Grill March 25th and 26th. I had the opportunity to pose a few questions to this popular and very talented cabaret performer/writer.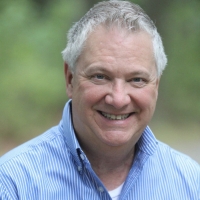 Keith Cooper To Retire As Executive Director Of Gateway Playhouse
by Chloe Rabinowitz - Feb 21, 2022
Keith Cooper, Executive Director of The Gateway Playhouse in Somers Point,NJ, will retire from that position on Sunday April 3rd . There will be a celebration for Keith during a concert that day at the playhouse Starring Broadway Veterans Kelly Briggs, Jerry Christakos, Krissy Fraelich and musical director John McMahon.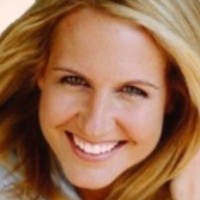 MAMMA MIA! Announced At The Media Theatre
by A.A. Cristi - Nov 8, 2021
Based on the hit songs by ABBA, Mamma Mia is a story of a young woman's search for her birth father. This sunny and funny tale unfolds on a Greek island paradise. On the eve of her wedding, a daughter's quest to discover the identity of her father brings three men from her mother's past back to the island they last visited 20 years ago.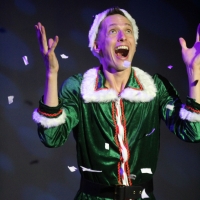 The Media Theatre Presents ELF The Musical For The Holidays
by A.A. Cristi - Oct 29, 2019
Remember how that movie 'Elf' starring Will Ferrell made you laugh? And how heartwarming it was? Well, 'Elf' is also a Broadway musical, and it's coming to The Media Theatre this holiday season (November 13-January 12). Christian Ryan directs and choreographs. Ben Kapilow is Resident Music Director.

BWW Review: 2018 BEST PRODUCTIONS in Philadelphia and South Jersey
by Pati Buehler - Dec 28, 2018
2018 brought in a number of popular shows and events from the stages of Philadelphia and suburbs, right down to the Jersey Shore. Wish I could have seen them all. However, www.broadwayworld.com was there to see so many amazing people and creative teams bring out their best as my BWW colleagues also weigh in on their favorites. It was a difficult to choose from so many great offerings. So here are my picks.
BWW Interview: Ben Dibble of Walnut Street Theatre's NOISES OFF
by Pati Buehler - Mar 15, 2018
Since 2000 Ben Dibble has played in over 70 productions in the Delaware Valley and is still going strong!
Review Roundup: NEXT TO NORMAL at The Media Theatre
by Leah Windahl - Feb 10, 2018
The Media Theatre presents Brian Yorkey and Tom Kitt's Pultizer Prize winning musical, NEXT TO NORMAL. This deeply moving rock-musical follows a typical suburban family, haunted by past trauma that manifests itself in matriarch Diana's bipolar disorder. NEXT TO NORMAL opened on January 31st and runs through February 25th.
BWW Review: Media's 'NEXT TO NORMAL' is Next to Perfect!
by Pati Buehler - Feb 7, 2018
Director/Choreographer Geoffrey Goldberg returns to the Media after his wonderful work on Media's Billy Elliot to take the helm of this award winning emotionally charged production. Surrounded by an outstanding principle cast led by Philly area favorites Krissy Fraelich and Ben Dibble (Diana & Dan), this brave production unfolds. Far from a 'feel good' show and more of a 'feel everything' experience, Next is To Normal the musical is the portrait of a manic-depressive mother, the people she loves and the pain that cripples her and prevents a typical suburban family from living a 'normal' life.
Photo Flash: The Media Theatre presents NEXT TO NORMAL
by A.A. Cristi - Feb 2, 2018
'Next to Normal' is a contemporary family drama, about a woman's struggle with mental illness, and the effects of her illness on her family. It is on at The Media Theatre now throughFebruary 25. For tickets, visit mediatheatre.org or call 610-891-0100.