BWW Interview: Media's Witches - ELISA MATTHEWS AND JENNIE EISENHOWER
Media Theater in Media PA is taking on the classic masterpiece; The Wizard of OZ with a stellar cast which includes two of a handful of elite, highly talented, respected ladies of the stage in the Delaware Valley.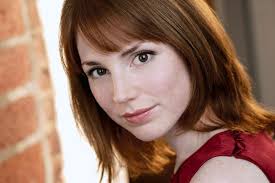 Elisa Matthews has the honor of playing Glinda (not Ga-linda), the Good witch. A three-time Barrymore Award nominee, Elisa recently won a Best Actress Broadway World Award for the role of Francesca in Media Theater's The Bridges of Madison County. Prior to that, she played Lily in Arden Theatre's critically acclaimed production of The Secret Garden, Sophie in Annie with Walnut Street Theatre, and starred in Media's The Sound of Music. Elisa is also an active voice teacher and teaches at the University of the Arts in addition to her private studio. www.elisamatthews.com
Jennie Eisenhower (yes, that Eisenhower) has the devious joy of playing the Wicked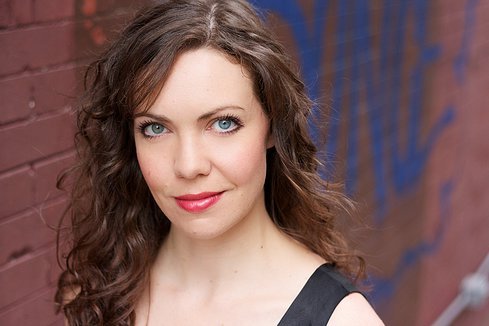 Witch of the West (so bad they don't even give her a name!)
Jennie Eisenhower is a multi talented actor/director whose credits include Forbidden Broadway (Walnut Street Theater) Barrymore Award, PARADE (Arden Theater) Barrymore nomination, Bullets Over Broadway (Resident Theater Co.) Barrymore nomination, Little Women, (Bristol Riverside Theater), Barrymore nomination, Wild Party (Media Theater), Barrymore Award, Spelling Bee (Theatre Horizon) Barrymore nomination. Jennie's also had the pleasure of directing and/or assisting in direction of 1776,Fun Home, West Side Story, GYPSY and Chicago just to name a few. www.jennie-eisenhower.com
So, I just had to grab up these two of my personal favorite actresses whom I've seen in numerous productions to ask them about playing the witches.
PB: Have either of you played these roles, or wanted to play them and why?
JE: I've never played The Wicked Witch and I'm so thrilled to get the chance to. I grew up on the movie and loved Margaret Hamilton's icon portrayal. I am especially excited for my five year old daughter to see me in the role, as she loves the movie and has been giving me copious acting notes in preparation. And, like Elisa said, we are thrilled to play the witches opposite each other. Any time we get to work together it's so much fun.
EM: I have never played Glinda before but I was certainly dazzled by the character in
the movie and she felt like a good fit for me. Jennie and I also have been looking for shows we could do together. We became friends doing Show Boat at Media Theatre and had a blast doing Little Women too.
PB: You've both been part of several Media productions. Wizard of OZ has to be a huge undertaking. Tell us what you are enjoying about the production and the roles?
JE: Working at Media is often like a big reunion! It's fun to get to spend the holidays with so many people I've had the chance to work with before at Media including Kelly Briggs, JP Dunphy, Roger Ricker, Bob Steinman and Anna Rosenthal as Dorothy. I had the chance to work with our Music Director Ben Kapilow and Director Marc Nunez on Sweeney Todd (he choreographed and I assisted Jesse) - and they are both wonderful.
EM: Jennie and I are so impressed with the talent in the cast. Many of the leads we know and love from other Media productions (Anna played my daughter in Bridges) but the choristers are all new to me and their talent blows me away. I love the look on the kids faces when I come on stage dressed as Glinda. They are really cute!
Jennie and Elisa both played sisters (Jo and Meg) in Bristol's outstanding production of Little Women. Now they're playing feuding witches. Tell us what your theater life in the Philadelphia area means to you?
JE: This community is truly an artistic home to me and I am so grateful for the hardworking, talented people that make it up. I also love that I've been able to balance performing, directing and raising a family here. Elisa and I met doing "Showboat" and now are children are a year apart and play together. It is really special.
EM: I came home to Philly after graduating from Penn State with plans to be an opera singer and discovered the Philly theatre scene by chance through the Theatre Alliance Auditions. Ever since my first big job with People's Light I have been happily working in Philly as a musical theater artist and making wonderful lifelong friends like Jennie.
PB: What have you two not played that you'd like to play? Or...what's on your radar for the future?
JE: I love the crazy divas and the intense leading ladies and am dying to tackle some
more of those including Lady of the Lake (Spamalot), Little Edie (Grey Gardens), Diana (Next To Normal), and Mary (Merrily We Roll Along). I'm also very eager to direct the musical Jane Eyre - a favorite of mine. Up next I am playing Mark Antony in Julius Caesar here at Media and, this spring, originating a role in a new musical called Minors at the Lantern Theatre.
EM: I'd love to do The Bridges of Madison County again...that one is hard to let go! I've been so lucky but there are still many shows I would love to do. Mary Poppins, 110 in the Shade, the mother in The Light in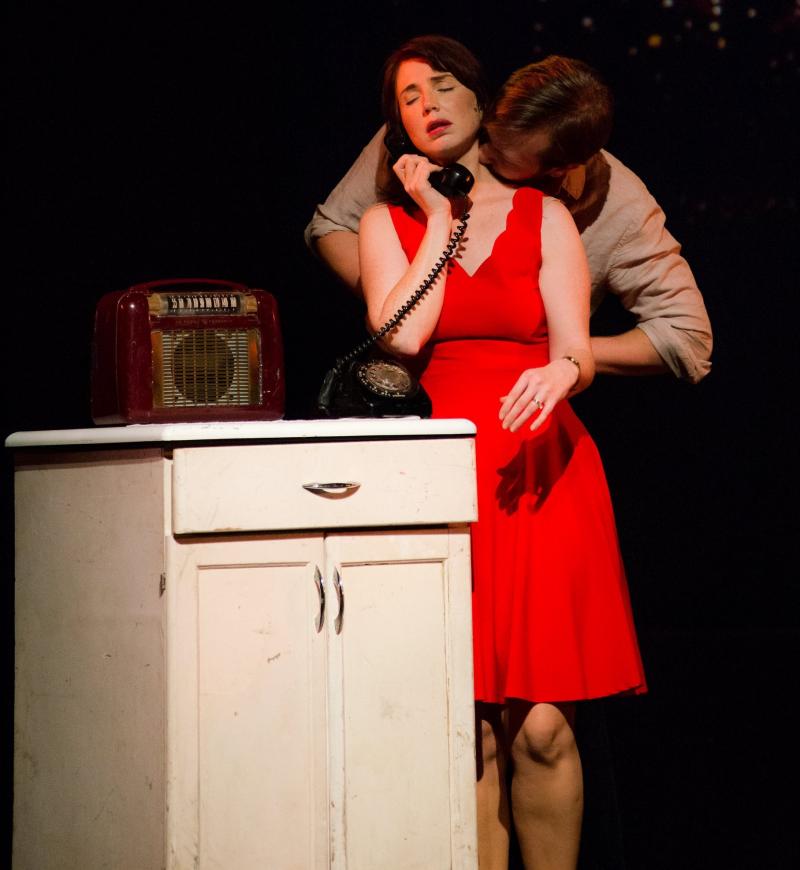 the Piazza....just to name a few.
The rest of the principle cast includes Kelly Briggs (Cowardly Lion), Bob Stineman (Tin Man), and Carl Smith (Scarecrow). JP Dunphy is Uncle Henry and the Gatekeeper, and Media's own Roger Ricker is Professor Marvel and The Wizard. Philadelphia's Anna Rosenthal portrays Dorothy. She was seen on The Media Theatre stage in "Billy Elliot" and "Bridges of Madison County".
An all-star Philly cast brings the show to life at The Media Theatre Nov. 14 through Jan. 13. For tickets, call The Media Theatre at 610-891-0100 or visit www.mediatheatre.org (where you'll also see the entire show schedule). Group rates are available.
Production Photos: #1 Jennie Eisenhower in PASSION #2 Elisa Matthews in The Marriage of Figaro, # 3 Jennie Eisenhower (Jo) and Elisa Matthews (Meg) in Little Women , #4 Jennie Eisenhower in Lippa's Wild Party, #4 Elisa Matthews in Bridges of Madison County.
All photos courtesy of websites of Elisa Matthews and Jennie Eisenhower