Latest News on Bob Stineman
Bob Stineman News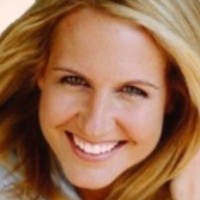 MAMMA MIA! Announced At The Media Theatre
by A.A. Cristi - Nov 8, 2021
Based on the hit songs by ABBA, Mamma Mia is a story of a young woman's search for her birth father. This sunny and funny tale unfolds on a Greek island paradise. On the eve of her wedding, a daughter's quest to discover the identity of her father brings three men from her mother's past back to the island they last visited 20 years ago.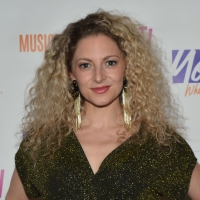 CABARET Comes to Bristol Riverside Theatre, Starring Lauren Molina of the Skivvies
by Stephi Wild - Feb 20, 2020
Bristol Riverside Theatre presents the landmark Broadway musical Cabaret, with music by John Kander, lyrics by Fred Ebb, and book by Joe Masteroff. Lauren Molina, of The Skivvies, will lead the cast as Sally Bowles.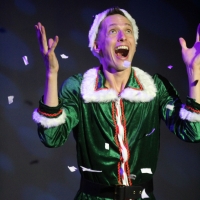 The Media Theatre Presents ELF The Musical For The Holidays
by A.A. Cristi - Oct 29, 2019
Remember how that movie 'Elf' starring Will Ferrell made you laugh? And how heartwarming it was? Well, 'Elf' is also a Broadway musical, and it's coming to The Media Theatre this holiday season (November 13-January 12). Christian Ryan directs and choreographs. Ben Kapilow is Resident Music Director.

BWW Review: Media Theatre's THE WIZARD OF OZ
by Pati Buehler - Dec 4, 2018
Media Theatre's opens the Holiday Season with a family favorite The Wizard of Oz.

BWW Interview: Media's Witches - ELISA MATTHEWS AND JENNIE EISENHOWER
by Pati Buehler - Nov 15, 2018
Media Theater in Media PA is taking on the classic masterpiece; The Wizard of OZ with a stellar cast which includes two of a handful of elite, highly talented, respected ladies of the stage in the Delaware Valley.

The Media Theatre Announces Casting for THE WIZARD OF OZ
by A.A. Cristi - Nov 5, 2018
The Media Theatre Has An All-star Philly Cast In 'the Wizard Of Oz' This Holiday Season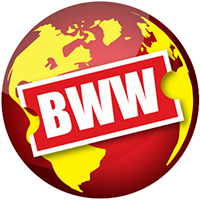 Leila Ghaznavi and Pantea Productions are present an Adaptation of THE TURN OF THE SCREW
by A.A. Cristi - Aug 7, 2017
Leila Ghaznavi and Pantea Productions are proud to present The Turn of the Screw, written by Henry James and adapted for the stage by Jeffrey Hatcher. The piece runs at Proscenium Theater at The Drake Theater, 302 S. Hicks Street from September 19-23. Tickets cost $10-12. Tickets are available online at fringearts.com or at the Philly Fringe box office.
Photo Flash: Media Theatre presents SIDE SHOW
by A.A. Cristi - Mar 10, 2017
'Side Show', with a book and lyrics by Bill Russell and music by Henry Krieger, is based on the story of Daisy and Violet Hilton. It's on stage at The Media Theatre through March 26.
The Media Theatre to Present SIDE SHOW
by BWW News Desk - Mar 2, 2017
The Media Theatre has one musical per season which is not quite as mainstream as the other titles on its marquee, filling a particular void for those interested in passionate works by top notch writers and composers who have pieces in their oeuvre which deserve to be seen but are rarely produced.