Birth Place: Irvington, NY, USA
Latest News on William Black
Stage Credits
  [Broadway]
1931
Mr. Patterson
  [Broadway]
1907
"Reddy" Samson
  [Broadway]
Unknown, 1907
"Reddy" Samson
  [Broadway]
Unknown, 1899
Ajax I
Stage
Performances
  [Broadway]
1931
Mr. Patterson
  [Broadway]
1907
"Reddy" Samson
  [Broadway]
Unknown, 1907
"Reddy" Samson
  [Broadway]
Unknown, 1899
Ajax I
William Black News
CloudNone & Micah Martin Collide On 'Flashlight'
by Sarah Jae Leiber - Jun 1, 2021
Anonymous producer CloudNone is widely regarded for his astute use of several production styles and techniques, a strength on full display throughout 'Flashlight.' The instrumental opens on a chilled-out downtempo note, but goes on to employ everything from buzzing synths to swirling subs to delicate xylophone hits.
CloudNone Reveals 'Dizzy Lifted' First Track
by Sarah Jae Leiber - Apr 20, 2021
An overjoyed house affair, 'Dizzy Lifted' highlights CloudNone's production mastery, particularly with repurposing vocal clips. From the main chorus line to the top melody to the bridge's buildup, CloudNone's instrumental is saturated with several vocal samples that are each modulated with distinctly different techniques.
Bonnaroo Announces 2021 Lineup
by Sarah Jae Leiber - Mar 31, 2021
Hailed by the New York Times as the summer event that "revolutionized the modern rock festival," Bonnaroo has drawn high-profile media attention and critical acclaim for two groundbreaking decades.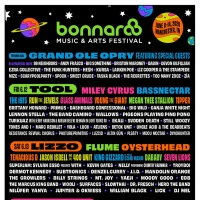 Bonnaroo 2020 Sells Out
by Sarah Jae Leiber - Feb 27, 2020
Bonnaroo 2020 has now officially sold out, including all four-day GA, GA+ and VIP tickets. A limited quantity of Camping Passes and Add-Ons are still available at bonnaroo.com. This represents the earliest sell-out in Bonnaroo's 19-year history.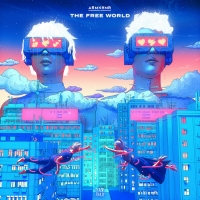 ARMNHMR Share Debut Album THE FREE WORLD
by Kaitlin Milligan - Feb 7, 2020
 Cinematic soundscapes, soaring harmonies, and elevated songwriting come together on ARMNHMR's debut album The Free World. Attacking all spectrums of dance music from melodic trap to epic future bass sagas, the duo present 13 breathtaking songs filled with emotion and heart-pumping energy. In conjunction with the new album, the duo have embarked on their headline tour across North America where friends Lione, Nurko, We Are Fury, William Black and Klo are lined up to support select dates. Additionally, ARMNHMR are set to join Dim Mak boss Steve Aoki in March to play a few sets on Aoki's Neon Future IV: The Color of Noise Tour.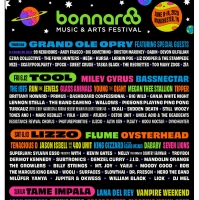 Lizzo, Tool, and Tame Impala to Headline Bonnaroo 2020 - See Full Lineup!
by Kaitlin Milligan - Jan 7, 2020
Today, Bonnaroo reveals the initial lineup for the 19th annual edition of the internationally acclaimed four-day multi-stage camping festival set to take place June 11 – 14 at Great Stage Park, the spectacular 700-acre farm and event space located just 60 miles southeast of Nashville in Manchester, TN. The 2020 Bonnaroo Music & Arts Festival will once again present an extraordinarily diverse bill featuring top artists spanning countless genres and stylistic approaches performing around the clock across more than 10 unique stages over the four-day event. Thursday, June 11 will include: Grand Ole Opry Feat. Special Guests, Andy Frasco, Larkin Poe, The Regrettes and more.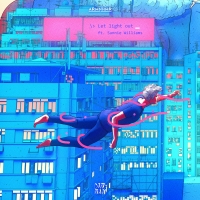 ARMNHMR Share New Single 'Let Light Out' & Announce The Free World Tour
by Kaitlin Milligan - Dec 20, 2019
ARMNHMR's pristine sound design — highlighted by euphoric drops, weightless breakdowns and celestial synths — paves the way for Sunnie Williams to deliver a stunning vocal performance on the anthemic 'Let Light Out.' "Let Light Out" follows the striking future bass-meets-alternative crossover single "The Universe Is Yours (feat. Micah Martin)" and is the fourth single to be released from the duo's upcoming debut album, The Free World.

Dabin Releases Highly Anticipated Album WILD YOUTH
by Tori Hartshorn - Mar 22, 2019
Dabin has officially released his long awaited second studio album, 'Wild Youth'. Featuring a delightfully eclectic assortment of new tracks and collaborations, the sophomore effort is 10 tracks in length, with fan favorites, 'Altitude', 'Lights' and 'In Flames', joining 4 brand new cuts, and the recently released 'Another Day', 'Alive' and 'Rings and Roses'. 
Dabin Releases Lead Single ALIVE ft. Runn From Second Album WILD YOUTH & Tour Details
by Tori Hartshorn - Feb 1, 2019
Toronto-based producer Dabin is back with an impassioned single, 'Alive' ahead of his second album 'Wild Youth', out March 22nd. Since the release of his debut album, 'Two Hearts', the melodic instrumentalist has worked tirelessly to perfect his sonic stories, bringing a rhythmically pure breath of fresh air with 'Alive'.

Lineup Announced for Elements Lakewood Camping Festival
by Kaitlin Milligan - Jan 24, 2019
Returning to its bucolic Pennsylvania lakeside camping retreat for the third edition, Elements Lakewood Music & Arts Festival has announced the lineup for this Memorial Day weekend, May 24-27, 2019. Produced by independant New York City party starters, BangOn!NYC, Elements Lakewood will welcome Disclosure, Big Gigantic, Damian Lazarus, FISHER, Francesca Lombardo, Justin Martin, Seth Troxler, Shiba San, Sofi Tukker, and over 100 more artists across the 200 acre grounds boasting a beach, lakeside views, a verdant forest, lush green fields and large indoor recreational spaces. Offering a variety of accommodation options from camping and glamping to cabins, festival-goers can partake in wellness and summer camp activities, swim in the lake, hear incredible music, experience live interactive art, theater performances, and much more.
William Black Frequently Asked Questions
How many Broadway shows has William Black been in?
William Black has appeared on Broadway in 4 shows.
How many West End shows has William Black been in?
William Black has not appeared in the West End