Vic Damone News
Eric Hoffman & Ken Hatfield's STIRRINGS STILL Vocal and Guitar Duet Album Out Now
by Chloe Rabinowitz - Jan 24, 2023
ARTHUR CIRCLE MUSIC has released Stirrings Still, an intimate set of duets for voice and guitar, available on CD, digital download, and streaming, with a vinyl edition to follow in June 2023.
The RRazz Room Presents John Pizzarelli Trio & Jessica Molaskey​​​​​​​ In SONDHEIM & FRIENDS At Eissey Campus Theatre
by A.A. Cristi - Jan 5, 2023
The RRazz Room presents / Celebrate Legends Radio 9th Anniversary Concert! Live! at The Eissey Campus Theatre at Palm Beach State College featuring John Pizzarelli Trio & Jessica Molaskey in 'Sondheim & Friends'.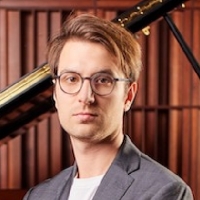 Holocaust Museum LA, In Conjunction With USC Polish Music Center, Presents A Concert By The Czarakcziew/Kowal Duo
by A.A. Cristi - Jan 5, 2023
Holocaust Museum LA, in conjunction with the USC Polish Music Center, presents the Czarakcziew/Kowal Duo in concert Sunday, Jan. 8, at 4:30 p.m. at the museum.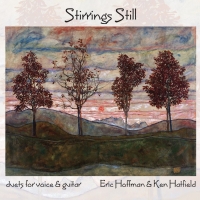 Eric Hoffman and Ken Hatfield to Release Vocal and Guitar Duet Album STIRRINGS STILL
by Chloe Rabinowitz - Nov 29, 2022
ARTHUR CIRCLE MUSIC will present Stirrings Still, an intimate set of duets for voice and guitar, scheduled for release January 24, 2023 on CD, digital download, and streaming, with a vinyl edition to follow in June 2023.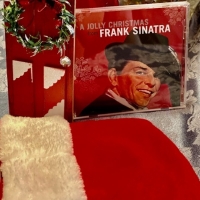 Swingin' Holiday Event Celebrates Frank Sinatra
by Stephi Wild - Oct 19, 2022
A lively swingin' holiday event, featuring the marvelous music and award-winning career of Frank Sinatra, is being presented by producer Karen Morris of Sand Castle Communications and The Rat Pack Music Alliance.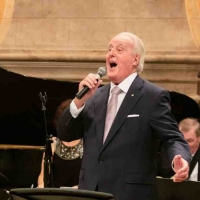 Photos: Go Inside Society For The Preservation Of The Great American Songbook Gala
by Stephen Sorokoff - May 3, 2022
In a time when the people that live on our planet can't seem to agree on anything, being in a room where everyone was on the same page celebrating the importance and brilliance of American Popular Music and honoring some of it's most talented artists was truly a joy.  
Frank Sinatra and Broadcast Legend Sid Mark Celebrated at the Avon Marina
by Stephi Wild - May 2, 2022
Musical icon Frank Sinatra and legendary broadcaster Sid Mark were recently celebrated at a Sunday afternoon special event, which took place at the Avon Marina, 2 Main Street, in Avon-By-the-Sea, NJ.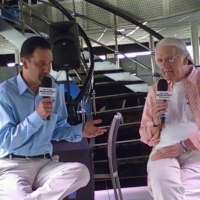 Special Guest Speaker Brian Mark Will Honor Broadcast Legend Sid Mark at Sinatra Luncheon
by Stephi Wild - Apr 25, 2022
Brian Mark, son of legendary broadcaster Sid Mark, and Executive Producer of Orange Productions' nationally syndicated radio program The Sounds of Sinatra with Sid Mark, will be a very special guest speaker at a musical event program which will honor the legacy of his father, Sid Mark. This memorable luncheon event will take place on Sunday, May 1, 2022, from 12:30pm to 3pm, at the Avon Marina Building, 2 Main Street, in Avon-By-The-Sea, NJ.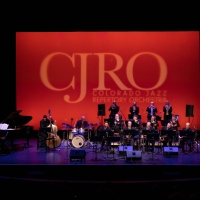 Colorado Jazz Repertory Orchestra presents Simply Swingin': Great American Crooners with Steve Lippia
by Stephi Wild - Apr 19, 2022
On Saturday, May 21 the Colorado Jazz Repertory Orchestra (CJRO) returns to the Arvada Center Main Stage Theatre with internationally acclaimed music phenomenon Steve Lippia in his first CJRO appearance since 2018. A long-time Las Vegas headliner and engaging entertainer, Lippia will be singing your favorite American songs of yesterday and today.
Society For The Preservation of The Great American Songbook 2022 Benefactors Gala Will Honor Steve Tyrell
by Stephi Wild - Apr 5, 2022
The Society for the Preservation of the Great American Songbook is hosting its 2022 Benefactor Gala on Friday, April 29, at 6pm. 
Vic Damone Videos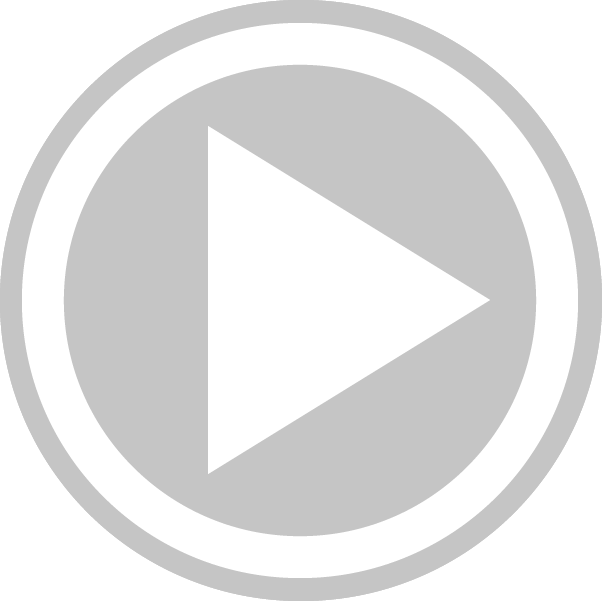 Vocalist Calabria Foti Releases A Stunning Valentine To Her Loved Ones Out June 1
by A.A. Cristi - May 29, 2019
For her 4th CD release, vocalist/violinist Calabria Foti wanted to do an album like her vocal heroes Frank Sinatra, Peggy Lee, Judy Garland, and Nat "King" Cole did back in the day; that is, with a big orchestra and legendary arrangers on the podium in an iconic Hollywood recording studio. Ms. Foti says, "This is the most expansive project I have ever done, and at the same time, it's the most intimate and personal. I recorded at Capitol Records with a full orchestra, singing some of the most endearing, sentimental songs ever written, all for my loved ones. This album is a full-production tear-jerker!"
STAGE TUBE: MINSKY'S Gregg Barnes on Costuming Burlesque
by Eddie Varley - Jan 2, 2009
Minsky's is a big, racy, new musical comedy set in a time when entertainment was about legs and laughs, and you had to push the limits to keep the customers buying tickets. A rollicking backstage story, set in Prohibition Era New York City. Tony Award winning costume designer Gregg Barnes talked about his creations for MINSKY'S on the show's official site in a wonderful audio/video essay that we are excited to bring you here on BWW TV!