Photos and Video: First Look at West End's SWEENEY TODD with Michael Ball & Imelda Staunton
Following sell-out success at Chichester Festival Theatre, Jonathan Kent's acclaimed production of Sweeney Todd transfers to London's West End for a limited season from 10 March 2012. Widely acknowledged as Stephen Sondheim's musical masterpiece, Sweeney Todd stars distinguished musical performer Michael Ball as the eponymous demon barber of Fleet Street and Oscar-nominated actress Imelda Staunton as the devoted Mrs Lovett.
Check out a video preview along with photos from the upcoming transfer below!
Set amongst London's seedy side streets and laced with Sondheim's characteristically brilliant wit and dark humour, the musical depicts Sweeney Todd's savage quest for justice and retribution after years of false imprisonment. Aided and abetted by the pie-shop owner, Mrs Lovett, he sets out to avenge the wrongs done to him and his family.
Combining a brutal sensibility with elements of English music hall, the production offers a fascinating portrait of a man driven to madness by injustice.
Sweeney Todd is directed by Jonathan Kent, designed by Anthony Ward and choreographed by Denni Sayers with lighting design by Mark Henderson. The Musical Director is Nicholas Skilbeck, with orchestration by Jonathan Tunick and sound design by Paul Groothuis.
The cast includes: John Bowe, Peter Polycarpou, Robert Burt, Gillian Kirkpatrick, Lucy May Barker, Luke Brady, James McConville, and Simeon Truby. The ensemble includes: Valda Aviks, Will Barratt, Josie Benson, Emily Bull, John Coates, Daniel Graham, Robine Landi, Tim Morgan, Aoife Nally, Adam Pearce, Wendy Somerville, Kerry Washington and Annabelle Williams.
Presented by arrangement with Josef Weinberger Limited on behalf of Music Theatre International of New York.
www.sweeneytoddwestend.com. Box Office: 0844 811 0053
 Photo Credit: Catherine Ashmore, Donald Cooper, Tristram Kenton, Marilyn Kingwill and Alistair Muir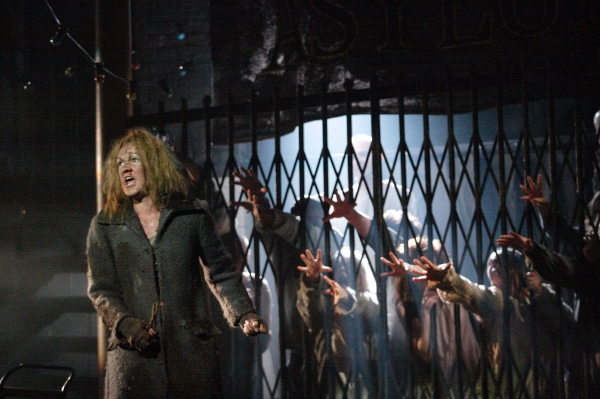 Gillian Kirkpatrick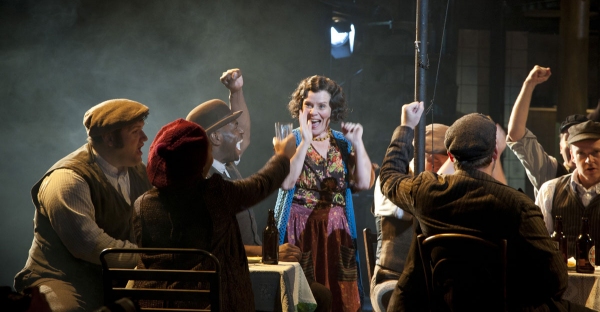 Imelda Staunton

Imelda Staunton

Imelda Staunton

Imelda Staunton (Mrs Lovett) and Michael Ball (Sweeney Todd)

Lucy May Baker, Luke Brady

Lucy May Baker, Simon Truby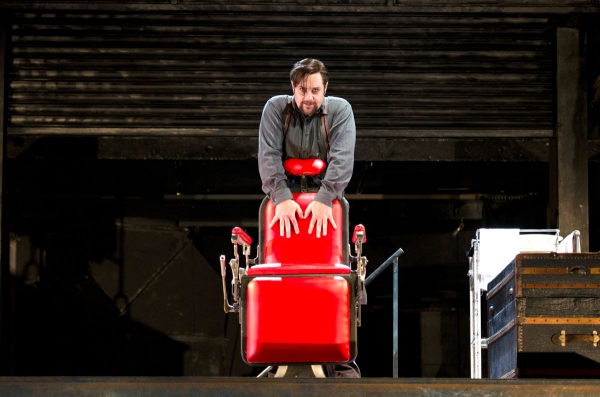 Michael Ball

Michael Ball

Michael Ball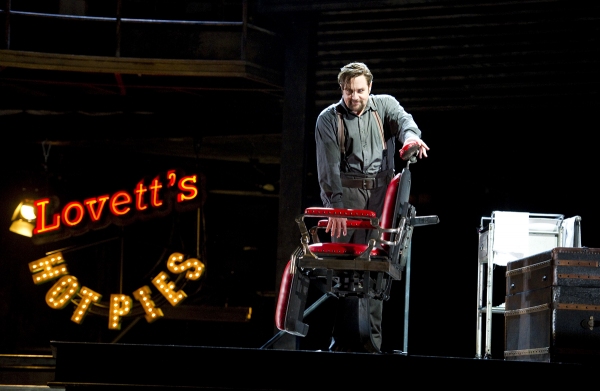 Michael Ball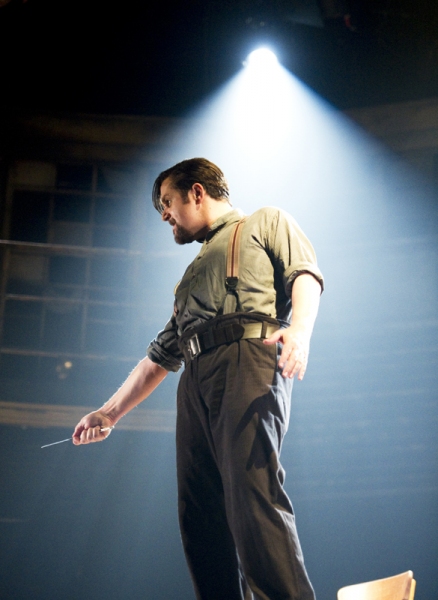 Michael Ball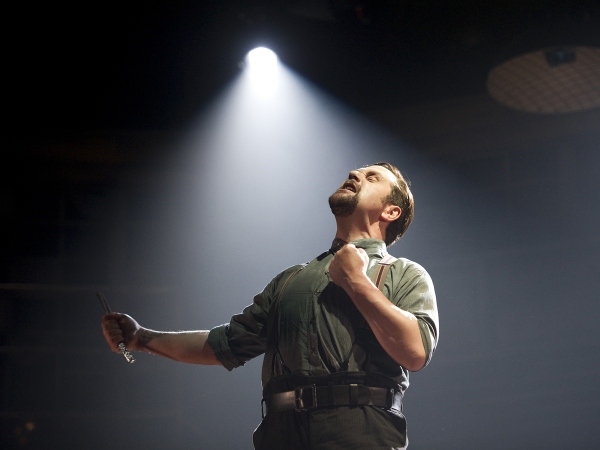 Michael Ball

Robert Burt

Cast of Sweeney Todd