Latest News on Stef Smith
Latest News on Stef Smith
Stage Credits
Productions
[West End, 2022]
Writer
Writing
Playwright
Stef Smith News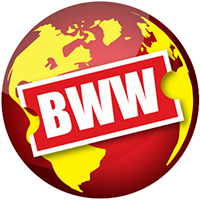 Playwrights Announced For The Inaugural East By West UK/US Playwright Exchange
by Stephi Wild - Aug 15, 2022
An Tobar and Mull Theatre in partnership with the Citizens Theatre, Ensemble Studio Theater (New York) and Wellfleet Harbor Actors Theater with support from Playwrights' Studio Scotland and Arch 468 have announced the playwrights who have been selected to take part in the inaugural The East by West UK/US Playwright Exchange.
Indiana Lown-Collins Wins This Year's JMK Award
by Aliya Al-Hassan - Jul 14, 2022
The JMK Trust has announced that Indiana Lown-Collins wins this year's JMK Award with her production of The Solid Life of Sugar Water by Jack Thorne. Presented in partnership with the Orange Tree Theatre, the production forms part of Artistic Director Paul Miller's final season at the venue and opens on 19 October, with previews from 15 October, and runs until 12 November.
JMK Trust Announces Shortlist For The 2022 JMK Award
by Stephi Wild - Jul 7, 2022
The JMK Trust announces the shortlisted directors, and the designers they are partnered with, for this year's JMK Award – Emily Aboud, Joanna Bowman, Emerald Crankson, Leo Doulton, Dale Edwards, Masha Kevinovna, Indiana Lown-Collins and Elsie Yager.
Review: CABLE STREET and REMOTE, National Theatre Connections Festival
by Gary Naylor - Jun 29, 2022
Two splendid plays, performed with skill and verve, at the National Theatre's Connections Festival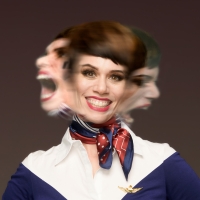 Northern Light Theatre Announces 2022-2023 Season Featuring Canadian Premiere of ENOUGH & More
by Chloe Rabinowitz - Jun 14, 2022
Northern Light Theatre is inviting you to book your seat now on their next exciting journey. Join them on their 47th year of flight, bringing challenging and provocative theatre to Edmonton audiences.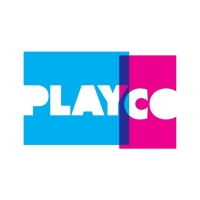 Cast and Creative Team Announced for US Premiere of WILL YOU COME WITH ME?
by Chloe Rabinowitz - Mar 15, 2022
PlayCo today announced the cast and creative team for its first in-person production since the fall before the pandemic: the U.S. premiere of Ebru Nihan Celkan's Will You Come With Me?, directed by Keenan Tyler Oliphant, May 4-June 5 at MITU580.
NEVER NOT ONCE Comes to Park Theatre Next Month
by Stephi Wild - Jan 20, 2022
NEVER NOT ONCE, by the award-winning American playwright Carey Crim, is a poignant and emotionally gripping new drama about what happens when a family is forced to confront an unexpected and explosive answer to the question "Where do I come from?".
The Octagon Announce Programme For Their Spring/Summer 2022 Season
by Stephi Wild - Nov 4, 2021
As the Octagon gets ready to whisk audiences to Neverland in their upcoming festive production of Peter Pan, the venue are looking ahead to 2022 and have today announced the impressive line-up for their spring/summer season.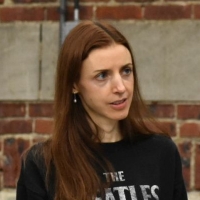 GIRL IN THE MACHINE Comes to The Players Club Of Swarthmore Next Month
by Stephi Wild - Oct 27, 2021
The Players Club of Swarthmore opens a thrilling futuristic drama on Friday, Nov 12. It's Girl in the Machine by Stef Smith, and it comes to Second Stage at PCS from the Edinburgh International Science Festival.
BWW Review: THE SONG PROJECT, Royal Court
by Bella Bevan - Aug 21, 2021
The Royal Court hosts something different from their usual line up with this musical  theatre/cabaret/concert hybrid titled The Song Project, led by celebrated Dutch singer  Wende.
Stef Smith Videos
VIDEO: Playwright Stef Smith Talks NORA: A DOLL'S HOUSE Ahead of Young Vic Run
by Stage Tube - Feb 4, 2020
Nora: A Doll's House comes to the Young Vic beginning 6 February!
Stef Smith Frequently Asked Questions
How many shows has Stef Smith written?
Stef Smith has written 1 shows including Nora: A Doll's House (Playwright).