Latest News on Sam Norkin
Sam Norkin News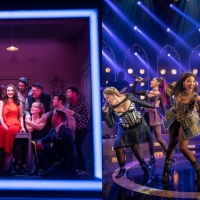 COMPANY, SIX & More Win 2022 Drama Desk Awards - See the Full List!
by Chloe Rabinowitz - Jun 8, 2022
Winners for the 66th Annual Drama Desk Awards were announced today. See the full list here! This year's Drama Desk Awards will take place at Sardi's Restaurant on June 14th. See who was honored from Broadway, Off-Broadway, and Off-Off Broadway.
Second Stage Announces Two New Plays, Featuring First Female Native American Playwright Produced on Broadway
by Chloe Rabinowitz - Jun 2, 2022
Second Stage Theater has announced two new productions for its upcoming 2022-23 Season. Tony Award-nominee Bess Wohl will return to the Tony Kiser Theater (305 West 43rd Street) this Fall with the New York premiere of CAMP SIEGFRIED. Spring 2023 will see the Broadway premiere of Larissa FastHorse's THE THANKSGIVING PLAY,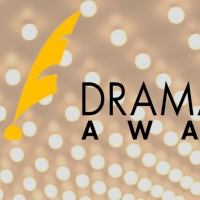 SIX, KIMBERLY AKIMBO Lead Nominations for 2022 Drama Desk Awards
by Nicole Rosky - May 16, 2022
Nominations for the 66th Annual Drama Desk Awards were announced today, and the full list of nominees is available here as well as information on who was eligible.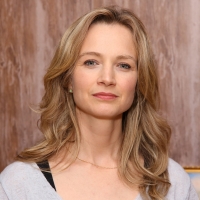 Hermitage Artist Retreat Announces New Programs in May With Bess Wohl & More
by Chloe Rabinowitz - Apr 4, 2022
The Hermitage Artist Retreat has announced four new community programs in May with Hermitage Fellows specializing in music, writing, multimedia, and theater, including an event with Tony Award-nominated playwright Bess Wohl (Grand Horizons, Small Mouth Sounds).
'The Next Horizon: The Latest from Playwright Bess Wohl' Comes to the Hermitage in November
by Stephi Wild - Oct 7, 2021
This event will also be available via livestream. This outdoor Hermitage event is presented in partnership with the Asolo Rep, which will host the regional premiere of Wohl's play Grand Horizons starting in January of 2022. 
Danai Gurira to Return for BLACK PANTHER: WAKANDA FOREVER
by A.A. Cristi - May 28, 2021
Playwright and actress, Danai Gurira, will rejoin the cast of Black Panther for the film's hotly anticipated sequel, Wakanda Forever as well as an origin series for Disney+.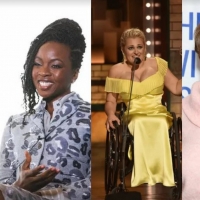 Celebrating Women's History Month: Women in Theatre Through the Decades: 2000s-2010s
by Chloe Rabinowitz - Mar 22, 2021
This week, Through our Women in Theatre Through the Decades features, we are be highlighting the impact of women in theatre such as Sutton Foster, Kelli O'Hara, Kathleen Marshall, Lynn Nottage and more!
Trezana Beverley and Mary Bacon to Star in Urban Stages' Radio Play ELEANOR AND ALICE
by Chloe Rabinowitz - Feb 23, 2021
Urban Stages has announced Urban Stages' Women's Month selection, Eleanor and Alice by Ellen Abrams, performed as a radio play. The radio play will premiere on March 18 at 7:30 pm with a premiere night benefit exclusive to ticket holders.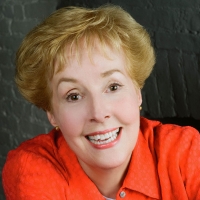 Dramatists Guild Foundation Honors Bess Wohl With First-Ever Georgia Engel Comedy Playwriting Prize
by Stephi Wild - Jul 29, 2020
Dramatists Guild Foundation (DGF) honors the life and legacy of Emmy-nominated, Obie-Award-winning actress and comedian Georgia Engel with a new namesake Award for a playwright in comedy. The inaugural recipient is Bess Wohl (a?oeGrand Horizons,a?? a?oeSmall Mouth Sounds,a?? Make Believea??). 
THE INHERITANCE, A STRANGE LOOP, and More Take Home 2020 Drama Desk Awards; Check Out the Full List!
by Nicole Rosky - Jun 13, 2020
Tune in right here at 7:30pm to watch The 65th Annual Drama Desk Awards and check back for a full list of winners, updating live!