Latest News on Robert Weber
Latest News on Robert Weber
Stage Credits
  [Broadway]
Broadway Production, 1991
Dragon Acrobat [Replacement]
Marine [Replacement]
Stage
Performances
  [Broadway]
Broadway Production, 1991
Dragon Acrobat [Replacement]
Marine [Replacement]
Robert Weber News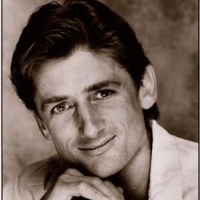 Dancer, Actor & Broadway Performer Robert John Weber, Jr. Passes Away at 63
by Chloe Rabinowitz - May 27, 2022
Robert John Weber, Jr., 63, passed away May 3rd in Wanaque, New Jersey. Born in Midland, Michigan, Robert was a dancer, actor and choreographer who performed on Broadway in Miss Saigon and Meet Me in St. Louis, in the Broadway national tour of Jerome Robbins Broadway and as principal soloist with multiple European ballet companies.
Repertorio Español Announces the Return of the Acclaimed Comedy FILOMENA MARTURANO: MARRIAGE CARIBBEAN STYLE
by A.A. Cristi - Oct 22, 2021
The New York Times Critic's Pick Filomena Marturano: Marriage Caribbean Style returns to the stage on Friday, November 5th at Repertorio Español's historic Gramercy Arts Theater located at 138 East 27th Street in Manhattan.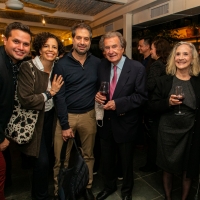 Photos: Lin-Manuel Miranda & More Celebrate Reopening of Repertorio Español
by Chloe Rabinowitz - Oct 8, 2021
REPERTORIO ESPAÑOL marked its rebirth after more than a year and a half, with an intimate reception followed by a performance of Junot Díaz's Pulitzer Award-winning LA BREVE Y MARAVILLOSA VIDA DE OSCAR WAO (The Brief Wondrous Life of Oscar Wao), directed and adapted for the stage by Marco Antonio Rodríguez.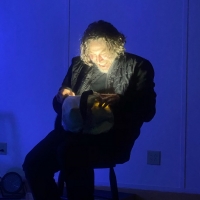 BWW Interview: David Robert Weber, Tim Blewitt of AN ACTOR'S CAROL: ONE CLOWN'S DICKENSIAN MARATHON TOWARDS REDEMPTION
by Caroline Sposto - Jun 4, 2021
150 years after Charles Dickens' death, Atlanta's David Robert Weber and Los Angeles based Creator and co-adapter, Tim Blewitt sat to down together to adapt A Christmas Carol into the one-man show, An Actor's Carol: One Clown's Dickensian Marathon towards Redemption. Weber plays 22 distinctive characters while running tech in this one man band tour de force.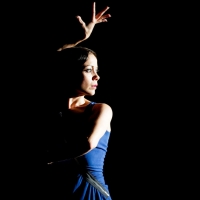 DANCES FOR NEW YORK'S REPERTORIO ESPAÑOL Makes World Premiere Today
by Chloe Rabinowitz - Nov 16, 2020
Repertorio Español has announced the World Premiere of Dances for New York's Repertorio Español, a documentary created by the renowned Spanish dance star, producer, and choreographer Olga Pericet. A versatile artist, magnetic dancer, and indefatigable creator, Olga Pericet is one of the most influential figures in contemporary Spanish dance.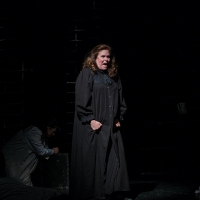 Repertorio Espanol Announces Launch of REPERTORIO EN CASA ON-DEMAND With THE HOUSE OF BERNARDA ALBA
by Chloe Rabinowitz - Sep 10, 2020
Repertorio Español, the multiple award-winning Latinx theater company, is proud to announce Repertorio en Casa On-Demand, a new platform that presents audiences with an array of works for streaming online, reaching people across cultural and physical boundaries throughout the world.
René Buch Co-Founder and Artistic Director of Repertorio Español Passes Away
by A.A. Cristi - Apr 20, 2020
René Buch, the co-founder and artistic director of Off-Broadway's Repertorio Español, has passed away at 94. The artistic leader, playwright, and director died April 19th at his home in New York.
Repertorio Español Will Present the Premiere of LA PAZ PERPETUA
by Chloe Rabinowitz - Jan 30, 2020
La paz perpetua begins previews on Friday, February 21st and premieres on Tuesday, February 25th, 2020 at Repertorio Español's historic Gramercy Arts Theater located at 138 East 27th Street in Manhattan, New York.

Repertorio Español Joins 2019 Worldpride Celebration With The Premiere Of SMILEY
by Julie Musbach - Apr 19, 2019
'SMILEY' will debut on Friday, June 14th, 2019 at Repertorio Español, located at 138 East 27th St. in Manhattan, New York.

Photo Coverage: Repertorio Espanol Celebrates 50th Anniversary
by Walter McBride - Jun 13, 2018
REPERTORIO ESPAÑOL (138 E. 27 St.) - one of Off-Broadway's longest-running, continuous theaters, and the ONLY company that presents Spanish-language/English-translated plays in true repertory form in NYC - marked the occasion of its 50th anniversary on Tuesday, June 5 with a gala performance of EL CORONEL NO TIENE QUIEN LE ESCRIBA (No One Writes to the Colonel), a new play adapted from the novella by legendary Colombian writer Gabriel Garcia Marquez.  The evening concluded with cocktail/dinner at I Trulli. 
Robert Weber Frequently Asked Questions
How many Broadway shows has Robert Weber been in?
Robert Weber has appeared on Broadway in 1 shows.
How many West End shows has Robert Weber been in?
Robert Weber has not appeared in the West End