Latest News on Rebecca Lucy Taylor
Rebecca Lucy Taylor News
PRIMA FACIE Will Offer $10 Tickets Via Digital Lottery
by Stephi Wild - Mar 29, 2023
The producers of Prima Facie announced that 10 tickets will be made available for $10 each at every performance via a weekly digital lottery. The $10 price point is inclusive of all fees.
Broadway Co-Producers Set as PRIMA FACIE Begins Rehearsals
by Stephi Wild - Mar 27, 2023
Emmy Award winner Jodie Comer ("Killing Eve") started rehearsals in New York City for her Broadway debut in Prima Facie. The production's co-producers have also been announced! Learn more here!
Photos: PRIMA FACIE Unveils New 'Prima Faces' Art, Featuring a Mosaic of Photos of Fans
by Stephi Wild - Feb 22, 2023
The upcoming Broadway production of Prima Facie has unveiled 'Prima Faces', a version of the show's key art made up of over a thousand photos submitted by the play's fans, along with their personal stories.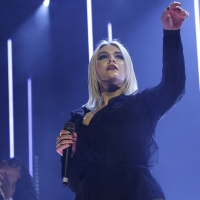 Self Esteem Curates a Special Show Tunes Episode of BBC 6 Music's Festive Takeover
by Aliya Al-Hassan - Dec 7, 2022
Mercury nominated star Rebecca Lucy Taylor, aka Self Esteem, has had a momentous year following the release of her second album, Prioritise Pleasure, including composing the soundtrack to the West End production of Suzie Miller's play Prima Facie, starring Jodie Comer.
PRIMA FACIE, Starring Jodie Comer, Will Open at the Golden Theatre
by Nicole Rosky - Nov 15, 2022
Jodie Comer will make her highly anticipated Broadway debut in the US premiere of Prima Facie, a new play by Suzie Miller. Prima Facie opens on Sunday, April 23, 2023 at the Golden Theatre. Previews begin on Tuesday, April 11, 2023.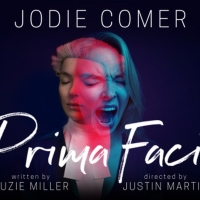 Rebecca Lucy Taylor Joins Creative Team For PRIMA FACIE
by Stephi Wild - Feb 7, 2022
Jodie Comer, the Emmy and Bafta Award-winning star of BBC's Killing Eve and 20th Century Studios Free Guy and The Last Duel, will begin rehearsals next month ahead of her stage debut in the UK premiere of Suzie Miller's award-winning play, Prima Facie.
VIDEO: Self Esteem Releases 'Moody' Music Video Ahead of Album Release
by Michael Major - Oct 12, 2021
Self Esteem has released the music video for her new track, 'Moody', starring ​​stand-up comedian Alistair Green alongside Self Esteem (Rebecca Lucy Taylor). In the video, the duo enact a relationship that's slowly falling apart. Watch the video and check out Self Esteems upcoming tour dates!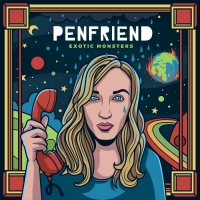 Penfriend Releases Debut Album 'Exotic Monsters'
by Sarah Jae Leiber - May 21, 2021
Drawing more from her wide-ranging reading list than her favourite bands, Laura deals with the gruelling emotional matters of 21st-century life with honesty, grace and warmth, referencing Ursula Le Guin, Barbara Kingsolver, Kurt Vonnegut, Margaret Atwood and Mark Westmoquette along the way.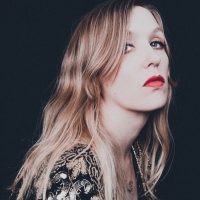 Penfriend Shares Brand New Single 'I'll Start A Fire'
by Sarah Jae Leiber - May 18, 2021
"'I'll Start A Fire' was the first of two songs I wrote in September 2020 that jostled for a space on the record (the second was 'Black Car'), and I'm so glad they did," recalls Laura.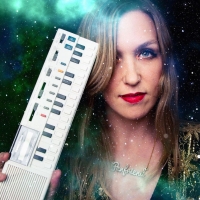 Penfriend Releases Video for 'Exotic Monsters'
by Sarah Jae Leiber - Feb 17, 2021
Sparked by a throwaway phrase from Margaret Atwood's 'The Handmaid's Tale', 'Exotic Monsters' is a laundry list of asynchronous human needs and desires; a reflection of our increasingly confused, disconnected and polarised lives.