Latest News on Randi Levine
Randi Levine News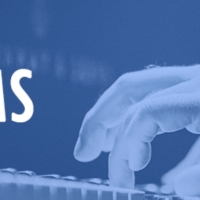 News: WINTER RHYTHMS at Urban Stages Releases Full Lineup
by Stephen Mosher - Nov 27, 2022
URBAN STAGE's annual Winter Rhythms cabaret series has announced the full run-down of shows and acts to play in the 2022 season
Photos: See Liz Callaway, Tovah Feldshuh & More on the Red Carpet of the American Songbook Association Gala
by Genevieve Rafter Keddy - May 10, 2022
American Songbook Association recently hosted the Third Annual Gala to honor Stephen Schwartz on Monday, May 9 at 7:30 PM. Schwartz - the Oscar, Grammy and Tony-winning composer and lyricist of Wicked, Pippin, Godspell and more - received the 2022 ASA Lifetime Achievement Award.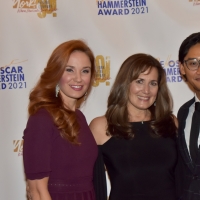 Photos: The York Theatre Company Honors Richard Maltby, Jr., David Shire and Elisa Loti Stein at 29th Gala
by Genevieve Rafter Keddy - Nov 2, 2021
The York Theatre Company honored musical theater legends Richard Maltby, Jr. & David Shire (Baby, Big, Starting Here, Starting Now, Closer Than Ever) with the 2021 Oscar Hammerstein Award for Lifetime Achievement in Musical Theater and Elisa Loti Stein with The York Theatre Company Founders' Award at the 29th Oscar Hammerstein Award Gala, held on Monday evening, November 1, 2021 at The Edison Ballroom.
Photo Coverage: CHASING RAINBOWS: THE ROAD TO OZ Celebrates Opening Night at Paper Mill Playhouse
by Genevieve Rafter Keddy - Oct 7, 2019
Paper Mill Playhouse's New Jersey premiere of Chasing Rainbows: The Road to Oz has officially opened! The new musical features a book by Marc Acito, musical adaptation & additional music by David Libby and conceived by and additional lyrics by Tina Marie Casamento.
Photo Coverage: ENTER LAUGHING: THE MUSICAL Celebrates Opening Night at York Theatre Company
by Genevieve Rafter Keddy - May 17, 2019
The York Theatre Company (James Morgan, Producing Artistic Director; Evans Haile, Executive Director), dedicated to the development of new musicals and rediscovery of musical gems from the past, in association with Riki Kane Larimer and Keylight Productions, presents the return engagement of the hit Off-Broadway musical Enter Laughing: The Musical with book by Joseph Stein and music and lyrics by Stan Daniels, based on the play Enter Laughing by Joseph Stein from the novel by Carl Reiner. Enter Laughing: The Musical, with direction and musical staging by York Theatre favorite Stuart Ross (York's Forever Plaid, Enter Laughing), music direction by Phil Reno (Something Rotten), and choreography by Jennifer Paulson-Lee (Enter Laughing), returns to kick off The York's year-long 50th Anniversary Celebration.
Photo Coverage: GALAXY OF STARS Celebrates Veterans at The Triad
by Genevieve Rafter Keddy - Nov 11, 2018
Tony Lo Bianco, Lee Roy Reams and Steven Maglio headlined a special Veterans Day concert celebrating members of the armed forces and their families yesterday at The Triad, 158 West 72nd Street. BroadwayWorld was there and you can check out photos below!
Photo Coverage: William Michals Makes Feinstein's/54 Below Solo Debut
by Genevieve Rafter Keddy - Nov 13, 2016
While high belters rule Broadway today, during Broadway's Golden Age the baritone was king - which means that the great male numbers written by the likes of Irving Berlin, Rodgers & Hart, Rodgers & Hammerstein, The Gershwins, Sigmund Romberg, Cole Porter, and others of their iconic ilk, were largely written for baritones. But William Michals is the one Broadway star of today who is the singular baritone born for that great music.
Photo Coverage: Sylvia Steiner Honored by Sardi's and Actors Fund
by Stephen Sorokoff - Jun 18, 2014
Slyvia Steiner had her caricature added to the the celebrities on the walls of the legendary Sardi's restaurant yesterday. Joseph Benincasa presidet/CEO of the Actors Fund and Max Klimavicius managing partner of Sardi's honored Sylvia as family and friends toasted her. Slyvia and her husband David are well known in the theater community and as Joe Benincasa pointed out, 'To know Slyvia is to love her'.