Review: BIG LOVE, A PLAY, or 50 Brides for 50 Brothers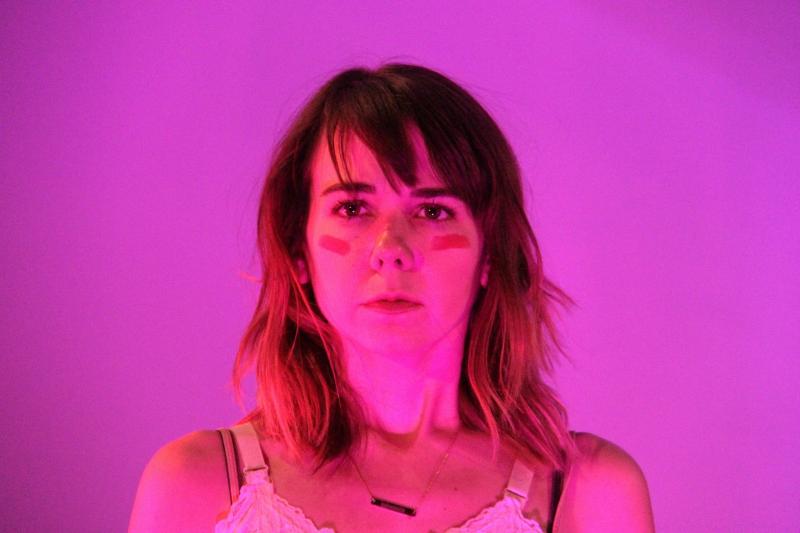 Who'd have thought that a play written in 2000 and based upon a work by Aeschylus from 463 BC (give or take a year or two) would prove to be so timely in the 21st Century? Yet that is exactly what Big Love, a play by Charles Mee, directed by Amanda Card and produced by Tamara Todres, Kristin McCalley and Clayton Landiss, has proven in six performances at a former Methodist Church in Inglewood, delivering a production that challenges preconceived notions about a myriad of issues, ranging from sexism, racism and any number of other "isms" that punctuate our current conversation.
Having opened just last Monday, the social media buzz has been hot and heavy for Big Love, with theaterati of all stripes extolling the virtues of the script and heralding the show's talented cast for their total commitment to the project.
There is only one performance of Big Love left (it's tonight at 7 p.m. at the former Inglewood United Methodist Church at 3511 Gallatin Pike), so if you haven't yet made plans to see the show - which is, indeed, the most talked about production of 2018 to date - time is a-wasting; for Big Love is, without danger of fulsome exaggeration, one of the most provocative shows you're likely to see this year in Nashville, a theater town where "experimental" usually means adhering strictly to what's come to be expected without an intermission.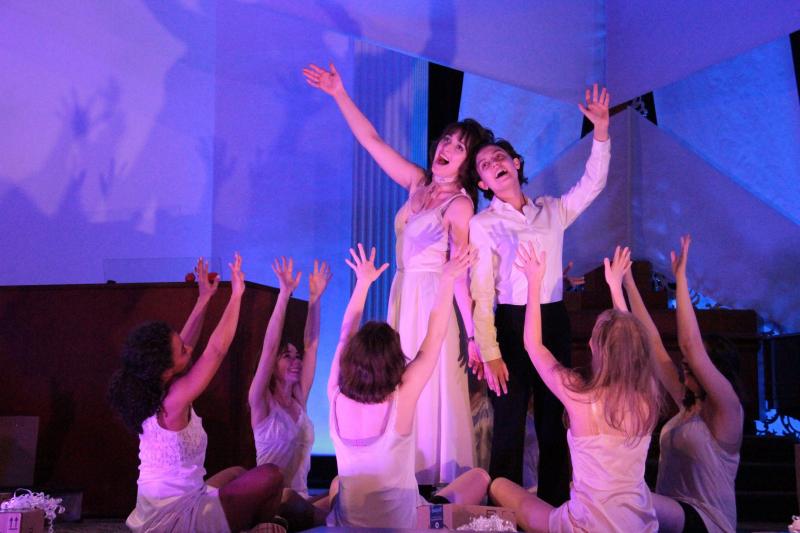 Big Love, subtitled "a play. (sort of)," might even cause fear and trepidation to ripple through one's psyche, of course, inspiring visions of student-led theatrical exercises that are well-meaning, if too cute by half and, on balance, rather precious. However, we're happy to report that most of the buzz is indeed worthy of your notice, thanks to the spirited performances of Card's ensemble of actors both talented and courageous and her own sense of what is eminently watchable. And not to give too much away (we deplore the phrase "spoiler alert," don't you know), but the action is so fluidly staged, so engaging in fact, that the show's one hour and 45-minute running time is over before your mind has time to wander and to become lost in the miscellanea of life.
Never once, in fact, did I try to steal a glance at my phone to see what time it was, nor did I even start writing a grocery list in my mind as I retreated from the play's action. Instead, I found myself so mesmerized by the performance playing out on the starkly white stage in front of me that I was totally captivated by Big Love, even when some dialogue seemed to drag on in some hipster-infused run-on sentences that never seemed to find a period or exclamation mark.
That's really a minor quibble in light of the superb troupe of actors assembled by Card onstage for both the audience's entertainment and edification. Led by Kristin McCalley as Lydia and Rachel Woods as Thyona, the cast is filled with gifted young actors whose passion for good theater is evident, and their focus ensures that every audience member will somehow be affected by the play.
Based by Mee on Aeschylus' The Danaids, Big Love is essentially the tale of 50 brides for 50 brothers - not to be confused with the somewhat sexist and provincial Seven Brides for Seven Brothers - and the tragedy that befalls the lot of them when the women (all sisters) refuse to marry the bridegrooms (all brothers who are cousins of the bride - obviously proper wedding etiquette would have to be tossed aside when deciding which side of the gathering one is to sit during the ceremony) and set out for Italy, ultimately arriving at a palatial villa where they seek refuge from a fate they do not want. When the brothers arrive, fueled by enough testosterone and rockstar bravado to stop the show, things come to a head, leading to a denouement that is surprising - and rather more heartfelt - than you might expect.
The actions of the women precipitate a free-wheeling and wide-ranging discussion of social issues which are remarkably timely today, appearing to be inspired by the "Me Too" movement, Trumpism and a multitude of other contemporary sins that have been around since time began, truth be told. The universality of the issues first raised in Aeschylus' time, which remain just as omnipresent today is staggering and stunning, but it affords Card and her cast the opportunity to confront the issues head-on with plenty of theatrical bombast and enough subtlety to elicit the desired response from the audience.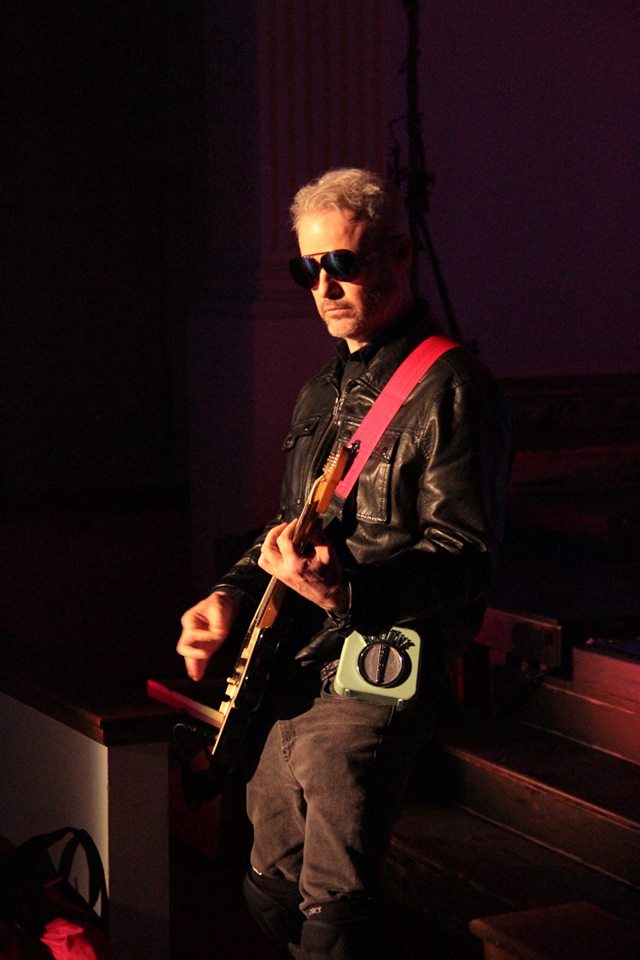 Card directs the piece with a skillful grace, allowing her actors to shine in the spotlight (Clayton Landiss' colorful illumination of the action is top-notch) to dramatic effect, but keeping things under control to prevent the events from going helter-skelter (which a lesser director would be wont to do).
McCalley's performance as Lydia is ethereal, somehow managing to be both romantic and level-headed at the same time, providing a character who is at once no-nonsense yet utterly sympathetic. Conversely, Woods' Thyona is fiery and commanding, delivering some of the script's best lines ("boy babies should be flushed down the toilet") as she creates a memorable onstage persona that may haunt you for some time to come. Joy Greenawalt Lay is terrific as Olympia (think of the fictional Alexis Rose of TV's Schitt's Creek and you'll have a good idea of her character), who comes from the school of "girls just want to have fun" and is the total antithesis to Woods' Thyona.
As their male counterparts, Josh Inocalla's Nikos is more innocent that he would have you think upon first meeting, while Gerald Pitts perfectly captures the sexist, misogynistic Constantine with all the requisite smarminess and a certain lack of charm. Jordan Ravellette plays the third brother, Oed, with a detachment that's apropos for further tension to ensue between the genders. The three men give somewhat understated performances given the histrionics they are required to enact in the telling of the tale, ensuring they hold their own with the impeccable coterie of women with whom they share the stage.
Tamara Todres gives an appealing performance as the wise Bella (who has 13 sons of her own to deal with) and as weekend guest to the villa Eleanor who is more than delighted to gin up enthusiasm for a wedding, even if it involves 50 recalcitrant brides and 50 oafish grooms. Shawn Knight, stepping in to play the roles of Piero (Bella's favored son) and Leo (Eleanor's eager partner) for Geoff Davin due to a family emergency, acts as if he's been a part of the onstage shenanigans from the very beginning, so smoothly does he dovetail into the ensemble.
Allie Huff's Giuliano (Bella's gay grandson) is pitch-perfect and Molly Breen, Jolinda Beck, Elena Spradlin and Brooke Gronemeyer are quite good as the other runaway brides. And Mike Rosenbaum carries his share of the workload, providing musical accompaniment (along with Gronemeyer) for the collection of songs that help the story come alive.
Big Love - a play. Sort of. By Charles Mee. Directed by Amanda Card. Produced by Kristin McCalley, Clayton Landiss and Tamara Todres. Presented at Inglewood United Methodist Church, 3511 Gallatin Pike, Nashville. Through February 26. For details, go to www.biglovenashville.com. Running time: 1 hour, 45 minutes (with no intermission).