Paul Page News
Robert Allen Announces Remastered '21st Century Rock 'n Roll' Album
by Michael Major - Jan 7, 2022
The album features the talents of Max Weinberg and Garry Tallent from the legendary E Street Band, along with Steve Holley and Paul Page from Ian Hunter's Rant Band. Plus, listen to 'DownTown Mystic (feat. Max Weinberg & Garry Tallent)'. The album is now available for pre-order here.
World Premiere Audio Play DECEPTION Presented by Chatillion Stage Company's Project Mercury
by Chloe Rabinowitz - Apr 22, 2021
Project Mercury, an audio play anthology series from NYC's Off Broadway Chatillion Stage Company, presents the world premiere of Deception, a new psychological thriller.  The play features an all-star cast headed by Jason O'Connell. 
Chatillion Stage Company Launches Audio Play Podcast
by A.A. Cristi - Mar 4, 2021
Chatillion Stage Company has launched Project Mercury, a new anthology series of original audio plays, which takes its inspiration from Orson Welles' The Mercury Theatre on the Air. 
Award Winners Unite to Support New Arts & Wellness Studio in a Virtual Benefit Concert Fundraiser
by A.A. Cristi - Sep 29, 2020
On Friday, October 23, 2020 at 7:00 PM MDT, a video benefit concert will launch to raise awareness, funds and support for SUBLIMELIGHT Studios, a new Arts and Wellness structure and community set to open in Denver in 2021.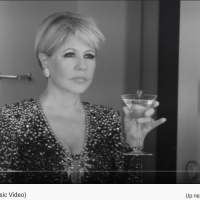 BWW Feature: Zadora, Bagnell, Kinosian, and Kittredge Among Artists Releasing New Isolation Creations
by Stephen Mosher - May 5, 2020
As the world continues to stay at home, the artists of the world continue to create. Here are some of the latest offerings!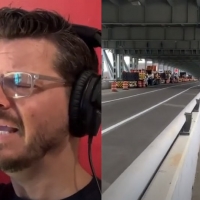 BWW Feature: Mayes, Errico, Cahill, And More Make Magic In Internet Offerings
by Stephen Mosher - Apr 22, 2020
Isolation Creation continues are more and more artists jump in with their video offerings.
BWW Feature: Schedule Of Streaming Events Starting Wednesday, April 22nd
by Stephen Mosher - Apr 22, 2020
Schedule Of Streaming Events Starting Wednesday, April 22nd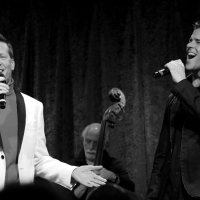 BWW Feature: Quarantine Creativity Continues As Christine Lavin, Eugene Ebner, Christine Andreas, and More Share With Fans
by Stephen Mosher - Apr 14, 2020
As the days inside stretch out in front of us, artists continue to work at creating from within to spread without, and the masses remain grateful.
CABARET Opens September 7 At Gallery Players
by Julie Musbach - Aug 29, 2019
Gallery Players will open its 53rd season with Cabaret; book by Joe Masteroff, based on the play by John Van Druten and stories by Christopher Isherwood; music by John Kander; lyrics by Fred Ebb.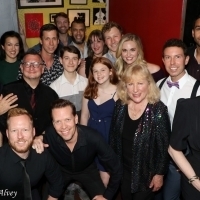 Photo Flash: Broadway At Birdland Presents MOMMIE DEAREST: THE MUSICAL
by A.A. Cristi - Jun 12, 2019
The Broadway at Birdland concert series was thrilled to present Christina Crawford's 'Mommie Dearest: The Musical' in concert on Monday, June 10.  The cast featured Tina Scariano as Christina and Dorothy Bishop as Joan, with an all-star cast.  Drew Wutke accompaned on piano, with Daniel Shevlin on cello.
Paul Page Videos