Latest News on Najla Said
Stage Credits
Productions
[Off-Broadway, 2014]
Director
Najla Said News
InterAct Theatre Presents The World Premiere Of SETTLEMENTS!
by A.A. Cristi - Mar 4, 2022
InterAct Theatre Company continues its 2021-2022 season with  SETTLEMENTS, a "world premiere" play by InterAct's founding Producing Artistic Director, Seth Rozin. SETTLEMENTS marks InterAct's 3rd live, in-person production since returning from the pandemic shutdown, following on the heels of its critically acclaimed THIS BITTER EARTH in February 2022. 
Writer/Performer Judith Sloan Recognized With a City Artists Corps Grant
by Stephi Wild - Oct 10, 2021
Judith Sloan will present Songs, Poetry and Monologues of Migration, Refuge and Finding Home - at the Queens Theatre, as part of the City Artists Corps showcase on Saturday October 23 at 4 pm. The hour long program is free and takes place in the Claire Shulman Theatre at the Queens Theatre in Flushing Meadow Park, Queens, NY.
Gene Frankel Theatre & White Horse Theater Company Announce Window-Box Production Of Najla Said's PALESTINE
by Stephi Wild - Sep 20, 2021
The Gene Frankel Theatre and White Horse Theater Company will present an intimate production of Palestine written & performed by Najla Said in the window of the Gene Frankel Theatre. In their effort to offer a 'Windo to the soul' the two companies have partnered to create a 'Windo' performance series focused on personal journeys of self-reflection.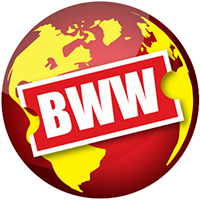 SCENES FROM 73* YEARS Will Stream From the Theatre Project
by Stephi Wild - Jun 2, 2021
Palestine. An epic snapshot of life under occupation. A picnic interrupted by soldiers. Never-ending lines. Palestinian-Irish playwright Hannah Khalil draws from stories of family and friends to reveal the real human story: the dreams, comedy, sadness, and frustrations of daily life in the shadow of the 'separation wall.'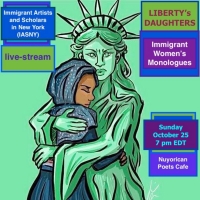 Nuyorican Poets Café LIBERTY'S DAUGHTERS: IMMIGRANT WOMEN'S MONOLOGUES
by A.A. Cristi - Oct 19, 2020
Immigrant/International Artists and Scholars in New York and Nuyorican Poets Café invite you to Liberty's Daughters, an evening of immigrant women's monologues presented by artists across generations and ethnicities at the storied (virtual) Nuyorican Poets Café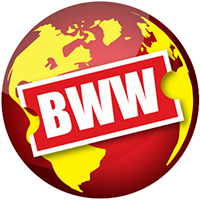 10th Annual FIRE THIS TIME FESTIVAL Features Cutting-Edge And Emerging Black Playwrights
by A.A. Cristi - Jan 24, 2019
OBIE award-winning The Fire This Time Festival  (TFTT) announces today its 10th anniversary festival dates and the lineup of featured playwrights who comprise the centerpiece of the annual 10-minute play program and select readings of new full-length plays.
World Premiere Of SPIN OFF Will Be Presented at The Riverside Theatre
by Stephi Wild - Aug 17, 2018
Creative Women New York will present the world premiere of 'Spin Off' by Bernard Pomerance, author of 'The Elephant Man,' in a production directed by Ron Canada from September 21 to October 13 at The Riverside Theatre, 91 Claremont Avenue.

Connecticut Women Attend the Second Women's Voices Theater Festival Held in D.C.
by Lauren Yarger - Feb 18, 2018
Connecticut women attend Voices Festival in DC; Playwright Initiative at Ivoryton; International Women's Day Readings at Westport

Westport Country Playhouse Hosts International Women's Day Event Featuring Joanna Gleason and More
by Julie Musbach - Feb 15, 2018
Westport Country Playhouse will host the second annual 'Letters to Our Daughters,' a free-of-charge event to celebrate International Women's Day, on Thursday, March 8, at 7 p.m. A diverse group of 13 women, including Tony Award winners Joanna Gleason and Judith Ivey, and 'This Is Us' series regular Susan Kelechi Watson, will read essays and poems written by female authors on global women's issues.
InterAct Theatre Opens Season With World Premiere Of BROKEN STONES
by BWW News Desk - Nov 3, 2017
If you believe in a story, does that make it true? British playwright Fin Kennedy's exhilarating play, BROKEN STONES, presented by InterAct Theatre Company, is based on a true story, but based on is relative.