Photos: Karen Malpede's PROPHECY
The celebrated, award-winning actors Kathleen Chalfant, André De Shields, and George Bartenieff will be joined by Brendan Donaldson and Najla Said ("Palestine") in the U.S. premiere of Karen Malpede's new play PROPHECY, opening on June 4, 2010 at East Fourth Street Theatre (83 E. 4 St.) in Manhattan. Directed by Karen Malpede, PROPHECY is presented Off-Broadway by TheatreThree Collaborative, winner of two Obie Awards in 2001 for its production of "I Will Bear Witness."
PROPHECY comes to New York, having premiered in 2008 in London, where it received four stars in Time Out London. Two members of the Off-Broadway cast of PROPHECY -- Mr. Bartenieff and Ms. Said - were featured in the London production and earned critical praise for their performances.
A play about the far-reaching effects of both the Iraq and Vietnam wars on those who served on the battlefield and those who served in protests, PROPHECY is also the story of a marriage: Alan Golden, a Jew whose past includes an affair with an Arab co-worker that results in the birth of a child, and his wife Sarah, an actress and acting teacher, whose intense bond with one of her students -- a talented and vulnerable Iraq War veteran -- triggers memories of a young man from her past.
Tickets are on sale now to PROPHECY, which was previously presented to considerable acclaim in London in 2008 and where its fans include Vanessa Redgrave, David Hare and film producer Barbara Stone. For tickets: www.smarttix.com or call 212 868 4444.
PROPHECY is one of seven plays that will be published (Northwestern University Press) in an upcoming book entitled, "Acts of War: Iraq and Afghanistan in Seven Plays," including works by David Hare ("The Vertical Hour"), Victoria Brittain and Gillian Slovo ("Guantanamo"), Bill Cain ("9 Circles"), Simon Stephens ("A Canopy of Stars"), Lydia Stryk ("American Tet") and Naomi Wallace ("No Such Cold Things").
As well, TheatreThree Collaborative has announced a series of post-performance "Talk Backs" at PROPHECY, with special guests including the internationally-renowned scholar and political activist NOAM CHOMSKY on June 8, and also featuring author and activist DAVID SWANSON on June 2, journalist and host of GRIT-TV LAURA FLANDERS on June 3, and journalist and former New York Times foreign correspondent CHRIS HEDGES on June 4.
A series of Talk Backs were also held for the London production of PROPHECY: featured guests there included the Oxford historian Ilan Pappe, Oxford jurist Karma Nablusi and writer Lynn Segal.
The roles in PROPHECY portrayed by Ms. Chalfant, Mr. Bartenieff and Ms. Said were written specifically for them, according to Ms. Malpede, who notes that the play was conceived over tea at Ms. Chalfant's home a few years ago.
Prior to its debut in London, PROPHECY had various readings in New York, including at the Public and Cherry Lane Theaters, and at New York Theater Workshop; as well as in Washington, DC at The Kennedy Center, and in Berlin.
PROPHECY has set design by Maxine Willi Klein, costume design by Sally Ann Parsons, lighting design by Tony Giovannetti and music by Arthur Rosen.
Scheduled through June 20, PROPHECY will perform Tuesday through Sunday at 7:30 pm with matinees Saturday and Sunday at 2:30 pm. Tickets are $40 and can be reserved by calling Smarttix at 212 868 4444 or online at www.smarttix.com.
Photo Credit: ARI MINTZ Photography


Kathleen Chalfant and George Bartenieff

Najla Said and George Bartenieff

George Bartenieff and Kathleen Chalfant

George Bartenieff and Najla Said

George Bartenieff and Kathleen Chalfant

Kathleen Chalfant, Najla Said, and Brendan Donaldson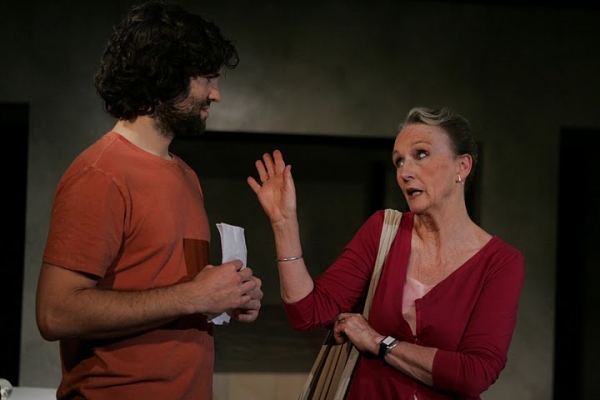 Brendan Donaldson and Kathleen Chalfant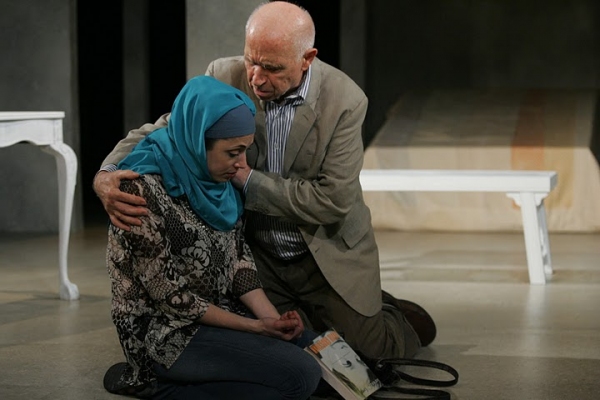 George Bartenieff and Najla Said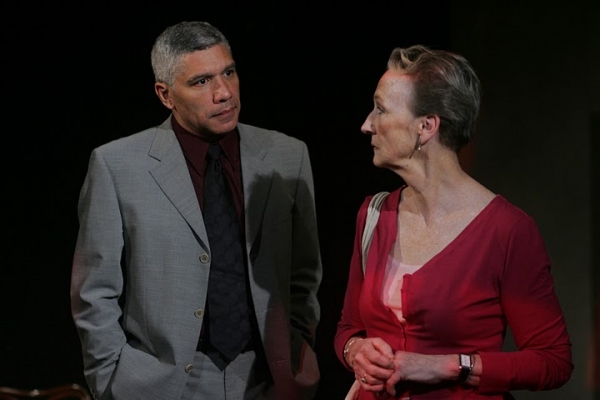 Peter Francis James and Kathleen Chalfant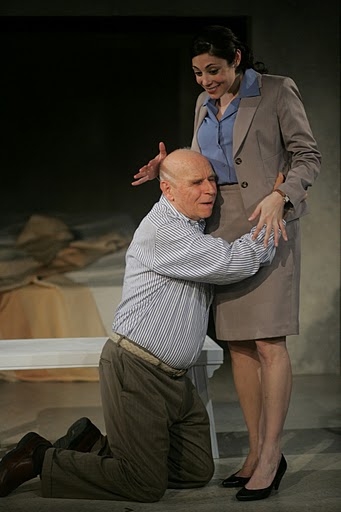 George Bartenieff and Najla Said

George Bartenieff and Kathleen Chalfant

Brendan Donaldson and Kathleen Chalfant