Stage Credits
  [Broadway]
1914
Chorus
Mr Ross News
Bay Street Theater Announces Four New Teen Camps
by Stephi Wild - May 4, 2022
Theatre Mash-Up with Angie Harrell is scheduled for July 11–15 from 1 to 4 p.m. each day. Leading the Show: A Character Study Camp with Kayla Matters is scheduled for July 25–29 from 9:30 a.m. to 12:30 p.m. each day. Creative Theater Miracles with Stuart Ross is scheduled for August 8–12 from 9:30 a.m. to 12:30 p.m. each day. Creating Your Own Work with Cecelia Ticktin is scheduled to take place twice, from August 8–12 and August 22–26 from 9:30 a.m. to 12:30 p.m. each day. All camps are $450 for five days. $600 after July 1.
10 Videos That Get Us Counting the Days Until STEVE ROSS CELEBRATES SPRING on April 18th
by Stephen Mosher - Apr 11, 2022
Steve Ross returns to Birdland and Broadway World celebrates with ten videos that show why the gentleman is no dope - only a renowned entertainer.
Banff Centre Announces Simon Ross as Director of Indigenous Leadership
by Stephi Wild - Jan 17, 2022
He has more than twenty years of successful experience in the areas of post-secondary education, healthcare, non-profit sector and working with and for multiple Indigenous communities and organizations. Simon has multidisciplinary interests ranging from community health, career development, leadership training, adventure tourism, and environmental land-based education.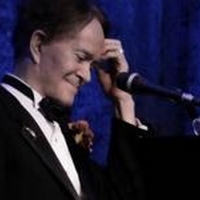 Steve Ross to Open Urban Stages' WINTER RHYTHMS Series With a Gala Celebration
by Chloe Rabinowitz - Dec 1, 2021
Steve Ross will open the award-winning Urban Stages' Winter Rhythms Musical Series will toast the opening with a champagne reception, concert featuring Mr. Ross and Friends,  followed by dinner at the French Bistro, Ocabanon on December 7 at Urban Stages Theater (259 West 30 Street), at 7PM.
York Theatre Company's 'Uniquely York! Auction 2021: What I Bid for Love' Now Accepting Bids
by Chloe Rabinowitz - Jul 13, 2021
The York Theatre Company has launched The York's Uniquely York! Auction 2021: What I Bid for Love. The online auction is now open and accepting bids through August 31, 2021.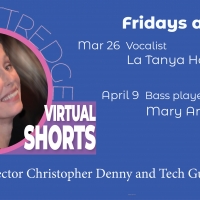 BWW Review: Ann Kittredge VIRTUAL SHORTS Is Wonderful Binge-Worthy Virtual Programming
by Stephen Mosher - Mar 7, 2021
The MAC Award-winning performer is performing a possible career transition, right before our eyes, in her online series VIRTUAL SHORTS.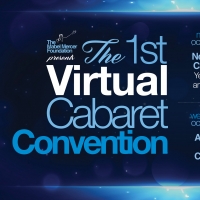 BWW Feature: New York City Cabaret Convention Goes Virtual With Four Nights Of Entertainment
by Stephen Mosher - Oct 8, 2020
KT Sullivan vows to keep The Cabaret Convention alive and evolving with the first ever Virtual presentation and a diverse lineup of artists well-known and humble.
Cheyenne Symphony Orchestra Announces Lineup For 2020-21 Season
by Stephi Wild - Aug 9, 2020
Cheyenne Symphony Orchestra has announced the lineup for its upcoming 2020-21 season. Dates and programs are subject to change.
BWW Review: SONGWRITER TRIBUTES Glow Affectionately at 92nd Street Y
by Rob Lester - Jan 26, 2020
Two prolific writers who put the a?oeGreata?? in a?oeThe Great American Songbooka?? were celebrated and explored in the same week at Manhattan's 92nd Street Y. In different presentations, there were embraces of the legacies of lyricist E.Y. (a?oeYipa??) Harburg and composer/lyricist Cole Porter.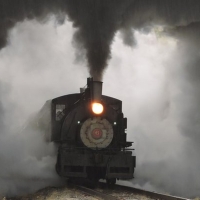 The Jewish Community Center of Greater Buffalo Showcases Photography Exhibits by Local Artists at Both Galleries in Sept/Oct
by Sarah Hookey - Aug 7, 2019
This September the Jewish Community Center of Greater Buffalo is presenting two photography exhibits, showcasing the talents of local photographers. The galleries, which rotate exhibits every two months, are free and open for the community to visit during normal business hours of the JCC.
Mr Ross Frequently Asked Questions
How many Broadway shows has Mr Ross been in?
Mr Ross has appeared on Broadway in 1 shows.
How many West End shows has Mr Ross been in?
Mr Ross has not appeared in the West End