Latest News on Michael Kaye
Michael Kaye News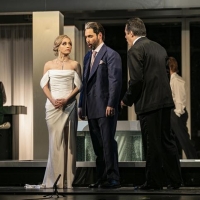 Greek National Opera Announces 2022-23 Season Featuring World Premiere of New GNO Production of Verdi's FALSTAFF
by Chloe Rabinowitz - Jun 28, 2022
The Greek National Opera's 2022-23 season curated by GNO Artistic Director Giorgos Koumendakis will feature ten new opera and ballet productions, one newly commissioned opera, five revivals of past productions, music concerts, major co-productions with some of the world's foremost opera houses, collaborations with leading conductors and more.
Huntington Presents COMMON GROUND REVISITED Beginning Next Week
by Stephi Wild - May 20, 2022
The Huntington announces the world premiere of Common Ground Revisited, a new play co-conceived by Obie Award-winning director Melia Bensussen and Obie Award-winning playwright and Huntington Playwriting Fellow Kirsten Greenidge (Our Daughters, Like Pillars; Luck of the Irish; and Milk Like Sugar at The Huntington).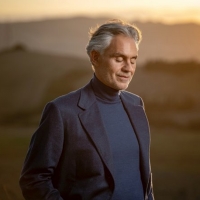 Andrea Bocelli Releases New Album 'Believe' November 13
by Stephi Wild - Sep 30, 2020
World-renowned Italian tenor Andrea Bocelli is set to release his new album, Believe, via Sugar/Decca Records on 13th November, celebrating the power of music to soothe the soul. He is joined on the record by Alison Krauss, the most awarded singer in Grammy history, for a powerful and emotional rendition of 'Amazing Grace'.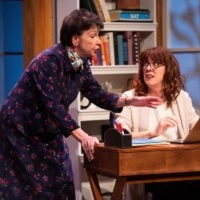 BWW Review: ADMISSIONS: Biting Comedy Asks You to Check Your Privilege
by Nancy Grossman - Nov 1, 2019
It's probably just a coincidence, but two fine plays currently running at two award-winning regional theaters share an unusual commonality. Both focus on the issue of white privilege and the prevailing attitude that acknowledging its existence will end it. In THE THANKSGIVING PLAY at Lyric Stage Company of Boston, the idea is to honor Native Americans in an elementary school play without benefit of any of them participating. In ADMISSIONS, receiving its Boston premiere at SpeakEasy Stage Company, a couple of white liberal educators work hard to expand racial diversity at their small New England prep school, but their progressive values are tested when their exceptional son's Ivy League dreams are derailed. Remarkably, there are no indigenous people or people of color on stage in either production, an intentional, pointed omission by the playwrights.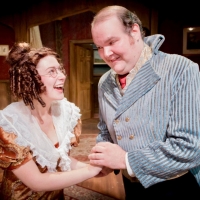 MISS BENNET: CHRISTMAS AT PEMBERLY Will Be Coming to the Long Beach Playhouse
by Chloe Rabinowitz - Oct 28, 2019
'Welcome to the Pemberley Estate where the family is gathered for the Christmas holiday. There is joy, jealousy, love notes and juxtaposition of the Bennet sister's agendas. Mary Bennet yearns for her place in this world. Is it to be found in music, books or maps? Is it a solitary and invisible life to be hidden between pages and musical refrains? Will she ever find someone who understands her for what she truly is?' These are the words of Phyllis Gitlin, director of Miss Bennet: Christmas as Pemberley describing the storyline.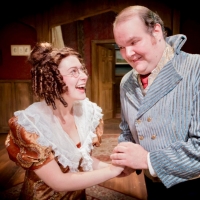 Long Beach Playhouse Stages MISS BENNET: CHRISTMAS AT PEMBERLEY
by Julie Musbach - Oct 15, 2019
The holidays are upon us filled with good cheer and family traditions. What better family to spend some time with than the Bennets from Pride and Prejudice? Lamenting a shortage of new plays for the holiday season, playwrights Lauren Gunderson and Margot Melcon decided to take on the challenge.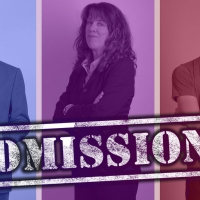 ADMISSIONS Comes to SpeakEasy Stage
by Stephi Wild - Oct 8, 2019
From October 25 to November 30, 2019, SpeakEasy Stage Company will present the New England premiere of ADMISSIONS, the winner of the 2018 Drama Desk Award for Outstanding Play.
Photo Flash: FIT Students Reimagine Disney Fashion For Disney On Broadway 25th Anniversary Celebration
by A.A. Cristi - Aug 19, 2019
Disney on Broadway continues its 25th anniversary celebration in partnership with the Fashion Institute of Technology, creating a unique design challenge for students to reimagine contemporary designs for some of Disney on Broadway's iconic female characters. The partnership is a first between Disney on Broadway and the college, which will soon be celebrating its 75th anniversary. 

EXIT, PURSUED BY A BEAR Opens at the Long Beach Playhouse
by Julie Musbach - Apr 23, 2019
The Long Beach Playhouse opens its 2019 season with Lauren Gunderson's play entitled Exit, Pursued by a Bear. In the play Nan is trapped in an unhappy marriage with a man named Kyle. A fan of Shakespeare, she and her best friend, Simon, along with a stripper named Sweetheart, decide recreating dramatic reenactments of their marriage might help husband Kyle see the error of his ways.
EXIT, PURSUED BY A BEAR Coming Soon To The Long Beach Playhouse
by A.A. Cristi - Apr 8, 2019
The Long Beach Playhouse opens its 2019 Studio Season with Lauren Gunderson's play entitled Exit, Pursued by a Bear. The play's subtitle is 'A Revenge Comedy.' It's a play that feels like a mashup between Shakespeare and the Coen Brothers. The protagonist, Nan, is trapped in an unhappy marriage with a man named Kyle. She and her best friend, Simon, along with a stripper named Sweetheart, cook up a plot to reenact scenes from Nan and Kyle's miserable marriage in hopes of helping Kyle understand the ways he's failed her.