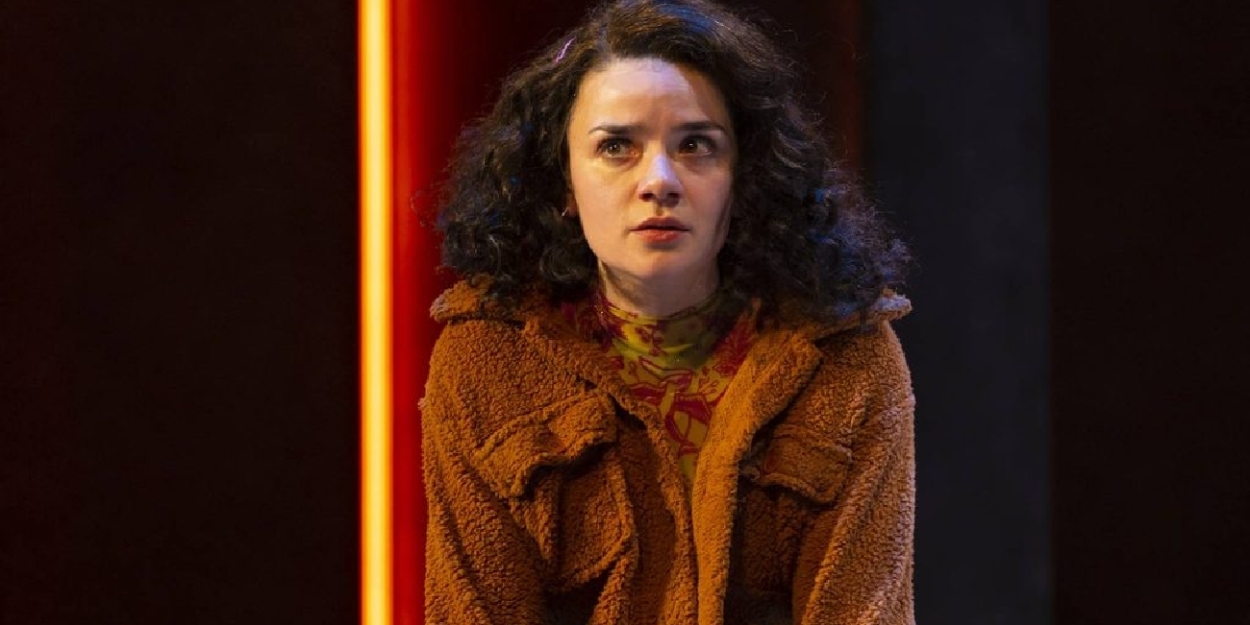 Review: The Huntington's THE ART OF BURNING Could Use a Bit More Fire
The productions runs now through February 12th.
The trend of modern plays seems to be that playwrights are ditching the two-act structure of years past and are trimming down their plays, often to ninety minutes or less. While this brevity can work for many plays, it doesn't work for all. There's only so much a playwright can say or do in ninety minutes and sometimes plays move too quickly and the audience leaves wondering if they missed something. Kate Snodgrass' eighty-five-minute play "THE ART OF BURNING" falls into this trap. The audience is whiplashed through time and space, often left wondering when the scene in front of them is taking place.
The play opens with Patricia (Adrianne Krstansky) and Mark (Michael Kaye) entering a conference room where they are to finalize Patricia's divorce from her soon-to-be ex-husband Jason (Rom Barkhordar). They discuss the play they both saw the evening before and soon Jason enters and asks where their daughter Beth (Clio Contogenis) is. This is where the first of many flashback scenes take place. We then watch as this family falls apart and tensions rise.
The main characters of this play, Patricia and Jason, are written without much depth. As an audience member, you don't really get a sense of who they are and this makes Krstansky and Barkhordar's jobs very difficult. Krstansky delivered many of her lines with the same vocal cadence which sometimes made it difficult to understand how her character was truly feeling, though Krstansky was able to do most of her acting through her facial expressions. Barkhordar's Jason was one-dimensional. He came in hot and didn't have many levels throughout the play. The most well written character of the play was Jason and Patricia's daughter Beth. It's very easy to write Gen Z characters into cliches but Snodgrass did a fantastic job of avoiding that and actually giving the character depth. This was highlighted by Clio Contogenis' standout performance in the role. We only got to spend about twenty minutes with Beth, but I wish we got more.
The play was directed by Melia Bensussen who made the material she was given work. She made great use of the unit set designed by Luciana Stecconi. Bensussen was aided by Aja M. Jackson's ingenious lighting design which helped keep focus and shift between scenes.
Overall, "THE ART OF BURNING" was more aptly "The Art of Simmiring" as there wasn't quite a burn, it almost reached that point but never truly got there.
"THE ART OF BURNING" is running now through February 12th at the Boston Center for the Arts Calderwood Pavillion. It is produced by The Huntington. The play features costume design by Kara Harmon, sound design and original music by Jene Shaw, and fight direction by Ted Hewlett. Kelly Hardy and Emily F. McMullen serve as Production Stage Managers with Deirdre Benson serving as Stage Manager. Tickets and more information can be found on The Huntington's website.x