Latest News on Michael Jennings Mahoney
Michael Jennings Mahoney News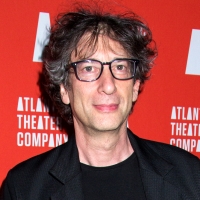 Neil Gaiman Endorses Christopher Carter Sanderson's New RICHARD III Film
by Michael Major - Feb 28, 2023
Christopher Carter Sanderson announces that British author, Neil Gaiman, has endorsed his renaming of the two famous Murderers in his feature film of Shakespeare's Richard III. "Croup" and "Vandemar" have been changed in homage to Mr. Gaiman's magical Neverwhere series.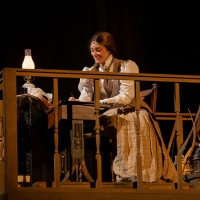 Review: LITTLE WOMEN: THE BROADWAY MUSICAL
by Nancy Grossman - Dec 1, 2022
Have there ever been such devoted sisters as the four March girls, birthed by Louisa May Alcott in her postbellum semi-autobiographical novel LITTLE WOMEN? Director Ilyse Robbins shows her abiding affection for the story with her devotion to its heart and soul on display in the production of the 2005 Broadway Musical at Greater Boston Stage Company.
LITTLE WOMEN: THE BROADWAY MUSICAL Announced At Greater Boston Stage
by A.A. Cristi - Nov 9, 2022
Share the joy of this classic tale with those you love this holiday season! Little Women: The Broadway Musical is directed by Ilyse Robbins. Music directed by Matthew Stern. Book by Allan Knee based on the novel by Louisa May Alcott. Lyrics by Mindi Dickstein. Music by Jason Howland. Performances run November 25 – December 23, 2022.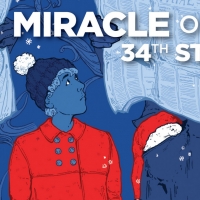 Greater Boston Stage Company Will Present MIRACLE ON 34TH STREET
by Stephi Wild - Nov 9, 2019
Greater Boston Stage Company presents Miracle on 34th Street a?" based on the much-loved motion picture from Twentieth Century Fox. Directed by Associate Artistic Director, Ilyse Robbins, Miracle on 34th Street reminds us that if you really believe, anything can happen. Performances run November 29 a?" December 22, 2019. The Press Opening is Saturday, November 30, 2019 at 7:00pm.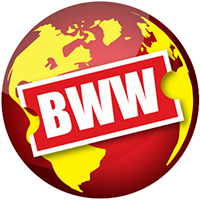 Savannah Rep Presents Season Finale THE LEGEND OF GEORGIA McBRIDE
by Julie Musbach - Apr 18, 2019
Savannah Repertory Theatre, Savannah's first Equity professional theatre is proud to continue the second season in its home, the Savannah Rep PLAYShop with one of the HOTTEST regional theatre comedies, written by one of the freshest, most exciting voices around, Matthew Lopez', The Legend of Georgia McBride.

BWW Review: ONEGIN: Russian Romantic Collusion
by Nancy Grossman - Mar 19, 2019
The Greater Boston Stage Company presents the U.S. premiere of a new musical by Amiel Gladstone and Veda Hille, based on the poem by Pushkin and the opera by Tchaikovsky. The pop rock score takes flight, but the sung-through libretto doesn't rise to the same lofty level as the music. Depending on your point of view, ONEGIN pays homage to NATASHA, PIERRE & THE GREAT COMET OF 1812 and HAMILTON, or borrows from both.
Greater Boston Stage Company Announces the US Premiere of ONEGIN
by Julie Musbach - Feb 15, 2019
Greater Boston Stage Company proudly announces the U.S. Premiere of Amiel Gladstone and Veda Hill's, Onegin. Based on Pushkin's masterpiece novel in verse and Tchaikovsky's stunning opera, Onegin tells the love story of the innocent Tatyana and the self-obsessed aristocrat Onegin. This soaring musical adaptation begs you to answer the question, "Look around, look around, look around, Do you see someone worth dying for?" Directed by Producing Artistic Director Weylin Symes, performances run March 14 - 31, 2019. The Press Opening is Saturday, March 16, 2019 at 3:00pm.
BWW Review: East Coast Premiere of BEING EARNEST at Greater Boston Stage Company
by Nancy Grossman - Sep 17, 2018
What happens when you take an Oscar Wilde classic play from the Naughty Nineties, add about a dozen original musical numbers, and update the story and setting to London's swinging Carnaby Street in the sixties? Well, if you put it in the hands of Director/Choreographer Ilyse Robbins and Music Director Steve Bass, you get a rom-com that is heavy on both the romance and the comedy, a ride in the wayback machine, and an afternoon (or evening) delight at the Greater Boston Stage Company in Stoneham.
Greater Boston Stage Company Presents The East Coast Premiere Of BEING EARNEST
by Stephi Wild - Aug 16, 2018
Greater Boston Stage Company opens its 19th Season with Being Earnest, Paul Gordon and Jay Gruksa's irrepressible musical interpretation of Oscar Wilde's classic, The Importance of Being Earnest. Directed and choreographed by Elliot Norton and IRNE Award-winner Ilyse Robbins, performances run September 13 - October 7, 2018. The Press Opening is Saturday, September 15, 2018 at 3:00pm.

Hudson Stage Company Announces Fall Production in Armonk
by A.A. Cristi - Aug 11, 2017
Director Dan Foster will helm Conor McPherson's SHINING CITY running October 13th-October 28th at Whippoorwill Hall Theatre Seeing Ghosts  
Michael Jennings Mahoney Videos
BWW TV: Behind-the-Scenes of APAC's THE SECRET GARDEN with Jennifer Evans & More
by BroadwayWorld TV - May 16, 2012
THE ASTORIA PERFORMING ARTS CENTER reunites the creative team behind their The Human Comedy and Children of Eden with THE SECRET GARDEN, musical staging by Christine O'Grady, musical directed by Jeffrey Campos and directed by APAC Artistic Director Tom Wojtunik. Check out the production in rehearsal and go behind the scenes below!