Latest News on Michael Bernard
Michael Bernard News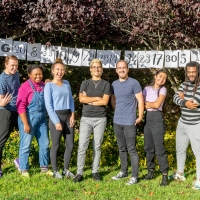 BWW Review: TOO MUCH LIGHT MAKES THE BABY GO BLIND at UCSB Theater Department
by Maggie Yates - Nov 8, 2021
UCSB students get a physical workout in Too Much Light Makes the Baby Go Blind, a series of 35 2-minute plays performed in random order based on audience suggestion. It's controlled chaos that ultimately pans out into a sequence of really interesting vignettes that cover the gamut of emotions, offering brief moments of joy, despondency, and humorous absurdity. The cast is a group of players that function as a true ensemble, all matching each other's physical and emotional energy and enthusiasm for this unique play experience.
UCSB Theater/Dance Presents TOO MUCH LIGHT MAKES THE BABY GO BLIND
by A.A. Cristi - Oct 29, 2021
The Department of Theater and Dance presents Too Much Light Makes the Baby Go Blind, a unique ensemble performance that seeks to present 35 plays in 70 minutes. Directed by UCSB lecturer Michael Bernard, the show opens at 1 p.m. on November 6 and runs through November 14.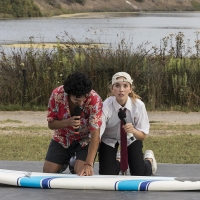 UCSB THEATER/DANCE Announces 2021-2022 Season
by Stephi Wild - Sep 30, 2021
The Department of Theater and Dance at UC Santa Barbara has announced another exciting year of performances, this time back in-person. This season includes everything from unique takes on old classics to new and original works in both theater and dance.
Citadel Theatre Presents LIVING ROOM LOVE SONGS
by Stephi Wild - Jan 22, 2021
Spouses, friends, lovers, family, and everything in between - love comes in all shapes and sizes! Celebrate love this February 14 and support the Citadel Theatre at the same time.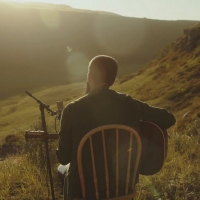 Michael Bernard Fitzgerald Releases Two New Tracks
by Sarah Jae Leiber - Sep 9, 2020
Canadian Singer-Songwriter Michael Bernard Fitzgerald has shared to new tracks – "Good Plates" and "I Love You.'
Center for Jewish History Receives NEH CARES and Other Relief Funds for Humanities
by Chloe Rabinowitz - Aug 10, 2020
 The Center for Jewish History (the Center) has been awarded four significant COVIDa?'19 emergency relief grants totaling more than $400,000 to offer new services addressing the crisis, and to support its mission of preserving and providing access to the largest collection of Jewish history in the world outside of Israel.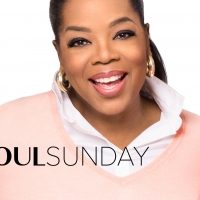 OWN Celebrates Palm Sunday & Easter Sunday With SUPER SOUL SUNDAY Episode Marathons
by Kaitlin Milligan - Apr 1, 2020
OWN: Oprah Winfrey Network will air two marathons of the Emmy award-winning inspirational series "Super Soul Sunday" throughout the mornings of Palm Sunday (April 5) and Easter Sunday (April 12) from 6:00 a.m. – 1:00 p.m. ET/PT. Wintley Phipps and Pastor A.R. Bernard's episodes will simultaneously live stream on Oprah Winfrey and "Super Soul Sunday" Facebook pages at 9:00 a.m. ET/6:00 a.m. PT. In addition, Oprah's recent Facebook Live interview with Grammy winning artist Alicia Keys will air Saturday, April 4 at 10:00 p.m. ET/PT and Sunday, April 5 at 11:00 a.m. ET/PT. Episodes are available on the Watch OWN app and on "Oprah's SuperSoul Conversations" podcast.
UCSB Theater/Dance Presents Lauren Yee's HOOKMAN
by A.A. Cristi - Feb 4, 2020
The UCSB Department of Theater and Dance presents Hookman, a play by Lauren Yee, directed by Michael Bernard. Hookman is an early play by a rising contemporary playwright, that has been described as a a?oeslasher comedy.a?? The show opens on February 15th and runs through February 23rd in the Performing Arts Theater.

BWW Previews: DEATH OF A SALESMAN at Ensemble Theatre Company
by Maggie Yates - Feb 6, 2019
Death of a Salesman, Arthur Miller's American tragedy, equates the worth of a man's life with his earning potential and forces characters and audiences alike to examine their expectations around the idea of 'success.'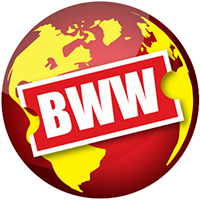 Center For Jewish History Receives More Than $360,000 In Grant Funds
by Julie Musbach - Jan 15, 2019
The Center for Jewish History has been awarded a $364,824 grant from the Council on Library and Information Resources for a three-year project titled "New York Neighbors: The Shared Jewish and Chinese Immigrant and Refugee Experience."