Latest News on Mary Malaney
Latest News on Mary Malaney
Stage Credits
  [Off-Broadway]
Off-Broadway Premiere at The Players Theatre, 2018
Moira
Stage
Performances
  [Off-Broadway]
Off-Broadway Premiere at The Players Theatre, 2018
Moira
Mary Malaney News
THE BEE-MAN - A New Family Musical Announces Two Staged Readings
by Chloe Rabinowitz - Jun 27, 2022
IndieWorks Theatre Company and Judith Manocherian will present two private staged reading presentations of the new family musical, The Bee-Man.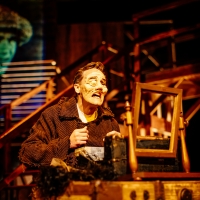 Photos: First Look at Danny Gardner in the World Premiere of A THOUSAND FACES: THE LON CHANEY MUSICAL
by Chloe Rabinowitz - Apr 22, 2022
The Encore Musical Theatre Company is presenting the world premiere of A Thousand Faces: The Lon Chaney Musical.
NUNSENSE II: THE SECOND COMING is Coming To The Millbrook Playhouse This Week
by Stephi Wild - Nov 10, 2021
The Board of Directors and Artistic Director, David Leidholdt,have announced Millbrook's next production of Nunsense II: The Second Coming by Danny Goggin on the Ryan Main Stage.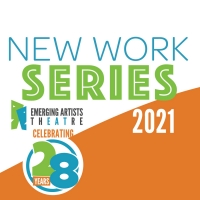 Emerging Artists Theatres New Work Series Returns To TADA Theater, October 4
by A.A. Cristi - Sep 23, 2021
Emerging Artists Theatre has announced the return of their biannual New Work Series which runs October 4 - 24, 2021 at TADA Theater in the Flatiron District.
Samantha Pauly, Daniel Quadrino, Jordan Donica & More to Take Part in D'Archangelis & Horneff Concert at The Green Room 42
by Chloe Rabinowitz - Sep 2, 2021
Amanda D'Archangelis and Sami Horneff will share songs from their repertoire, including Off Broadway's Single Rider, The Break, Coming Attraction, The Radium Girls: A Jaw-Dropping New Musical (in collaboration with co-lyricist Lisa Mongillo), and more.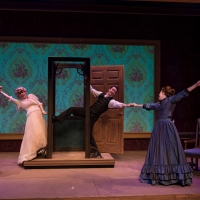 BWW Review: A GENTLEMAN'S GUIDE TO LOVE AND MURDER at The Public Theater Of San Antonio
by Ashley Corbaley - Feb 1, 2020
The 2014 Tony Award-Winning comedic musical, A GENTLEMAN'S GUIDE TO LOVE AND MURDER makes its San Antonio production debut at the Public Theater. Set in London in the early 1900's, Monty discovers he is the distant heir to a family fortune. Being eighth in line makes Monty's shot at the money seem pretty slim, so he decides to take matters into his own hands using the most inventive and hilarious of means of course! With book and lyrics by Robert L. Freedman, music and lyrics by Steven Lutvak, and based on a novel by Roy Horniman, A GENTLEMAN'S GUIDE TO LOVE AND MURDER  at the Public Theater is pure comic gold.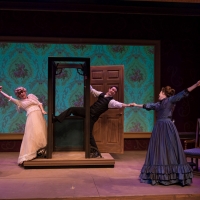 A GENTLEMAN'S GUIDE TO LOVE AND MURDER Comes to The Public Theater Of San Antonio
by Stephi Wild - Jan 28, 2020
A distant heir to a family fortune, Monty sets out to speed up the line of succession by using a great deal of charm... and a dash of murdera?? while falling in love! Non-stop laughs will see the doomed heirs meet their end in the most creative and side-splitting ways.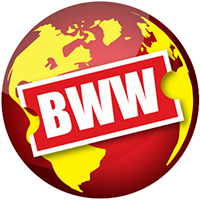 Our Table: A New Musical, Broadway Is 850 Strong, Max Sheldon, And More Come to Feinstein's/54 Below This Week
by A.A. Cristi - Jan 17, 2019
Next week, FEINSTEIN'S/54 BELOW, Broadway's Supper Club & Private Event Destination, presents some of the brightest stars from Broadway, cabaret, jazz, and beyond. To purchase tickets or for more information, visit www.54Below.com/Feinsteins or call (646) 476-3551.
Photo Flash: THE EVOLUTION OF MANN Celebrates Opening Night At The Cell
by Julie Musbach - Oct 9, 2018
The Evolution of Mann celebrated its opening night last Thursday October 4th at the cell (338 West 23rd Street).  The show began performances on September 25 and will continue performances through October 27.

Casting Announced for SINGLE RIDER, A New Musical
by BWW News Desk - May 11, 2018
Single Rider, a new musical by Amanda D'Archangelis and Sami Horneff, premiers Off-Broadway at The Players Theatre this May!