Latest News on Marshall Heyman
Marshall Heyman News
Baltimore Center Stage Announces 2022/23 Season Featuring the Regional Premiere of AIN'T NO MO' & More
by Chloe Rabinowitz - Jun 1, 2022
Baltimore Center Stage has announced the complete 2022/23 Season, celebrating BCS's 60th Anniversary. The season will feature artists such as Thornton Wilder, Stevie Walker-Webb, Jordan E. Cooper, Lili-Anne Brown, Nia Vardalos, Stori Ayers, Pedro Calderón de la Barca, María Irene Fornés and more.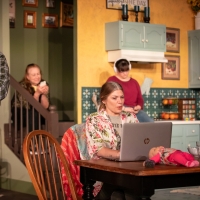 BWW Review: TINY BEAUTIFUL THINGS at Tallgrass Theatre Company
by DC Felton - May 10, 2022
Some of the best moments are when a small decision significantly impacts our lives. One of the great parts of being in theatre is how it can tap into those small decisions and deliver a show that can touch on the impact of those decisions. Tallgrass Theatre Company's production of 'Tiny Beautiful Things' touches on how what seems like a small or insignificant moment can make a lasting impact on the people around us and ourselves. This production is based on the book by Chery Strayed and adapted for the stage by Nia Vardalos. The original production at the famous Public Theatre in New York was co-conceived by Marshall Heyman, Thomas Kail, and Nia Vardalos.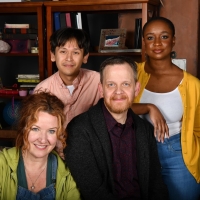 BWW Review: Actors Bridge Ensemble Returns With Gloriously Heartfelt TINY BEAUTIFUL THINGS
by Jeffrey Ellis - Apr 10, 2022
After two years in real time – which seems like more than two decades in these weird pandemic times in which we've been living most recently – Nashville's critically and audience-acclaimed theater company Actors Bridge Ensemble is back in the business of producing live theater. And may we say, on behalf of the company's legions of fans: Thank you! Thank you! Thank you! You have been missed.
TINY BEAUTIFUL THINGS Begins Rehearsal at the Unicorn Theatre
by Stephi Wild - Feb 17, 2022
Rehearsals have begun at Unicorn Theatre for Tiny Beautiful Things, based on the book by Cheryl Strayed (Wild) and adapted for the stage by Nia Vardalos (My Big Fat Greek Wedding). Tiny Beautiful Things is directed by Sidonie Garrett and will feature a cast that includes Carla Noack, Darren Kennedy, Jackie Price, and Darrington Clark.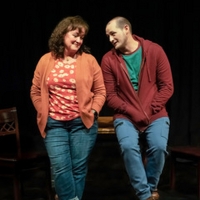 Sierra Stages to Present TINY BEAUTIFUL THINGS
by Marissa Tomeo - Feb 13, 2022
The Sierra Stages 2022 Season opens with the provocative, funny and ultimately uplifting play Tiny Beautiful Things. It is set to play for four weekends from March 4 – 26 at the historic Nevada Theatre in Nevada City. Tiny Beautiful Things is directed by Sands Hall and features Nevada County actors John Gardiner, Lois Masten, Tracie Nickle and Trevor Wade. Scenic design is by Pamela Hodges, lighting design is by Les Solomon, and costume design is by Paulette Sand-Gilbert. 
Trinity Rep Announces Casting For 2021-22 Season
by A.A. Cristi - Oct 5, 2021
The Tony Award-winning Trinity Repertory Company announces its casting for its 58th season, along with the sale of single-show tickets.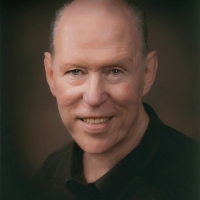 Casting Announced For A CHRISTMAS CAROL at Trinity Rep
by A.A. Cristi - Aug 31, 2021
Trinity Repertory Company has announced the full adult cast for their production of A Christmas Carol. The show marks the 45th consecutive year that the organization has produced a new version of the holiday classic, which is reimagined anew by the company every year.
Trinity Rep, Other Rhode Island Performance Venues and Organizations to Require Audience Vaccinations, Masks
by A.A. Cristi - Aug 25, 2021
Trinity Repertory Company and eight other Rhode Island performance venues and organizations have formed a partnership to provide for the safety of their audiences, artists, staff, and volunteers, based on current scientific evidence and best practices around the country. 
Trinity Rep Adds Three New Company Members
by A.A. Cristi - Aug 24, 2021
Three new artists will join Trinity Repertory Company's resident company in the 2021-22 Season. Tatyana-Marie Carlo, Rachel Christopher, and Taavon Gamble have each worked with Trinity Rep for many years and will take on a more active role with the organization by joining the company. They will contribute as actors, directors, choreographers, and educators. 
TINY BEAUTIFUL THINGS Will Be Performed by Chester Theatre Company This Month
by Stephi Wild - Aug 12, 2021
The original production, co-conceived by Marshall Heyman, Thomas Kail, and Vardalos, premiered in 2016 at The Public Theater and starred Vardalos in the leading role. It was directed by Kail, known to many theatregoers as the director of the hit musical Hamilton.
Marshall Heyman Videos

Theater Talk: Nia Vardalos & Marshall Heyman Talk TINY BEAUTIFUL THINGS
by Theater Talk - Nov 20, 2017
'Tiny Beautiful Things' writer/actor Nia Vardalos and co-conceiver Marshall Heyman discuss their theatrical adaptation of Cheryl Strayed's bestselling book, with co-hosts Susan Haskins and Tony-winning playwright Warren Leight. Next, Scott Alan Evans, executive artistic director of The Actors Company Theatre (TACT), Trustee at The No l Coward Foundation Geoffrey Johnson, and actress Kristine Nielsen discuss the never-produced No l Coward play 'Salute to the Brave,' with co-hosts Susan Haskins and Donna Hanover.