Latest News on Maestro Thomas
Maestro Thomas News
South Bend Symphony Orchestra to Welcome Kayhan Kalhor in March
by Chloe Rabinowitz - Feb 6, 2023
The South Bend Symphony Orchestra will welcome internationally acclaimed virtuoso Kayhan Kalhor at 7:30 p.m. on Saturday, March 4, at the Morris Performing Arts Center for Kalhor + Brahms.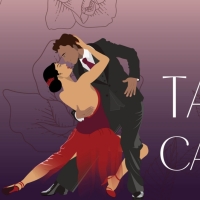 South Bend Symphony Orchestra to Present TANGO CALIENTE in February
by Chloe Rabinowitz - Jan 11, 2023
The South Bend Symphony Orchestra will  welcome a sizzling tango troupe at Tango Caliente! on February 11 at the Morris Performing Arts Center.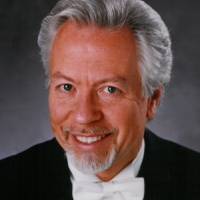 Vallejo Center for the Arts to Present TCHAIKOVSKY'S STAR CROSSED LOVERS in January
by Blair Ingenthron - Dec 4, 2022
The Vallejo Center for the Arts will present a unique musical offering, Tchaikovsky's Star-Crossed Lovers, at the historic Empress Theatre in Vallejo on Saturday, January 14 at 7:30 p.m.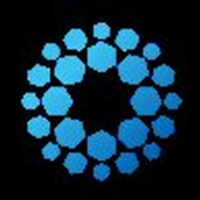 Minnesota Orchestra Announces New Contract Agreement With Musicians
by Stephi Wild - Sep 23, 2022
The Minnesota Orchestra's governing body and its musicians have approved a new four-year collective bargaining agreement (CBA), effective immediately and extending through August 31, 2026. The agreement was separately ratified by both the Board of Directors and the musicians, who are members of the Twin Cities Musicians' Union (Local 30-73).
Sarasota Orchestra Presents March Concerts with Passion, Lyricism and a Little Suspense
by A.A. Cristi - Feb 14, 2022
Sarasota Orchestra's March concerts include a star-studded line-up of Broadway soloists on its second Pops program, an alluring Masterworks program featuring works that embody the "sound" of America and a unique, mystery-themed Great Escapes performance that takes listeners on a suspenseful journey. 
The NSO to Present Four Classical Programs in March
by Chloe Rabinowitz - Feb 11, 2022
The National Symphony Orchestra will continue its Classical series this March with four subscription concert programs at the Kennedy Center Concert Hall, including a two-week residency with conductor, composer, and 2019 Kennedy Center Honoree Michael Tilson Thomas.
BWW Review: CHICAGO at Music Theatre Wichita, A Dazzling Production
by Craig Richardson - Jul 30, 2019
'Welcome. Ladies and Gentlemen, you are about to see a story of murder, greed, corruption, violence, exploitation, adultery and treachery-all those things we all hold near and dear to our hearts. Thank you.'
Photo Flash: First Look at Clyde Alves, Julie Eicher, Ben Fankhauser, and More in AN AMERICAN IN PARIS in Wichita
by Stephi Wild - Jul 6, 2019
Music Theatre Wichita has continued its 2019 Season with a colorfully re-imagined production of the 2015 Broadway success An American in Paris. With direction and all-new choreography by Jeffry Denman, the large cast is headed by Clyde Alves (On the Town, Nice Work if You Can Get It), Julie Eicher (Miss Saigon and Phantom National Tours), Ben Fankhauser (Newsies, Beautiful), Rachel Rhodes-Devey (South Pacific National Tour), and Johnny Stellard (Anastasia, Evita).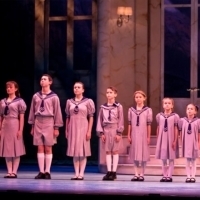 BWW Review: THE SOUND OF MUSIC at Music Theatre Wichita, A thought-provoking musical still poignant to our times
by Craig Richardson - Jun 13, 2019
Opening Night. There's nothing like it in the world. Jitters can occur. Mistakes could happen. One hopes everything comes together and the rehearsal time and hard work has paid off. Luckily, for Music Theatre Wichita's producing artistic director Wayne Bryan, opening night was nothing short of absolute shear success for his season opener "The Sound of Music." Music Theatre Wichita is in its 48th year.
American Classical Orchestra Opens Lincoln Center Season With All-Mozart Program
by A.A. Cristi - Aug 14, 2018
American Classical Orchestra (ACO) kicks off its 2018-19 season on Wednesday, September 26, 2018 at 8:00pm in Alice Tully Hall at Lincoln Center with Mozart Serenade, a concert of festive music by Mozart. ACO is joined by acclaimed period violinist Krista Bennion Feeney in Mozart's Haffner Serenade and will use contrabasses instead of cellos as is indicated in the original score, creating a refreshingly transparent sound. Pianist Christian De Luca, a virtuosic Juilliard historical performance program graduate, makes his Lincoln Center debut on fortepiano in Mozart's Piano Concerto No. 21 in C Major, a work popularized in the Swedish film Elvira Madigan. The 2018-2019 season marks the orchestra's 34th year of presenting historically accurate, engaging, and educational concerts, led by Artistic Director and Founder Thomas Crawford.