Latest News on Lionel Hampton
Stage Credits
  [Broadway]
Concert [Broadway], 1975
Performer
Stage
Performances
  [Broadway]
Concert [Broadway], 1975
Performer
Lionel Hampton News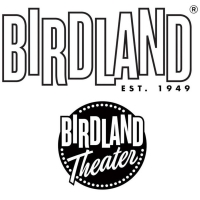 What's Coming Up At Birdland: Jazz Programming May 17 - May 29
by A.A. Cristi - May 13, 2022
Get full details for Jazz programming coming up at Birdland Jazz Club and Birdland Theater, May 17 - May 29: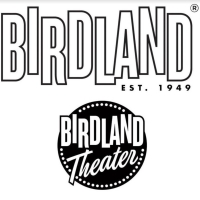 BIRDLAND Announces Programming Through May 22nd
by Marissa Tomeo - May 7, 2022
Below, you'll find details on all jazz programming at Birdland Jazz Club and Birdland Theater running May 9 - May 22. Artists appearing at Birdland Jazz Club include Bill Charlap Trio and Solo, NYC All-City Latin Ensemble and the Fat Cats, Eliane Elias, and George Gee Orchestra. 
Ted Nash to Present COLTRANE MEETS HARTMAN at Chelsea Table + Stage
by Chloe Rabinowitz - Apr 29, 2022
CHELSEA TABLE + STAGE – New York's newest hotspot for intimate dining and extraordinary music – will present Grammy Award-winning musician and composer Ted Nash in "Coltrane Meets Hartman" on Wednesday, June 15 at 7:00 PM.
Grammy Winner James Taylor Announced as Speaker at New England Conservatory 151st Commencement
by Chloe Rabinowitz - Apr 28, 2022
New England Conservatory President Andrea Kalyn and the Board of Trustees announced multiple Grammy Award-winning singer-songwriter James Taylor as the commencement speaker and honorary degree recipient at the Conservatory's 151st annual commencement exercises, which will be held in-person on Sunday, May 22, 2022 at 2:00 p.m.
The Philly POPS Presents 'S WONDERFUL! 'S GERSHWIN!
by A.A. Cristi - Apr 11, 2022
Fan-favorite guest conductor Byron Stripling returns to the POPS with a 's marvelous star-studded array of guest vocalists and musicians, celebrating beloved American music legend George Gershwin in 'S Wonderful 'S Gershwin, May 13–15 at the Kimmel Cultural Campus.
Jack Kleinsinger's Highlights In Jazz to Stage THE RETURN OF THE JAM SESSION
by Marissa Tomeo - Apr 11, 2022
You won't want to miss the Jack Skleinsinger's dynamic final Highlights in Jazz concert for 2022, when today's top jazz players take to the BMCC Tribeca Performing Arts Center stage to celebrate the Return of the Jam Session. The 49th season final is is set for May 12. It features Peter and Will Anderson on saxophones, flutes and clarinets; trombonist Wycliffe Gordon, pianist Ted Rosenthal, drummer Victor Lewis, trumpeter Brian Lynch and guitarist James Chirillo, playing together for the very first time.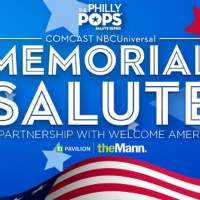 The Philly POPS and Comcast NBCUniversal Present MEMORIAL SALUTE Sixth Annual Free Public Memorial Day Concert
by A.A. Cristi - Apr 5, 2022
The Philly POPS announced today that the 2022 kick-off of its popular Salute Series, Comcast NBCUniversal Memorial Salute, will take the stage on May 27, 2022 at 7 p.m at the Mann Center for the Performing Arts. Registration for military, veteran, police, firefighter, first responder, and frontline worker communities and their families will be available soon through affiliated bases and organizations. Free tickets are now available to the public.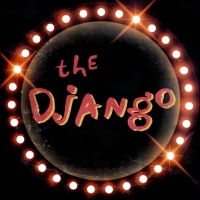 The Django Announces May Schedule Featuring 'Next Gen Series' of Emerging Artists
by Chloe Rabinowitz - Apr 4, 2022
THE DJANGO, downtown Manhattan's premier jazz club, is celebrating the next generation of jazz with a special concert series this month. During the month of May, The Django welcomes rising stars as part of its new Next Gen Series.
Jazz Day Celebrations At NJPAC to Feature Mayor Baraka, 100+ Student Musicians and More
by A.A. Cristi - Mar 28, 2022
The New Jersey Performing Arts Center has announced a free musical celebration in honor of International Jazz Day 4/30 featuring performances by 100+ young New Jersey musicians with special guest Newark Mayor Ras Baraka. 
Birdland Announces April 2022 Schedule
by Chloe Rabinowitz - Mar 23, 2022
Birdland Jazz Club and Birdland Theater are open this April with a full slate of nightly performances! 
Lionel Hampton Frequently Asked Questions
How many Broadway shows has Lionel Hampton been in?
Lionel Hampton has appeared on Broadway in 1 shows.
How many West End shows has Lionel Hampton been in?
Lionel Hampton has not appeared in the West End