JazzMN Orchestra to Return To Chanhassen Dinner Theatres
Tickets are on sale now.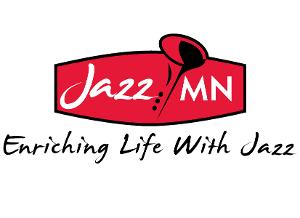 JazzMN has performed to sold-out audiences across the Twin Cities and will welcome jazz lovers and novices alike to their 2023 3-concert series at Chanhassen Dinner Theatres (CDT). The acclaimed JazzMN Orchestra will present three stellar offerings for jazz lovers. Comprised of the top jazz musicians in the metro area, JazzMN Orchestra is the Twin Cities' premier professional jazz ensemble featuring world-class guest artists in their concerts and provides educational programs to schools and colleges throughout the region. Andrew Walesch serves as JazzMN Artistic Director and Pete Whitman is the Music Director. Walesch stated, "We are so fortunate to have access to this premier ensemble, which adds to the high caliber of music and cultural offerings that people have access to in the Twin Cities."
2023 Concerts Include:
JazzMN Celebrates Louis Armstrong and the Sounds of New Orleans
with special guest artist Byron Stripling
Monday, April 17

You won't want to miss this exciting and heartfelt tribute to Louis Armstrong. Byron Stripling's engaging rapport, jazzy vocals and virtuosic trumpet capture the essence and charm of the jazz icon: Satchmo.
Stripling first made his mark as lead trumpet and soloist with the Count Basie Orchestra under the direction of Thad Jones and Frank Foster. He has been a regular with the Lincoln Center Jazz Orchestra, the Carnegie Hall Jazz Band, and the GRP All Star Big Band.He has also played and recorded with jazz luminaries such as Dizzy Gillespie, Woody Herman, Dave Brubeck, Lionel Hampton, Clark Terry, Louis Bellson, and Buck Clayton.

Since his Carnegie Hall debut, Stripling has become a much-in-demand guest soloist with orchestras across the country. He has been a featured soloist at the Hollywood Bowl and on a PBS special with conductors John Williams and Keith Lockhart.

Stripling currently serves as artistic director and conductor of the highly-acclaimed Columbus Jazz Orchestra.
JazzMN Orchestra in Concert with Grammy Award-Winning Trumpet Legend, Randy Brecker
Monday evening, October 2

JazzMN is excited to collaborate once again with trumpeter and composer Randy Brecker, who has helped shape the sound of jazz, R&B and rock for more than four decades. His trumpet and flugelhorn performances have graced hundreds of albums by a wide range of artists from James Taylor, Bruce Springsteen and Parliament/Funkadelic to Frank Sinatra, Steely Dan, and Frank Zappa. Born in 1945 to a musical family, Randy's talent was nurtured from an early age. He attended Indiana University studying with Bill Adam, David Baker and Jerry Coker and later moved to New Your where he landed gigs with prominent bands including Clark Terry's Big Bad Band, the Duke Pearson Big Band and the Thad Jones Mel Lewis Jazz Orchestra. In '67 he ventured into the jazz rock genre with the band, Blood, Sweat and Tears. In the early 70s he performed live with many prominent artists including Larry Coryell's Eleventh House, Stevie Wonder and Billy Cobham. By 1975, he and his brother Michael formed their own group, the 'Brecker Brothers Band.' A band of immeasurable impact, they recorded six albums on Arista garnering seven Grammy nominations. He later went on to receive numerous Grammy Awards. As a performer, composer and in-demand clinician, Brecker continues to influence and inspire young musicians around the world.
JazzMN Orchestra Presents: Swinging in the Season
Featuring Special Guest Vocalists
Monday, December 11

This holiday jazz event is always a favorite and always fills quickly! Take a welcome break from the stress of the season and swing in the holidays with the JazzMN Orchestra, who will perform a variety of holiday-themed music to put you in the spirit. Many of these beloved and spectacular holiday charts include arrangements by such legendary performers as Ella Fitzgerald, Stan Kenton, Claude Thornhill and Eartha Kitt. This concert is always a popular one as it brings joy and celebrates the holiday season. Additionally, you'll be warmly welcomed by a blazing fire and stunning array of festive holiday decorations at Chanhassen Dinner Theatres, your home for holiday entertainment this season.
JazzMN History
JazzMN was founded in 1998 as a 501(c)3 nonprofit. Since that time, JazzMN has followed its mission to promote, preserve, and perpetuate America's original art form, created from our melting pot of cultures. Following the model of the classical orchestra, JazzMN has performed at a high level of musicianship, featuring the best of local professional jazz musicians and world-class guest artists. Each season, JazzMN performs a broad range of jazz repertoire spanning classic and contemporary styles, including works in Swing, Fusion, R&B, Latin, Rock, and even Rap genres. This effort to program works from Classic to Contemporary ties with JazzMN's efforts to present jazz as an American art form that crosses age and race barriers.
Like the format of orchestras in the "big band" era, JazzMN concerts often feature band members as soloists, providing them with the opportunity to perform a wide variety of repertoire that highlights the fire, precision, and beauty of a jazz orchestra. Additionally, concerts often feature original compositions and arrangements by JazzMN musicians as well as by guest artists.
Over its two decades, JazzMN has presented more than 76 season concerts (3-4 per year), with dozens of additional performances, many of them free, at jazz and arts festivals around the metro area (i.e. Twin Cities Jazz Fest). JazzMN's guest artists have included highly esteemed performers from a wide variety of backgrounds including Wycliffe Gordon, Arturo Sandoval, Bob Mintzer, Nicholas Payton, Gordon Goodwin, Rob McConnell, Paquito D'Rivera, Phil Woods, James Moody, Dave Weckl, and Minnesota native Maria Schneider. Over the years, JazzMN Orchestra has performed at many prominent venues across the metro including the Ordway, Orchestra Hall, Ted Mann, Fitzgerald, State and Chanhassen Dinner theatres.
One of JazzMN's missions is educational outreach. Activities in this area have included the annual Winter Jazz Blast, clinics and master classes at area schools and colleges conducted by JazzMN musicians and guest artists, as well as performances by the full orchestra at school jazz festivals and events-often students' first exposure to a professional jazz orchestra. Outreach activities allow local school students opportunities to learn from and play alongside JazzMN musicians. Young musicians have been highly inspired by these experiences; some citing JazzMN's concerts as one of the things that most influenced their decisions to go into music as a career.
Tickets are on sale now for JazzMN's 2023 concert series on the Main Stage at Chanhassen Dinner Theatres. These events are very popular; and most generally sell out so reservations are highly recommended. Tickets may be purchased for the concert only ($44). To enjoy dinner, add $20. Dinner is at 5:30pm; concerts begin at 7:30pm. Call the box office at 952-934-1525 or order online at ChanhassenDT.com.