Latest News on Lesley Sharp
Stage Credits
  [West End]
Simon Stephens Adaptation, 2017
Irina Arkadina
Lesley Sharp News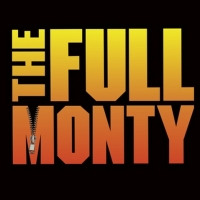 Disney+ Sets THE FULL MONTY Limited Series Revival
by Michael Major - Mar 29, 2022
The original cast of The Full Monty will reunite for a new limited series on Disney+. The series will star the original cast of the film, including Robert Carlyle, Tom Wilkinson, Mark Addy and Lesley Sharp. The new series will feature writing from the original film's screenwriter Simon Beaufoy. Andrew Chaplin and Catherine Morshead will direct.
VIDEO: Jodie Comer & Stephen Graham Star in Acorn TV's HELP Trailer
by Michael Major - Jan 10, 2022
In Help, young care worker Sarah (Jodie Comer, Killing Eve, Free Guy), forms an unlikely bond with nursing home resident Tony (Stephen Graham, The North Water, Line of Duty), living with young onset dementia. But when the Covid-19 pandemic hits, her character and their relationship are put to the test under horrifying circumstances.
The National Theatre Adds New Productions To Streaming Platform NT At Home
by Stephi Wild - Sep 10, 2021
Launching today, the Young Vic and Joshua Andrews' production of Tennessee Williams' timeless masterpiece A Streetcar Named Desire featuring Gillian Anderson as Blanche DuBois, Ben Foster as Stanley and Vanessa Kirby as Stella, the NT's recent production of Dylan Thomas' Under Milk Wood with Michael Sheen and Nadia Fall's verbatim play Home that explores homelessness in the UK featuring Michaela Coel.
BWW Review: PARADISE, National Theatre
by Gary Naylor - Aug 12, 2021
State of the nation stuff at the National Theatre.
Judi Dench, Amanda Seyfried, James Norton and More Join Charity Album INCIDENTAL: Music For The Stage
by Stephi Wild - Jul 19, 2021
To launch the project today, two singles from  the album are being released: Rachel Portman's prologue to A Tale of Two Cities featuring Judi Dench and White Lies' prologue to Cat on a Hot Tin Roof featuring Amanda Seyfried, both of which are available now!
The National Theatre Announces New Programming and Launches 'National Theatre Together' Campaign
by Stephi Wild - Jun 4, 2021
The National Theatre has today announced its programming until the start of next year with productions on all three South Bank stages as well as three major UK tours, two productions on Broadway, a return to cinemas, and a new feature film to be broadcast on television this autumn. In the week the theatre reopened for audiences again, six new productions were announced, and five productions halted by the pandemic were confirmed to return to the South Bank.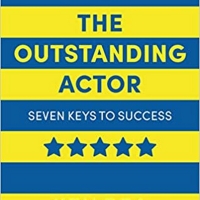 New Edition of Ken Rea's THE OUTSTANDING ACTOR: SEVEN KEYS TO SUCCESS Published - With Foreword by Lily James
by Chloe Rabinowitz - Feb 9, 2021
Ken Rea's bestselling book The Outstanding Actor: Seven Keys to Success is published in a new edition by Methuen Drama. This second edition incorporates up to date interviews with actors and creatives, a foreword by former student Lily James, and for the first time, Rea shares some of his key techniques with HD video recordings.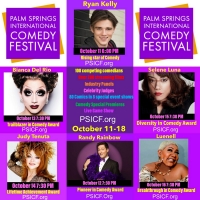 Palm Springs International Comedy Festival Launches Virtually
by Stephi Wild - Oct 6, 2020
Palm Springs International Comedy Festival launches on October 11 with over 200 streaming films, over 180 comedians, over 75 celebrities.
BWW Feature: The Best of Mike Leigh
by Jonathan Marshall - Apr 3, 2020
The theatre landscape has changed dramatically since the 1977 premier of Abigail's Party but Leigh remains as real, raw and relevant as ever before. At 77 the writer / director shows no signs of slowing down. After venturing into period pieces with Topsy-Turvey and Mr Turner, Leigh's most recent picture Peterloo is his most ambitious yet. We've put together a list of Leigh's top ten works.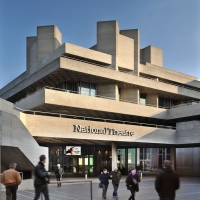 National Theatre Announces New Work For 2020 'Ä" 2021; Including Kristin Scott Thomas and More!
by Stephi Wild - Feb 19, 2020
The National Theatre today announces nine productions that will play on the South Bank in 2020-2021 alongside previously announced shows. These run alongside our international touring productions, three plays that will tour to multiple venues across the UK and a West End transfer. The NT also announces today that it will increase the quantity of low-price tickets on the South Bank by 25%, with 250,000 available across the year at £20 or less.
Lesley Sharp Frequently Asked Questions
How many Broadway shows has Lesley Sharp been in?
Lesley Sharp has not appeared on Broadway.
How many West End shows has Lesley Sharp been in?
Lesley Sharp has appeared on London's West End in 1 shows.
What was Lesley Sharp's first West End show?
Lesley Sharp's first West End show was The Seagull which opened in 2017