Latest News on Laila Robbins
Laila Robbins News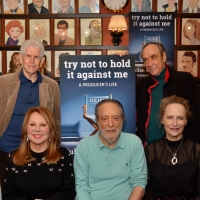 Photos: Go Inside the Book Release Julian Schlossberg's TRY NOT TO HOLD IT AGAINST ME: A PRODUCERS LIFE
by Genevieve Rafter Keddy - Feb 1, 2023
See photos from the book release of Julian Schlossberg's Try Not to Hold It Against Me: A Producer's Life!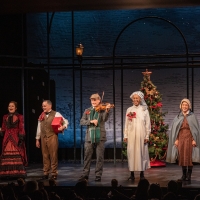 Photos: Go Inside Opening Night of A SHERLOCK CAROL at New World Stages
by Chloe Rabinowitz - Nov 29, 2022
See photos from opening night of A SHERLOCK CAROL at New World Stages, now in a limited holiday engagement through January 1, 2023.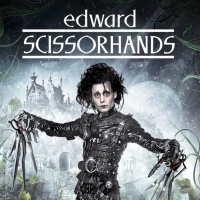 PLANES, TRAINS AND AUTOMOBILES and EDWARD SCISSORHANDS To Screen At Warner Theatre
by A.A. Cristi - Oct 28, 2022
Movies @ the Warner presents PLANES, TRAINS AND AUTOMOBILES, EDWARD SCISSORHANDS and more. Find out the full schedule and how to get tickets. .
Norm Lewis, Heidi Blickenstaff, Joshua Henry, and More Set For Eugene O'Neill Theatre Center's Monte Cristo Award Gala
by Stephi Wild - Mar 24, 2022
The evening will feature performances and remarks by Norm Lewis, Heidi Blickenstaff, Joshua Henry, Tom Kitt, Stephanie D'Abruzzo, Tyler Bunch, Scott Richards, Paulette Haupt, Ellie Ellsworth and others.  
Video: THE BOYS Unveils Final Trailer for Season 2
by Kaitlin Milligan - Aug 4, 2020
Amazon Prime Video has debuted the official trailer for the second season of THE BOYS.
Photo Coverage: Inside Opening Night of MAC BETH
by Walter McBride - May 20, 2019
Red Bull Theater presents Mac Beth, the second of its two Off-Broadway productions at the Lucille Lortel Theatre (121 Christopher Street between Bleecker & Hudson Streets).
WOMEN ON FIRE: SCORCHING THE DIVIDING LINES Returns for Second Installment Featuring Kathleen Chalfant, Maddie Corman, and More
by Julie Musbach - Sep 25, 2018
Royal Family Productions announces Women on Fire: Scorching the Dividing Lines. After a successful workshop in spring, Royal Family is bringing back the second installment of the Women on Fire series for 2 NIGHTS ONLY.
Photo Coverage: Benjamin Eakeley Returns to 54 Below
by Genevieve Rafter Keddy - Aug 15, 2018
Benjamin Eakeley brought Broadway Swinger, Vol. 2: All Of Me to Feinstein's/54 Below last night!
Photo Coverage: Leslie Kritzer Brings HALF JEW, ALL GUILT to Mr. Finn's Cabaret
by Stephen Sorokoff - Jul 9, 2018
William Finn was in the house to introduce Comedian, Actress, Writer, and Broadway star Leslie Kritzer to the audience in Mr. Finn's Cabaret last night. The Berkshires answer to Feinstien's/54 Below and Birdland is housed below Barrington Stage Co's St. Germain Stage and has some of the most consummate Broadway and Cabaret stars on it's intimate stage this season. Charles Bush and Marilyn Maye are on the schedule this summer as well as Melissa Manchester on the Mainstage.

Photo Coverage: Barrington Stage Co. Celebrates Opening Night of THE CAKE
by Stephen Sorokoff - Jun 25, 2018
To pun the title of the current hit show on the Boyd/Quinson Main Stage, Debra Jo Rupp is an esteemed member of 'The Royal Family of Barrington Stage Company' inasmuch she is a BSC Associate Artist. She is brilliant in The Cake!