MPAC Welcomes BoatHouse Row, A Ray Charles Tribute, And More This February
There are plenty of opportunities to go out and enjoy the arts this winter at MPAC .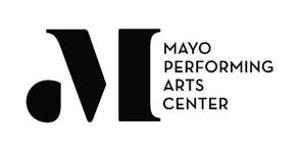 February features terrific events at Mayo Performing Arts Center. From the death-defying acrobatics of Cirque Zuma Zuma to the blues of the legendary Keb' Mo', the comedy of Paula Poundstone to a celebration of Ray Charles, there are plenty of opportunities to go out and enjoy the arts this winter at MPAC .
Tickets for all events are available at www.MayoArts.Org or by calling the box office at 973-539-8008.
Please note that MPAC's schedule is subject to change.
Pinkalicious
Sunday, February 5, 2023 at 1:30 pm and 4:30 pm (Sensory Friendly)
A girl finds herself in a colorful predicament after her indulgence in too many pink cupcakes causes a severe case of Pinkititis that turns her pink from head to toe! Ages 4-12
$12-$15
Boat House Row: The Yacht Rock Experience
Friday, February 10, 2023 at 8 pm
The smooth yacht rock sounds of Boat House Row will make a cold winter night feel like a warm summer evening as you enjoy the best of 70s and 80s soft rock, featuring the music of Hall & Oates, Kenny Loggins, Steely Dan, Michael McDonald, Christopher Cross, Toto and other favorites.
$29-$49
Cirque Zuma Zuma
Saturday, February 11, 2023 at 3 pm and 7:30 pm
As seen on America's Got Talent! This African-style Cirque du Soleil pushes the envelope of human possibility with astonishing and unbelievable human feats of balance, agility and flexibility, all set to African music, drumming and dance. Cirque Zuma Zuma is an exuberant and highly entertaining showcase of the African culture for people young and old.
$19-$39
Lviv National Philharmonic Orchestra of Ukraine
Thursday, February 16, 2023 at 7:30 pm
Theodore Kuchar, Conductor
The National Symphony Orchestra of Ukraine was established in Lviv in 1902, a city known as one of the great cultural centers of eastern Europe, where music has always occupied the center and spirit of its existence.
Program:
1. Yevhen Stankovych Chamber Symphony No. 3 for Flute and String Orchestra
2. Grieg Piano Concerto in A minor, Op. 16
3. Beethoven Symphony No. 7 in A major, Op. 92
$39-$69
Keb' Mo'
Friday, February 17, 2023 at 8 pm
With five GRAMMYs, 14 Blues Foundation Awards, and a groundbreaking career spanning nearly 50 years under his belt, Keb' Mo' stands as one of the most accomplished and respected artists working in contemporary roots music today. Keb' Mo's captivating new album, Good To Be, is a celebration of roots and resilience, of growth and gratitude, of hope and memory, drawing on country, soul, and blues to weave a heartwarming tapestry that transcends genres.
$39-$79
Paula Poundstone
Saturday, February 18, 2023 at 8 pm
Paula Poundstone is known for her smart, observational humor and a spontaneous wit that has become the stuff of legend. Paula can be heard weekly as the host of the comedy podcast, Nobody Listens to Paula Poundstone and as a regular panelist on NPR's comedy news quiz, Wait Wait...Don't Tell Me!
$29-$49
Ray on My Mind
Sunday, February 19, 2023 at 3 pm
Enjoy a high-energy celebration of the music and life of Ray Charles as performed by Kenny Brawner. Ray on My Mind includes his most popular hits such as 'What'd I Say," "I Got a Woman" and "Georgia on My Mind," interwoven with stories of his life, his many musical styles and more.
$29-$59
Friday, February 24, 2023 at 8 pm
Shawn Colvin, Marc Cohn and Sarah Jarosz come together onstage for a special evening. Grammy winner Shawn Colvin's songs like "Sunny Came Home" are slow-release works of craft and catharsis that become treasured, lifetime companions for their listeners. After winning a Grammy for his soulful ballad "Walking in Memphis," Marc Cohn solidified his place as one of this generation's most compelling singer-songwriters. Though just barely in her thirties, Texas native Sarah Jarosz has compiled a remarkable career, winning four Grammy Awards in both the Americana and folk categories.
$39-$89
Mayo Performing Arts Center, a 501(c)(3) nonprofit organization, presents a wide range of programs that entertain, enrich, and educate the diverse population of the region and enhance the economic vitality of Northern New Jersey. The 2022-2023 season is made possible, in part, by a grant the New Jersey State Council on the Arts/Department of State, a Partner Agency of the National Endowment for the Arts, as well as support received from the F.M. Kirby Foundation, The Blanche and Irving Laurie Foundation and numerous corporations, foundations and individuals. Mayo Performing Arts Center was named 2016 Outstanding Historic Theatre by the League of Historic American Theatres, and is ranked in the top 50 mid-sized performing arts centers by Pollstar Magazine.