Latest News on Julie Atlas Muz
Latest News on Julie Atlas Muz
Julie Atlas Muz Awards and Nominations
IT Awards - 2008 - Outstanding Choreography/Movement
Julie Atlas MuzThe Round of Pleasure
Julie Atlas Muz News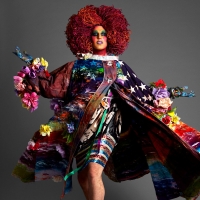 Museum Of Arts And Design To Present First Solo Exhibition Of Genre-Defying Artist Machine Dazzle
by A.A. Cristi - Jun 29, 2022
The Museum of Arts and Design (MAD) will present Queer Maximalism x Machine Dazzle, the first solo exhibition dedicated to the genre-defying artist Matthew Flower (US, b. 1972), better known as Machine Dazzle. A provocateur commanding an expanding repertoire of stagecraft, design, performance, and music, Machine Dazzle is a virtuoso practitioner of queer maximalism's aesthetic language of gay liberation.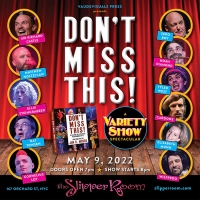 DON'T MISS THIS: A VARIETY SHOW SPECTACULAR is Coming to The Slipper Room
by Chloe Rabinowitz - Apr 18, 2022
In 'Don't Miss This: a Variety Show Spectacular,' eleven of New York's most dazzling variety artists will gather at The Slipper Room, 167 Orchard Street, Monday, May 9 for a variety show to celebrate publication of 'Don't Miss This: A Decade of Eccentric Performing Arts, 2010-2020,' a new, 284-page, hardcover photo book by Jim R. Moore.  
Tickets on Sale for Target Margin Theater's ONE NIGHT
by Chloe Rabinowitz - Mar 15, 2022
The multi-Obie Award-winning Target Margin Theater has announced that tickets are now on sale for One Night, a nine-hour theatrical event that concludes the company's five-year exploration of The One Thousand and One Nights, a collection of classic Silk Road stories. 
Chashama Gala 2021 is a Welcome Back to Arts and Times Square
by Leah Lane - Nov 22, 2021
As a Board member, I am thrilled that the Chashama Gala, Art Party, and the new Chashma-Rama events were in person this year. The parties stretched over two days at 6 hours each and over a thousand of New York's most forward-thinking landowners, corporate executives, arts professionals, and innovative creators strolled through the interactive installations and wandering performers. It was a celebration of the return of live events and Times Square.
Wilfredo Will Appear At Coney Island USA Next Week
by Stephi Wild - Aug 10, 2021
The season is a celebration of the revival of the most glorious and notorious of the 'girlie revues' in Coney Island history and features some of the very best of burlesque and variety performers from the New York scene, including The Maine Attraction, Fem Appeal, Gigi Bonbon, Pinkie Special, Bambi the Mermaid and Deity Delgado.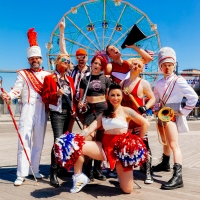 NY Burlesque Fest Presents SUMMER SIZZLER, August 21
by A.A. Cristi - Jul 20, 2021
The New York Burlesque Festival returns with a Summer Sizzler showcase, Saturday, August 21st at the new City Winery welcoming back the festival to the stage and to rev you up for our fall festivities! 
Coney Island USA to Present Virtual Spring Gala April 29
by A.A. Cristi - Apr 19, 2021
Coney Island USA has announced its Spring 2021 fundraiser, in partnership with musician Jesse Malin and his East Village club The Bowery Electric.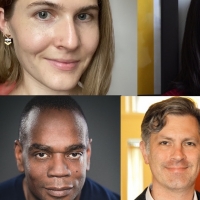 SEGAL TALKS Week 24 Presents Bryn Herdrich, Jeesun Choi and More
by Chloe Rabinowitz - Oct 29, 2020
Segal Talks has announced details for week 24 featuring BRYN HERDICH & JEESUN CHOI (Penny Thoughts), Elevator Repair Service's JOHN COLLINS, GREIG SARGEANT & BEN WILLIAMS (Baldwin & Buckley at Cambridge) on Thursday, October 29, 2020, 12 noon EDT.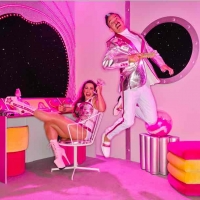 BurlesqueGalaxy.com Prepares For Blast Off!! 
by A.A. Cristi - Sep 15, 2020
BurlesqueGalaxy.com is a new venture created by burlesque and entertainment industry veterans to unite, support, and elevate the global burlesque community. The website will feature exclusive performance videos, industry news, interviews, classes, and a comprehensive global directory of all things burlesque including performers, venues, festivals, professional services, and more.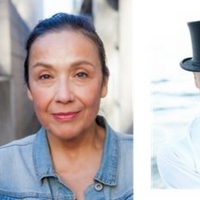 John Kelly, Jennifer Kidwell and Sheila Touse Announced as Mabou Mines 2020 RUTHIE Award Recipients
by Chloe Rabinowitz - May 11, 2020
Mabou Mines has  announced the expansion of the funding allowing the company to honor three artists with the 2020 RUTH MALECZECH AWARD. The awardees are JOHN KELLY, JENNIFER KIDWELL AND SHEILA TOUSEY.
Julie Atlas Muz Videos
STAGE TUBE: Promo - TAINTED CABARET, A Burlesque of Broadway
by Stage Tube - Jun 22, 2013
On Wednesday, June 26 at 8PM, Tainted Cabaret, 'A Burlesque of Broadway,' premieres at The Slipper Room. The show is a new monthly burlesque cabaret with a musical theater twist. Shaking up the burlesque and theater scene in NYC, Tainted Cabaret is the brainchild of Üla Überbusen and Teddy Turnaround, two actors turned burlesque performers, who created a show that brings together everything they love about Broadway camp and Lower East Side sleaze in a glorious display of nudity and laughter. Click below to watch a promo for the show!
Julie Atlas Muz Frequently Asked Questions
What awards has Julie Atlas Muz been nominated for?
Outstanding Choreography/Movement (IT Awards) for The Round of Pleasure .