Latest News on Jonathan Lewis
Stage Credits
Productions
[West End, 2018]
Director
Writing
Playwright
Author
Jonathan Lewis News
Review: SIBELIUS SYMPHONY NO. 5 at Charlotte Symphony
by Perry Tannenbaum - Feb 5, 2023
A worthy candidate for CSO's vacant musical directorship, Vinay Parameswaran brings a winsome personality and an eclectic modern program to the Knight Theater podium for his Charlotte debut.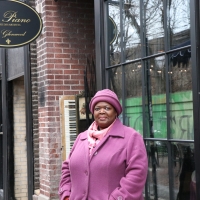 Season 3 of CABARET BEAT to Launch in January
by Chloe Rabinowitz - Dec 16, 2022
Season 3 of the online series Cabaret Beat – Music & Conversation will launch on January 8, 2023, with six episodes being released through March 12, 2023.  The show combines one-on-one interviews with video and a live performance by members of the Chicago Cabaret Professionals.
SongShop Live Presents THINGS CHANGE, December 11
by A.A. Cristi - Dec 1, 2022
SongShop Live presents Things Change,. exploring in song the many ways change can be good or bad, naughty or nice. When 'Everything Must Change' in this 'Crazy World', we offer Rodgers & Hart wit, Kurt Weill character, queens and pirates, elves and jingle bells (but not the carol), jazzy possibilities and endings, shifting seasons, soul-searching songs from our own Valentino, wishful thinking and resolve.
Chicago Cabaret Professionals Host Annual Holiday Cabaret And Fundraiser
by A.A. Cristi - Nov 15, 2022
Merry Measures, the annual cabaret holiday fundraiser series hosted by Chicago Cabaret Professionals, will be held on Monday, December 5th and Tuesday December 6th at Davenport's Piano Bar and Cabaret in Chicago. This year, 28 cabaret artists will take the stage, showcasing the diversity and unique talents within the local cabaret community.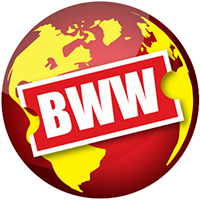 Riverside Studios Announces Full Line Up Of Brand New Bitesize Festival
by Stephi Wild - Jan 13, 2022
Riverside Studios announces the full line up of specially curated brand-new theatre initiative Bitesize Festival. To kick off the year, Riverside's Bitesize Festival showcases work from fresh new talent and award-winning performers.
Photos: Jim Caruso's Cast Party Continues To Dazzle
by Stephi Wild - Dec 27, 2021
You can't say Jim Caruso's Cast Party hasn't had staying power!  Every Monday night for the past eighteen years, musical talent has been celebrated on the Birdland stage.  Superstars, up-and-comers, Broadway legends, jazzers and cabaret divas have all been in the spotlight and taken a turn at the grand piano. 
Connor Chamber Series To Be Presented Virtually
by Stephi Wild - Feb 2, 2021
Central Piedmont Arts is pleased to present virtually the Connor Chamber Series on Feb. 14.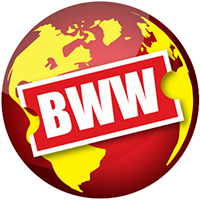 MISS BENNET Ushers In The Christmas Season At The Citadel
by Stephi Wild - Nov 2, 2018
In an imagined sequel to Jane Austen's beloved Pride and Prejudice, the characters celebrate the Christmas season in Miss Bennet: Christmas at Pemberley. Focusing on the often-overlooked Bennet sister, Mary, Miss Bennet is a romantic comedy that will appeal to Austen fans, as well as those who appreciate an underdog. When Mary comes to Pemberley to spend Christmas with her sisters, she finds herself entangled in a potential romance with Mr. Darcy's awkward cousin, Arthur de Bourgh.

Kevin Hart's NIGHT SCHOOL to Make New York Premiere at Urbanworld Film Festival
by BWW News Desk - Sep 19, 2018
The 22nd Annual Urbanworld Film Festival (www.urbanworld.org), presented by AT&T's The Humanity of Connection along with founding partner HBO, presented its 2018 festival slate today. The slate of 69 official selections and 7 spotlight selections represent inclusion beyond ethnicity. The annual showcase of diverse culture and sensibility will be experienced in Manhattan September 19-23, 2018 at AMC Empire 25 on 234 West 42nd Street.
SOLDIER ON To Open At The Other Palace
by Stephi Wild - Sep 11, 2018
This autumn, after a sell-out London season and national tour earlier this year, Jonathan Lewis' play, 'Soldier On', arrives for a five week run at The Other Palace Theatre to coincide with the 100th anniversary of the end of WW1.
Jonathan Lewis Frequently Asked Questions
How many shows has Jonathan Lewis written?
Jonathan Lewis has written 2 shows including Our Boys (Playwright), Soldier On (Author).