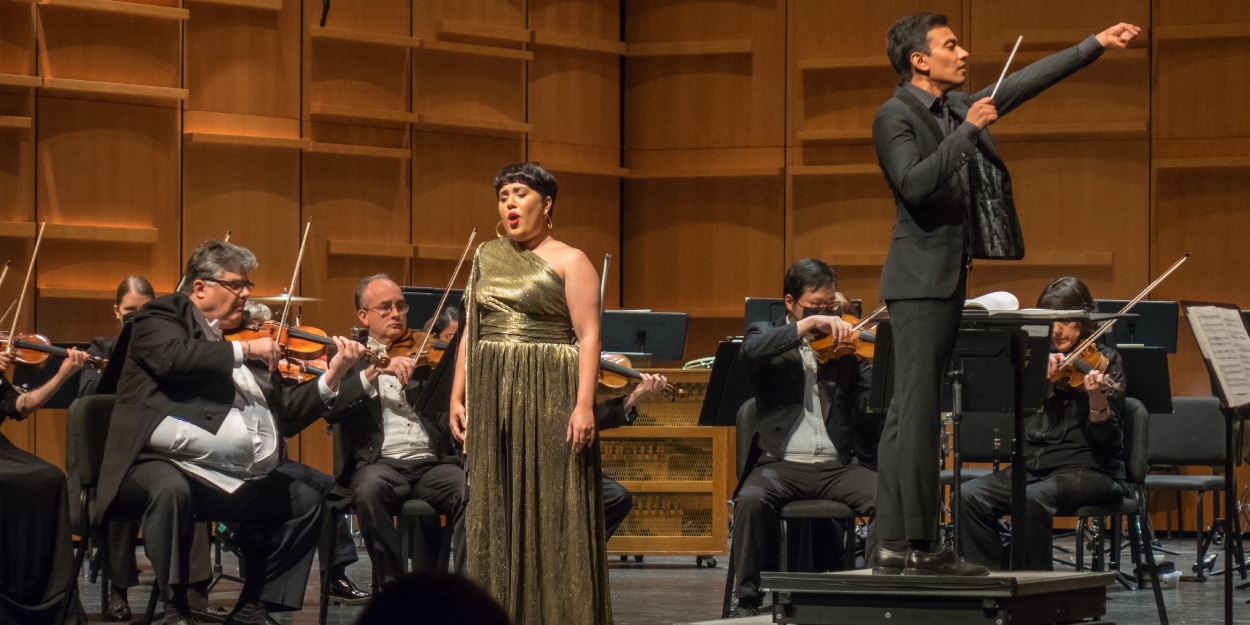 Review: SIBELIUS SYMPHONY NO. 5 at Charlotte Symphony
Parameswaran delights with an eclectic mix of moderns.
Maybe subscribers to Charlotte Symphony's Classical Series aren't as invested in choosing a successor to music director Christopher Warren-Green as I had presumed, or maybe the weather was too darn wintry for the wusses. Whatever the cause, the audience that came to see guest conductor Vinay Parameswaran perform a program that included music by Gabriella Smith, Benjamin Britten, and Jean Sibelius - while launching CSO's celebration of Black History Month with a fine example of William Grant Still's artistry - didn't come close to filling Knight Theater to capacity.
Nor could anyone who looked over the stalwarts who braved the Arctic cold have called us diverse.
Could be that we're complacent, self-satisfied, and spoiled. After hosting a musician as renowned and prestigious as Warren-Green for a decade, we may have forgotten that the candidates parading before us, seeking to impress in order to land a job offer, might just need to be sufficiently impressed by us to accept.
So it was interesting to watch how Parameswaran reacted when he looked out at the Knight Theater crowd, pocked with empty seats, and met us for the first time in his Charlotte debut. A rather sober look on his face abruptly turned to shock, surprise, and gladness as he heard our outsized enthusiasm.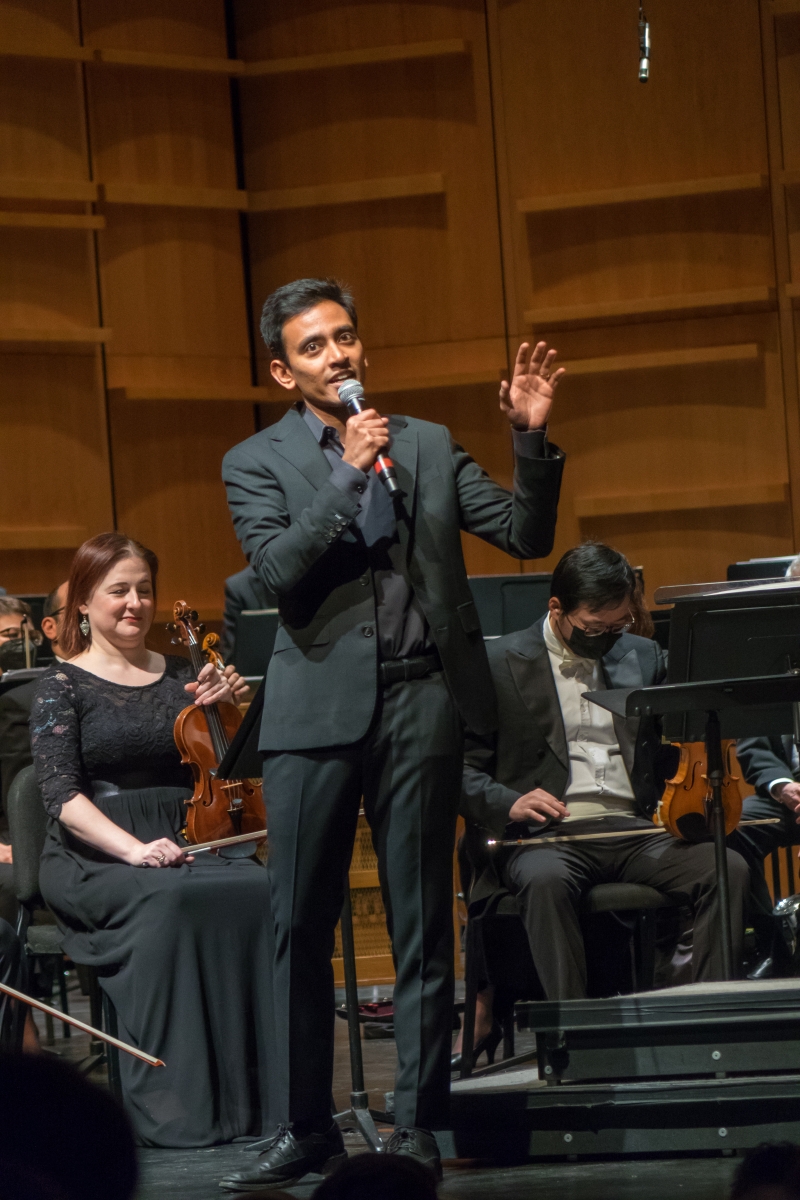 He was rather charming, then, when he picked up the mic at the podium and described Smith's piece, Field Guide, along with the works that followed. Any misgivings that concertgoers who stayed away could have harbored about Parameswaran's foreign-sounding name were instantly dispelled by the ease with which he spoke and the ease with which we understood - even if it was more than a little outré for him to describe Arthur Rimbaud's Les Illuminations, the text for Britten's song cycle, as "nonsensical." I could hardly believe my ears.
Fortunately, the boldness of the San Francisco Bay Area native didn't end there. He and the orchestra dug into Field Guide with gusto. Or tapped in, for the lower string players tattooed a sustained ostinato at the beginning of this pictorial voyage, delivering the sounds of insects, birds, animals, and swirling waters that Smith had recorded in the field and given new orchestral color. Cacophony was deftly mixed with the woodland stealth, and a look at the digital program booklet confirmed, in stray passages reminiscent of Debussy's La Mer, that Smith had also taken her recording equipment to the ocean and under the sea.
Surreal, visionary, and hallucinatory though they might be, Rimbaud's landmark prose poems are neither indecipherable nor dated. Canadian soprano Alexandra Smither, also making her Queen City debut, was evidently eager to share the wonder and variety of Britten's settings, though she seemed as taken aback and gratified by our lusty greeting as Parameswaran had been. To fully savor the rightness of the music and the subtly crafted lucidity of Britten's discreetly edited text, you'll want to download the digital program booklet (via QR code) and follow along on your smartphone.
They do ask that you turn down the brightness of your screen as you're reading the English translations of the French. Savor the irony as you reduce the illumination for Les Illuminations.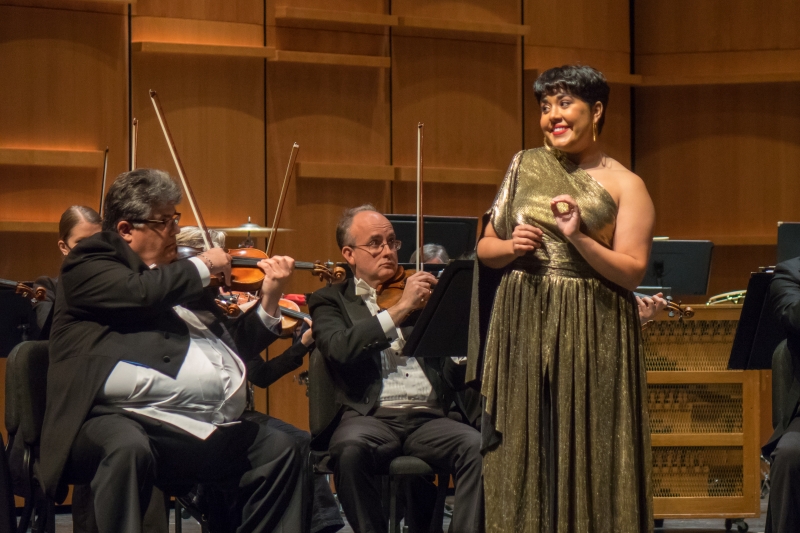 Our CSO thinned out during the transition from Smith to Britten, for the song cycle was written for strings and voice - with its intimacy compounded when concertmaster Calin Lupanu and principal cellist Jonathan Lewis played solos. Taking for a refrain a line of Rimbaud's "Parade," which concludes with "I alone have the key to this savage parade," Britten turns his entire cycle into a savage parade - or as Duke University professor Wallace Fowlie translated it, "this wild circus."
"Parade" doesn't actually occur until the penultimate song in the 10-part suite, and both Smither and Parameswaran fully savored its climactic orchestral exuberance, appropriately rendered in marching tempo. Unlike Rimbaud's masterpiece, which ends by scaling to a blasphemous pinnacle in "Genie," Britten goes from "Parade" to a devastatingly subdued "Départ" (Departure), perhaps expressing empathy for the tragic gay poet. The effect was more powerful because Smither and the CSO had partnered in mostly uptempo songs until then. Excitement had been fairly intense from the beginning of "Fanfare," when tremolos from the lower strings flowed into the first vocal scoring of Britten's surreal refrain, taken by Smither at an infectious poco presto tempo with all her characterful ebullience.
Okay, so I'll confess that I had slept as soundly as anybody on William Grant Still until Parameswaran brought him brashly to us. We're catching up with him comfortably ahead of the centennial of Still's ascension to the title of "Dean of African American Composers," when he was the first black composer to have his work performed by the New York Philharmonic in 1930. The Naxos label and Apple Music are fairly woke to Still, woker than my first Spotify searches could confirm, though I found the same recording of Poem for Orchestra - by the renowned Fort Smith Symphony - at both streaming services.
With a helter-skelter cacophonous opening, Symphony and Parameswaran were far bolder and more modern than their Fort Smith counterparts as the full ensemble returned after intermission. Even when the CSO settled down and we could see the Brahms-and-Gershwin bloodlines of Still's composition, with occasional soured passages paralleling Shostakovich's wartime works, the music sounded more vibrant and contemporary. After that startling first onslaught, I very much liked what I heard.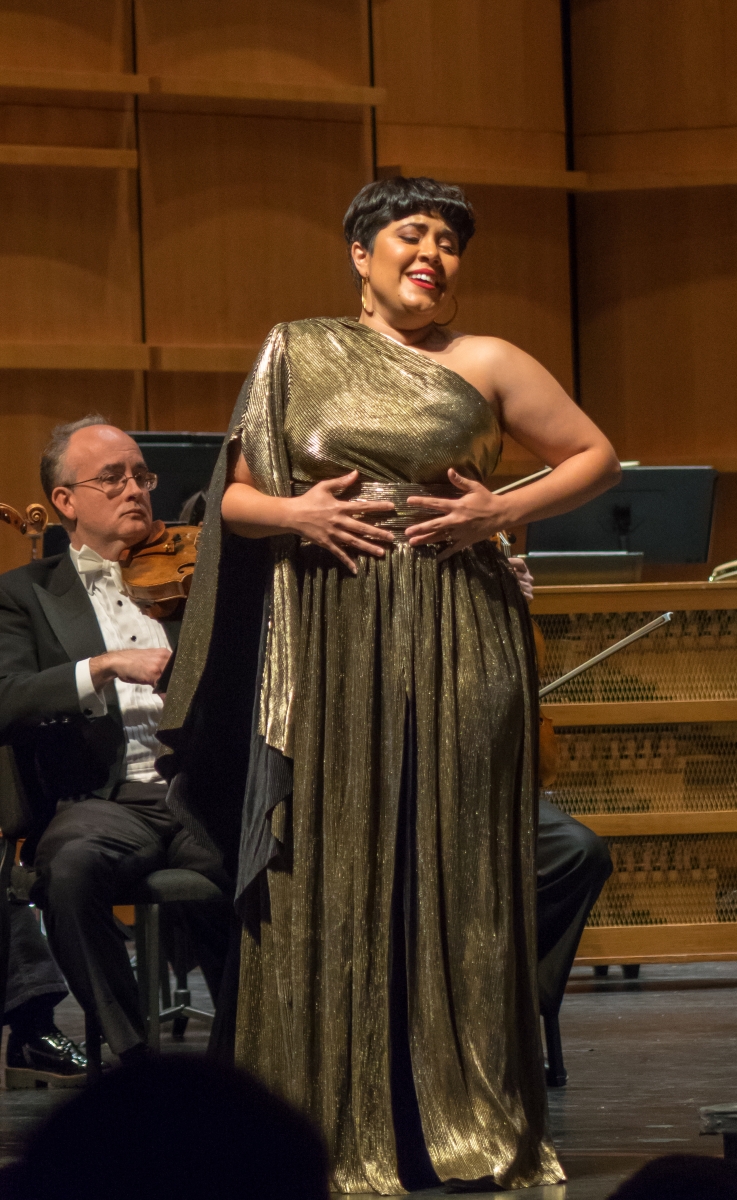 There's also plenty more for us to experience in live performance after dipping into the streaming goodies we can sample. Still wrote at least four more symphonies after the NY Phil breakthrough, a fairly copious amount of piano and chamber music, and numerous memorable elegies, including one for "The Colored Soldiers Who Died for Democracy" and a "Threnody for Jean Sibelius."
Following the Poem for Orchestra with Sibelius' most admired and recorded symphony didn't sound random, either. Last played at Belk Theater by the CSO and Warren-Green in the spring of 2015, the brassy Tempo molto moderato opening movement made itself immediately welcome, cresting with a grandeur that almost brought me to tears. The delicacy of the Andante middle movement, beginning with waves of pizzicatos and morphing convincingly into a scherzo-like Allegretto, was also brilliantly calibrated.
Perhaps because those pizzicatos sound so much more vivid in live performance than on recordings, the deficiencies of the closing Allegro molto - Misterioso were more apparent compared to the CDs in my library, especially the definitive 1997 interpretation by Osmo Vänskä. Parameswaran didn't push the pace as thrillingly to start the movement, so the big tune from the brass didn't arrive as majestically in repose. But the orchestra delivered amply on the restless, mysterious aftermath, and the six hammering whomps at the end, half of them spiked with timpani, satisfied everyone.
Photo Credit: Perry Tannenbaum