Date of Birth: July 25, 1906
Date of Death: May 11, 1970 (63)
Birth Place: Cambridge, MA, USA
Latest News on Johnny Hodges
Johnny Hodges News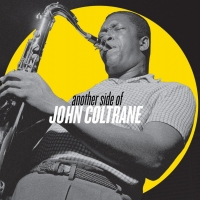 Craft Recordings Set to Release 'Another Side of John Coltrane' Aug. 20
by TV News Desk - Jun 9, 2021
This particular version, which appeared on Relaxin' with the Miles Davis Quintet, was recorded in October 1956 at Rudy Van Gelder's studio in Hackensack, NJ, and features Davis on trumpet, Coltrane on tenor sax, Red Garland on piano, Paul Chambers on bass, and Philly Joe Jones on drums.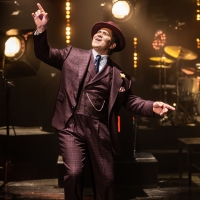 Christopher Jackson to Star in AFTER MIDNIGHT at Signature Theatre
by Chloe Rabinowitz - Mar 30, 2021
Signature Theatre has announced the full cast and creative team for After Midnight, the fourth production in the Signature Features 2021 Season. Featuring a cast of 12, headlined by Christopher Jackson and Nova Y. Payton, After Midnight showcases 28 of the big band era's most famous songs, all framed by the poetry of Langston Hughes.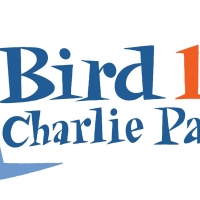 92Y Announces the Premiere of ...A MOVEMENT. JOURNEY., a Dance Film Created by Hope Boykin
by Chloe Rabinowitz - Aug 14, 2020
92Y has announced the premiere screening of ...a movement. Journey., a specially commissioned dance film directed and choreographed by Hope Boykin on Saturday, August 29 at 7 pm ET. The date marks what would have been Charlie Parker's 100th birthday, and is part of Charlie Parker: Now's the Time - Celebrating Bird at 100.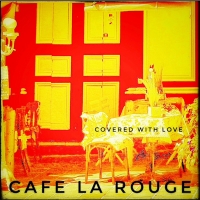 Guitar Legend Steve Hunter's Cafe la Rouge Presents 'Covered with Love'
by Kaitlin Milligan - Jul 20, 2020
Out of the extraordinary circumstances of Covid19 that kept him in lockdown at his home in Spain for three months, renowned guitar player Steve (the Deacon) Hunter came up with an idea to pick half a dozen classic songs and give them a whole new coat of paint.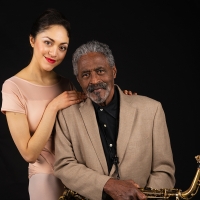 Charles McPherson Collaborates With San Diego Ballet on New Recording
by Chloe Rabinowitz - Jun 26, 2020
Charles McPherson, an iconic jazz luminary who has been releasing albums steadily since the mid 1960's, will be releasing a potentially groundbreaking new album on September 25th.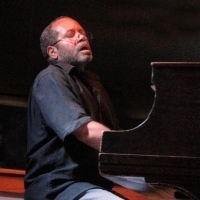 Jazzmobile, Inc. To Launch Residency At Minton's Playhouse
by A.A. Cristi - Jun 18, 2019
Jazzmobile Inc. and Harlem Jazz Enterprises have entered into a new partnership to present live music at the iconic Minton's Playhouse jazz club, 206 West 118th Street, in Harlem. This open-ended residency will begin on Independence Day with pianist Nat Adderley, Jr. and will continue every Thursday evening with a world-class jazz band. The Summer lineup will be announced at the opening celebration on July 4.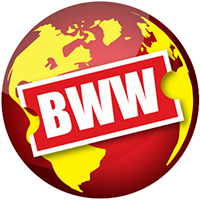 JAZZMOBILE, INC. TO LAUNCH RESIDENCY AT MINTON'S PLAYHOUSE
by A.A. Cristi - Jun 18, 2019
SIng! Sing! Sing! The McCallum Theatre Brings the Desert 'A Salute to Benny Goodman at Carnegie Hall'
by David Green - Feb 20, 2017
The McCallum Theatre presents "Salute to Benny Goodman at Carnegie Hall" on Monday, March 6, at 8:00pm. The performance features the Benny Goodman Tribute Orchestra with 18 of the country's top musicians, conducted by Terry Myers, and with Special Guest Vocalist Nancy Osborne. Relive the legendary concert that made Benny Goodman the most celebrated jazz bandleader of his day. Leading a band of musicians including Harry James, Ziggy Elman, Gene Krupa, Teddy Wilson, Lionel Hampton, Johnny Hodges and Count Basie, Benny Goodman played music ranging from "Honeysuckle Rose" to "Sing, Sing, Sing." We re-create that night in 1938 with today's best musicians. 
Johnny Hodges Frequently Asked Questions
How many shows has Johnny Hodges written?
Johnny Hodges has written 2 shows including Sophisticated Ladies (Lyricist), After Midnight (Composer).