Latest News on James Seabright
Stage Credits
Productions
[West End, 2017]
Producer
James Seabright News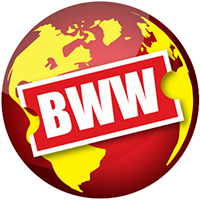 Birmingham Rep Announces Further Work For 2022/23
by Stephi Wild - Jun 27, 2022
Sean Foley, the Artistic Director of Birmingham Rep announced two new comedies to start the New Year '23, including the world premiere of Spitting Image Live: Featuring the Liar King, as well as the completion of the Autumn '22 Season. 
BORIS LIVE Comes to Riverside Studios
by Stephi Wild - Jun 16, 2022
For the fraction of the cost of a Fixed Penalty Notice, pose your question to our fearless leader at BORIS LIVE at FIVE, a chat-show-cum-'Question-Time'-cum-work-event (wine/cheese/cake/wallpaper available at bar).  You really can ask him anything you like!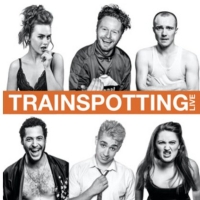 Seabright Productions Launches UK Tour of TRAINSPOTTING LIVE
by Marissa Tomeo - Apr 9, 2022
Adapted by Harry Gibson and directed by King's Head Theatre Artistic Director Adam Spreadbury-Maher, in collaboration with Greg Esplin and Ben Anderson, Trainspotting Live is set to embark on a UK tour. Produced by Brass Jar Productions (Drunk Shakespeare) and Olivier Award-winning producer James Seabright, Trainspotting Live first officially opened on July 15, 2018.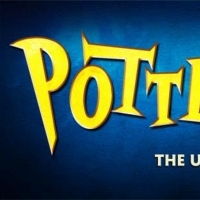 POTTED POTTER Announces 2022 Australian Tour
by Stephi Wild - Jan 28, 2022
 The show's producer James Seabright has announced that its creators Daniel Clarkson and Jeff Turner, will be coming to Australia to perform in the rescheduled shows, alongside seasoned performers and fellow Brits Scott Hoatson and Joseph Maudsley. With two casts in Australia for the new tour dates, these wizards are ready for anything!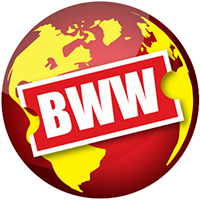 BLACK IS THE COLOR OF MY VOICE to Tour the UK in 2022
by A.A. Cristi - Dec 20, 2021
James Seabright presents BLACK IS THE COLOR OF MY VOICE, written and directed by Apphia Campbell and performed by Florence Odumosu in a 2022 UK tour.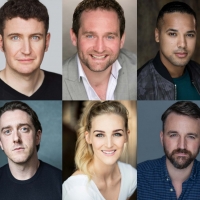 Cast Announced For the West End Return of POTTED PANTO
by Stephi Wild - Oct 14, 2021
Dan Clarkson and Gary Trainor (who played Dewey Finn in 'School of Rock the Musical' in the West End original cast and US tour) are joined by Kevin Yates and Liam Jeavons (as alternate performers) with Charlotte Payne as The Fairy and assistant stage manager and Joseph Peters as Mr Nut and assistant stage manager.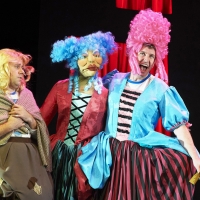 POTTED PANTO Returns to The Garrick Theatre in December
by Stephi Wild - Sep 22, 2021
In a madcap ride through the biggest stories and best-loved characters from the wonderful world of pantomime, our dastardly double act dash from rubbing Aladdin's lamp to roaming the golden streets of Dick Whittington's London and making sure that Cinderella gets to the Ball.
POTTED POTTER Tour Adds Week of Performances Amid Postponement
by Chloe Rabinowitz - Jun 25, 2021
The Producer of Potted Potter, James Seabright said today, 'I'm sorry that the show has to pause for a week in compliance with local restrictions but am delighted that we've been able to add performances so we will now run an extra week until 11 July before continuing the nationwide tour,'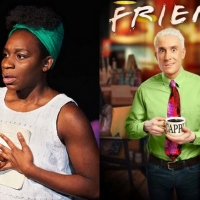 Four Seabright Productions Filmed at Wilton's Music Hall Will Receive Streaming Premiere in July
by Stephi Wild - Jun 18, 2021
The four critically acclaimed productions were curated by Olivier Award-winning producer, James Seabright, and filmed last month before socially distanced audiences at Wilton's Music Hall, the oldest surviving Grand Music Hall in the world.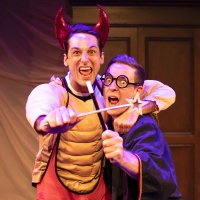 POTTED POTTER The Unauthorized Harry Experience Announces Five-City Australian Tour
by Chloe Rabinowitz - May 5, 2021
2021 marks the 15th Anniversary of the international hit Harry Potter parody POTTED POTTER.  In celebrating this milestone, producers have confirmed that Australia will score a global exclusive with a five-city tour of this blissfully funny romp through J.K. Rowling's back catalogue live on stage. 
James Seabright Videos