Latest News on Jacques Offenbach

Birth Place: FRANCE
Latest News on Jacques Offenbach
Stage Credits
Productions
[Broadway, 1921]
Composer
Writing
Librettist
Composer
Composer
Composer
Composer
Composer
Composer
Source Material
Composer
Composer
Composer
Composer
Composer
Composer
Composer
Composer
Composer
Composer
Composer
Composer
Composer
Photos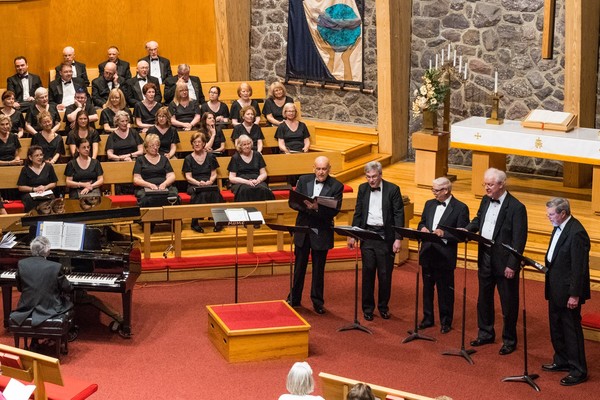 Morris Choral Society and MCS member Donna Anderle, soprano and Wendy Schramm, mezzo soprano singing the Jacques Offenbach's Bacarolle from Les Conte D'Hoffman
From: 
Date:
06/07/2019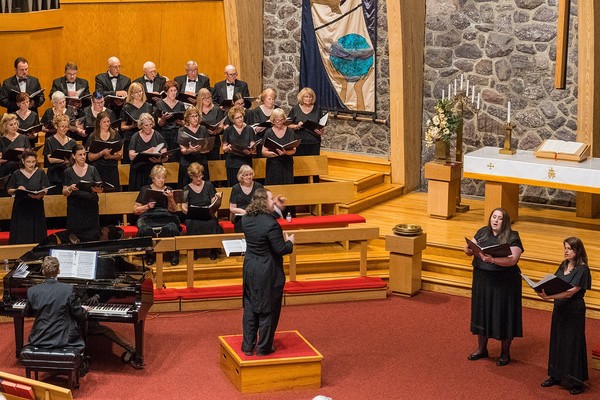 Morris Choral Society and MCS member Donna Anderle, soprano and Wendy Schramm, mezzo soprano singing the Jacques Offenbach's Bacarolle from Les Conte D'Hoffman
From: 
Date:
06/07/2019
Stage
Productions
Composer
Writing
Librettist
Composer
Composer
Composer
Composer
Composer
Composer
Source Material
Composer
Composer
Composer
Composer
Composer
Composer
Composer
Composer
Composer
Composer
Composer
Composer
Composer
Jacques Offenbach News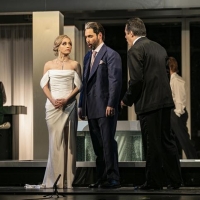 Greek National Opera Announces 2022-23 Season Featuring World Premiere of New GNO Production of Verdi's FALSTAFF
by Chloe Rabinowitz - Jun 28, 2022
The Greek National Opera's 2022-23 season curated by GNO Artistic Director Giorgos Koumendakis will feature ten new opera and ballet productions, one newly commissioned opera, five revivals of past productions, music concerts, major co-productions with some of the world's foremost opera houses, collaborations with leading conductors and more.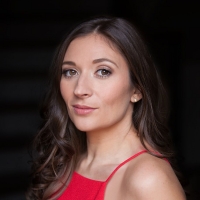 Opera Company Of Middlebury Presents Offenbach's ORPHEE AUX ENFERS
by A.A. Cristi - May 20, 2022
Now in its 19th season, Opera Company of Middlebury is known as one of the best small-town opera companies in the country. Professional singers come from great distances to work with OCM, and the operas are presented with full orchestra, sets and costumes. "All of this in our tiny 232-seat theater, which gives our productions an intimacy and power that you just don't find in the huge theaters that house most opera companies."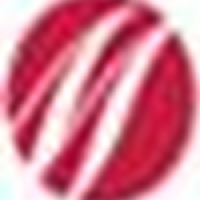 Madison Opera Presents ORPHEUS IN THE UNDERWORLD
by A.A. Cristi - Mar 22, 2022
Madison Opera welcomes spring with Jacques Offenbach's Orpheus in the Underworld on Friday, April 29 at 8pm and Sunday, May 1 at 2:30pm in Overture Hall at the Overture Center for the Arts.
Paul Taylor Dance Company to Lead Off Inaugural City Center Dance Festival
by Chloe Rabinowitz - Mar 11, 2022
Paul Taylor Dance Company will perform at the inaugural City Center Dance Festival from March 24-31, at New York City Center.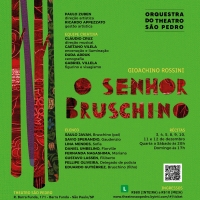 Rossini's SIGNOR BRUSCHINO, OR THE ACCIDENTAL SON for the First Time in Brazil at Theatro Sao Pedro
by Claudio Erlichman - Dec 1, 2021
Theatro Sao Pedro closes the opera season with the debut of the opera Signor Bruschino, by Rossini. With staging and lighting by Caetano Vilela, the production will be musically directed by Claudio Cruz, who will command the Theatro Sao Pedro Orchestra. The costumes are by Gabriel Villela. Saulo Javan plays Bruschino and Savio Sperandio, Gaudenzio.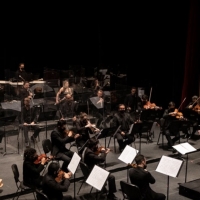 Theatro São Pedro Orchestra Will Host a New Year's Festival Next Month
by Stephi Wild - Nov 17, 2021
The Orquestra do Theatro São Pedro presents the closing of the 2021 season on December 18th and 19th, Saturday at 8 pm and Sunday at 5 pm. The show is part of the New Year's Festival program at Theatro São Pedro and also counts on the presence of the Youth Orchestra and Opera Academy of the Theatro São Pedro. The regency is by Carlos Moreno.
ARTE Concert Streams 'Les Contes d'Hoffmann'
by Stephi Wild - Jan 13, 2021
La descente aux enfers d'un poète miné par ses échecs amoureux. Au théâtre bruxellois de La Monnaie, Krzysztof Warlikowski s'empare de l'opéra posthume d'Offenbach. Sous la direction d'Alain Altinoglu, chef d'orchestre de l'Opéra de Bruxelles, la soprano Patricia Petibon partage l'affiche avec le ténor américain Eric Cutler.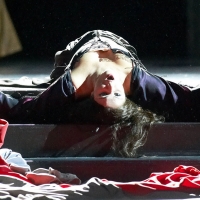 Wiener Staatsoper Announces Virtual Programming for November 6-16
by Chloe Rabinowitz - Nov 6, 2020
Wiener Staatsoper has announced further dates of their streaming schedule. They have brought together their very current productions including Eugen Onegin or Cavalleria rusticana / Pagliacci with highlights from their archive.
Glyndebourne Announces Series of Indoor Performances Beginning in October
by Stephi Wild - Aug 31, 2020
Glyndebourne has announced plans for a series of socially-distanced indoor performances, starting on 10 October 2020.
BWW Feature: Where to Tune in to Free Opera and Music Performances May 22-29
by Maria Nockin - May 23, 2020
Find out where to tune in to free opera and music performances, May 22-29!
Jacques Offenbach Videos
VIDEO: Music Hall Classics Pakt Uit Met Tot De Verbeelding Sprekende Opera's
by Alan Henry - Aug 28, 2018
Operaliefhebbers mogen op beide oren slapen, want ook tijdens het seizoen 2018 - 2019 zullen ze meer dan hun gading vinden in het rijkelijke aanbod van tot de verbeelding sprekende producties, dat Music Hall Classics presenteert. Een boeiend en gevarieerd opera-aanbod, metaangrijpende theaterproducties, majestueuze arenaspektakels, ja zelfs een amusante operette mag niet ontbreken op het indrukwekkende programma.
Jacques Offenbach Frequently Asked Questions
How many shows has Jacques Offenbach written?
Jacques Offenbach has written 25 shows including La Belle Hélène (Composer), La Jolie Parfumeuse (Composer), The Gay Parisienne (Composer), Orpheus in the Underworld (Composer), Madame Favart (Composer), Béjart: Ballet of the Twentieth Century (Composer), Barbe-Bleue (Composer), The Grand Duchess of Gérolstein (Composer), Paris and Helen (Composer), La Chanson de Fortunio (Composer), Les Brigands (Composer), Les Géorgiennes (Composer), Le Roi Carotte (Composer), The Princess of Trébizonde! (Composer), The Alsatians (Composer), La Belle Hélène (Composer), Tales of Hoffmann (Librettist), The Love Song (Composer), Helen (Composer), Helen Goes to Troy (Composer), The Happiest Girl in the World (Composer), Anatol (Composer), La Belle (Source Material), La Belle Hélène (Composer), The Wicked World of Bel Ami (Composer).