Latest News on Jack Evans
Stage Credits
  [West End]
West End Revival, 2017
Ensemble
  [Broadway]
1914
Performer
  [Broadway]
Original Broadway Production, 1913
Chorus
Colonel Burko
  [Broadway]
Unknown, 1913
Ensemble
  [Broadway]
Unknown, 1913
Ensemble
  [Broadway]
Unknown, 1913
Major Holzhoff
  [Broadway]
Broadway Revival, 1912
Ensemble
  [Broadway]
Broadway Revival, 1912
Dragoon Guard
Jack Evans News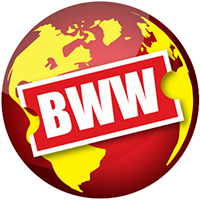 The Watermill Youth Ensemble Presents THROUGH THE LOOKING GLASS This Month
by Stephi Wild - Mar 16, 2023
Following last season's success with A Monster Calls, The Watermill's Youth Ensemble take the stage with another thrilling production. Since its post-pandemic launch, the Youth Ensemble has established itself as an integral part of The Watermill's programming. Participants of any of The Watermill's regular Outreach groups are eligible to join the Youth Ensemble productions, offering the opportunity to create a full-scale production on the venue's professional stage.
Oxford Film Festival 2023 Announces 20th Anniversary Lineup For Next Month's Fest
by Blair Ingenthron - Feb 18, 2023
The 2023 Oxford Film Festival (March 1-5) has announced the lineup of official selections and events for the 20th Anniversary annual edition of the popular film festival. Lisa Cortes' documentary Little Richard: I am Everything is the Opening Night selection, and Michael Stevantoni and Strack Azar's The Banality is the Closing Night selection.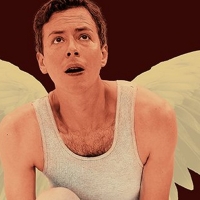 Maryland Ensemble Theatre Presents ANGELS IN AMERICA PART 1: MILLENNIUM APPROACHES
by Stephi Wild - Jan 9, 2023
In the mid-1980s, amid the AIDS crisis and a conservative Reagan administration, New Yorkers grapple with life and death, love and sex, heaven and hell in this Pulitzer Prize-winning play.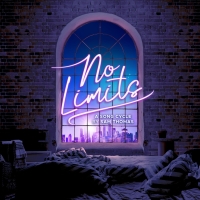 Full Cast Announced For NO LIMITS, Coming To London Next Year
by Stephi Wild - Dec 7, 2022
Sam Caldwell He/Him for Paper House Productions has announced the full cast of No Limits – A Song Cycle by Sam Thomas He/Him.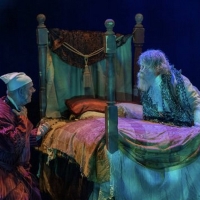 MET's A CHRISTMAS CAROL Returns At The Weinberg Center For The Arts
by Stephi Wild - Nov 18, 2022
Maryland Ensemble Theatre's production of Charles Dickens' classic "A Christmas Carol" returns to Frederick's Weinberg Center for the Arts. The ghosts of Christmas Past, Present, Future and Tiny Tim will transport audiences to Victorian England as the penny-pinching Ebenezer Scrooge learns the error of his miserly ways and embraces the true spirit of Christmas.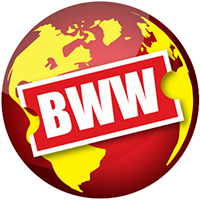 Maryland Ensemble Theatre Presents METEOR SHOWER By Steve Martin
by A.A. Cristi - Mar 9, 2022
Maryland Ensemble Theatre's 24th Mainstage season brings absurdist comedy to Downtown Frederick with Meteor Shower by Steve Martin. MET Producing Artistic Director Tad James directs this laugh-riot, leading an incredible cast of comedic actors. Running March 25 through April 24, audiences are sure to find themselves doubled over in laughter and wracked with absurdist unease throughout the course of this night at the theater.
Cast Announced for THE PHANTOM OF THE OPERA in Sydney
by Chloe Rabinowitz - Feb 1, 2022
One of the longest-running and most successful musicals of all time, the trio playing the iconic leads will be Melbourne-born Joshua Robson as The Phantom, Brisbane performer Georgina Hopson as Christine and acclaimed West End and Broadway musical theatre performer Callum Francis as Raoul Vicomte de Chagny.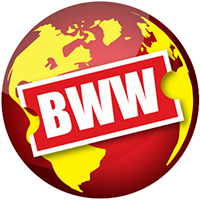 'Voices of Today and Tomorrow' Will Be Performed at The Old Market, Hove on 24 October
by Stephi Wild - Oct 19, 2021
Put A Pin In It Productions, a new Brighton based production company, brings a new show to The Old Market in Hove this autumn.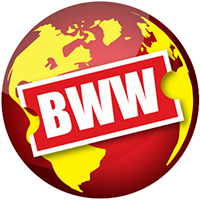 MET Keeps A Holiday Tradition Alive With A CHRISTMAS CAROL
by A.A. Cristi - Dec 3, 2020
It's no surprise that the holidays are going to look different this year, but there's one tradition that Maryland Ensemble Theatre (MET) is thrilled to keep alive with the third production in its 2020-2021 Season Of Surprises: A Christmas Carol - The Audio Experience.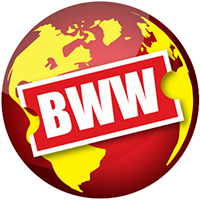 Maryland Ensemble Theatre Presents Shakespeare's THE TEMPEST
by A.A. Cristi - Oct 26, 2020
Maryland Ensemble Theatre has announced its second production in its 2020-2021 Season Of Surprises: William Shakespeare's The Tempest.
Jack Evans Frequently Asked Questions
How many Broadway shows has Jack Evans been in?
Jack Evans has appeared on Broadway in 7 shows.
How many West End shows has Jack Evans been in?
Jack Evans has appeared on London's West End in 1 shows.
What was Jack Evans's first West End show?
Jack Evans's first West End show was 42nd Street which opened in 2017