Latest News on Grady Tate
Stage Credits
Productions
[Broadway, 1989]
Drums
[Broadway, 1983]
Drums
Grady Tate News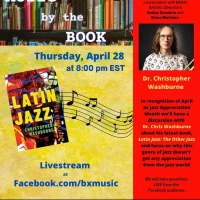 BMHC Presents MUSIC BY THE BOOK Live Conversation With Dr. Chris Washburne and Bobby Sanabria
by Stephi Wild - Apr 15, 2022
In recognition of April as Jazz Appreciation Month the Bronx Music Heritage Center (BMHC) hosts  a discussion with Dr. Chris Washburne and BMHC co-artistic director Bobby Sanabria  about Washburne's latest book, Latin Jazz: The Other Jazz. This discussion will focus on why this genre of jazz is deserving of more appreciation from the jazz world.
The Django Announces March Line-Up: Celebrating Women's History Month
by Chloe Rabinowitz - Jan 27, 2022
THE DJANGO, downtown Manhattan's premier jazz club, is commemorating Women's History Month by hosting more than 20 leading female jazz artists on its stage during March.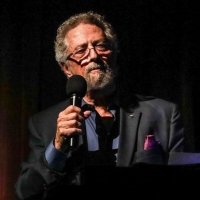 Composer and Musical Director Mike Renzi Dies at 80
by Stephi Wild - Sep 29, 2021
Renzi was musical director for Peggy Lee and Mel Torme for over 25 years. He also worked on Sesame Street as the music director for seasons 31 through 40 and recorded Our First Christmas with singer Cynthia Crane and leads the Mike Renzi Trio.
HIGHLIGHTS IN JAZZ 2020 Releases Upcoming Schedule
by Chloe Rabinowitz - Jan 8, 2020
The 48th season of the popular Highlights In Jazz continues on March 19, 2020, when producer Jack Kleinsinger presents 'Ellington Everlasting.' The concert turns the spotlight on the maestro's timeless compositions and enduring legacy, through the dynamic vision of featured performers like trombonist Art Baron & The Duke's Men, drummer Bernard Purdie, bassist Bill Crow, saxophonists Bill Easley and Mark Hynes, pianist James Weidman and vocalist Ira Hawkins. In keeping with the beloved HIJ tradition, a surprise special guest will be on hand for the concert, to be held at BMCC Tribeca Performing Arts Center.
All-Star Jazz Ensemble Artemis Make Carnegie Hall Debut On December 7
by Stephi Wild - Nov 14, 2019
On Saturday, December 7, 2019 at 8:00 p.m., jazz supergroup Artemis make their Carnegie Hall debut in Stern Auditorium / Perelman Stage. Each renowned for their outstanding solo work, these powerhouse musicians including Cécile McLorin Salvant (Vocals), Renee Rosnes (Music Director and Piano), Anat Cohen (Clarinet and Bass Clarinet), Melissa Aldana (Tenor Saxophone), Ingrid Jensen (Trumpet), Noriko Ueda (Bass), and Allison Miller (Drums) captivate audiences with bold new arrangements of classics by The Beatles to Thelonious Monk, as well as strikingly original compositions by the group's members.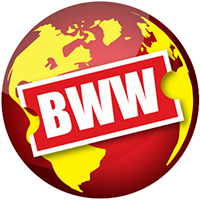 Progressive Theater Will Host The 1st Annual Black & Blue Fundraising Gala
by Stephi Wild - Nov 6, 2019
On Friday, November 22nd, 2019, Progressive Theater in Maplewood, NJ will host the 1st Annual Black & Blue Fundraising Gala at The Woodland: Great Hall from 6:00pm to 11:00pm.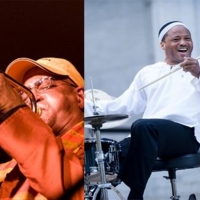 Jazzmobile@55 Presents TAYLOR MADE at Flushing Town Hall
by Stephi Wild - Oct 10, 2019
On Saturday, October 19, Flushing Town Hall and Jazzmobile, Inc. will presentTaylor Made to celebrate the renowned Dr. Billy Taylor and Jazzmobile@55, bringing established NEA Jazz Master Jimmy Owens, Winard Harper & Jeli Posse, other jazz greats and rising stars to the stage together for a hard-swinging concert.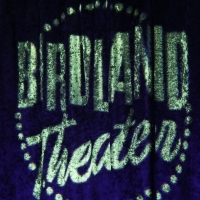 Birdland Presents John Pizzarelli And More The Week Of July 29
by A.A. Cristi - Jul 19, 2019
Birdland will kick-off their great week of programming with the following acts: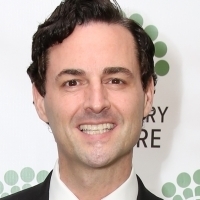 Birdland Announces August 2019 Schedule; Max von Essen, Jason Kravits, and More
by Julie Musbach - Jul 12, 2019
Birdland will kick-off their exciting month of programming with John Pizzarelli: A Tribute to Benny Goodman, Dee Dee Bridgewater, David Matthews Trio, The Count Basie Orchestra, Charlie Parker Birthday Celebration, Chris Byars Original Sextet, Nicki Parrott, Gunhild Carling, Ken Peplowski and Diego Figueiredo, Birdography: Celebrating Charlie Parker, Lorin Cohen, Sam Behr, Laila Biali, Carole J. Bufford, The Lineup with Susie Mosher, Jim Caruso's Cast Party, and more!

Steve Blum's Molecular Organ Trio Comes to The Palace Theater
by Stephi Wild - Feb 26, 2019
On Friday March 29th, the brilliant guitarist Steve Blum and his Molecular Organ Trio will open the Jazz at the Poli Spring Series at the Palace Theater Poli Club (100 E. Main St, Waterbury, CT). A pioneering fusion guitarist, a lifelong admirer of Wes Montgomery, and a very versatile player who has been a major asset on a countless number of sessions since the early 1970s, Blum heads a group that also features organist Akiko and drummer McClenty Hunter.