Date Of Death:
December 08, 1978
Birth Place:
Kiev, RUSSIA
Latest News on Golda Meir

Date of Death:
Birth Place: Kiev, RUSSIA
Latest News on Golda Meir
Golda Meir News
Kansas City Jewish Film Festival Returns To In-Person Events With 11 Award-Winning Films
by Grace Cutler - Jul 16, 2022
Eleven award-winning movies will be featured as part of the 22nd Kansas City Jewish Film Festival (KCJFF), presented by The Lewis and Shirley White Theatre at The Jewish Community Center (The J).
Official: Lea Michele Is FUNNY GIRL's Next Fanny Brice; Tovah Feldshuh Will Take Over as Mrs. Brice
by BWW Staff - Jul 11, 2022
It's official! Lea Michele will take over as Fanny Brice in Funny Girl on Broadway, succeeding Beanie Feldstein who will depart the production on July 31st. Find out when Lea Michele and Tovah Feldshuh are joining the show, how to get ticket and more.
Milwaukee Repertory Theater to Present THE COMPASS This July
by Chloe Rabinowitz - Jun 23, 2022
Milwaukee Rep will present The Compass by Michael Rohd performed by the 2021/22 Professional Training Institute (PTI) ensemble July 28 – 31, 2022 in the Stiemke Studio at Milwaukee Rep.
Tovah Feldshuh Shares Stories Of Her Life And Career at The Braid
by A.A. Cristi - Jun 21, 2022
On television, film, and the stage, Tovah Feldshuh is the quintessential Jewish mother. A six-time Emmy and Tony nominee and winner of numerous other acting awards, Ms. Feldshuh has been a successful actor and Broadway star for more than five decades.
Tovah Feldshuh Will Lead Virtual Presentation Of BECOMING Dr. RUTH Next Week
by Stephi Wild - Jun 3, 2022
Beloved psychologist Dr. Ruth Westheimer celebrates her 94th birthday this June, and in celebration, six-time Tony- and Emmy-nominated actor Tovah Feldshuh and the Museum of Jewish Heritage - A Living Memorial to the Holocaust will present a special virtual broadcast of the one-woman Off-Broadway show, Becoming Dr. Ruth.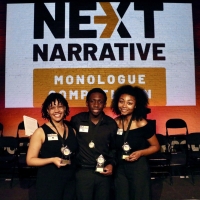 Alexandria Woods Wins Third Place at True Colors Next Narrative Monologue Competition In New York City
by Chloe Rabinowitz - May 10, 2022
Milwaukee Rep is has sent its congratulations to Alexandria Woods on winning third place in the inaugural True Colors Next Narrative™ Monologue Competition (NNMC) in New York City on May 2, 2022.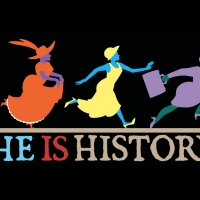 SHE IS HISTORY Comes to Theatre West Next Month
by Stephi Wild - May 5, 2022
She Is History is a show about women who make and made history. Watch Elizabeth Cady Stanton and Susan B. Anthony multitask - just like today's mom - running the house, fixing dinner and corralling the kids, all while working on the Fourteenth Amendment.
2nd Gen partners with WBASNY, BAEC & The Twentieth Century Club For VOTER FRAUD, The Trial of Susan B. Anthony
by Stephi Wild - May 4, 2022
The Bar Assoc. of Erie County's History Committee and the Women's Bar Assoc. of the State of NY - WNY Chapter's Public Sector & Not-for-profit Committee have partnered with Second Generation Theatre Company to recreate the story of the illegal vote cast by Susan B. Anthony in the presidential election of 1872.
True Colors' Next Narrative Monologue Competition Milwaukee Regional Finalists Announced
by A.A. Cristi - Mar 31, 2022
Milwaukee Rep has announced the True Colors' Next Narrative Monologue Competition Milwaukee Regional finalists who will compete in the National Finals onstage at Harlem's Apollo Theater in New York on May 2, 2022.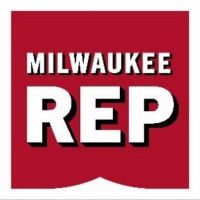 Next Narrative Monologue Competition Announced at Milwaukee Rep, March 14
by A.A. Cristi - Mar 8, 2022
Milwaukee Rep hosts The Next Narrative Monologue Competition (formerly the August Wilson Monologue Competition) a new, national program for high school students featuring the work of contemporary Black playwrights. 
Golda Meir Videos
STAGE TUBE: Wendy Westerwelle Opens Up About GOLDE'S BALCONY
by Stage Tube - Feb 22, 2017
Back in October actress Wendy Westerwelle woke up, went downstairs made a cup of coffee and went out to the back deck to chat with her husband. When she arrived she found the top of his head bobbing in the water. She screamed, dropped the coffee cup and tried with all her might to pull him out of the water. Mark, being 6'6 and Wendy at 5'4" couldn't retrieve his body - fortunately, a woman was staying at her home and helped Wendy call the paramedics, her Rabbi, and console Wendy.