Latest News on Gloria Lamoureux
Gloria Lamoureux News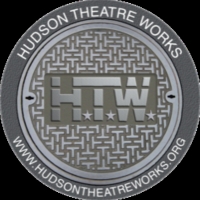 Hudson Theatre Works Presents Its Annual 10 MINUTE PLAY FESTIVAL Benefit
by A.A. Cristi - Nov 23, 2022
Hudson Theatre Works presents its Annual 10 Minute Play Festival benefitting Hudson Theatre Works including new plays by John Patrick Shanley, Richard Vetere, Barbara Blatner, Joanne Hoersch, Zach Weed, Lenny Horst, and Sarah T. Schwab with Robert Funaro of the Sopranos.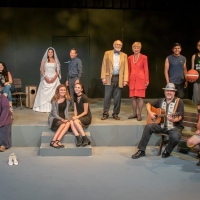 BWW Review: The Chatham Community Players Hosts 27TH Annual JERSEY VOICES One-Act Festival
by Gina Sarno - Aug 10, 2021
The Chatham Community Players hosts its 27th annual Jersey Voices One-Act Festival. This year's production includes seven original short plays written by New Jersey playwrights.
Chatham Playhouse to Host 27th Annual Jersey Voices Festival Next Month
by Stephi Wild - Jul 24, 2021
Learn more about the full lineup and how to purchase tickets here!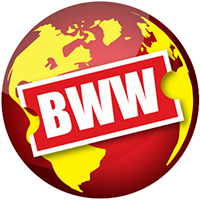 TSquared Production Company Produces AN IDEAL HUSBAND
by Stephi Wild - Mar 30, 2021
Spring is the ideal season. It's mild, cheerful, and perfect in nearly every way. (Barring allergies, of course, but we can't let stuffy noses spoil the fun, now can we?) So we at TSquared are marrying all the optimism with a reading of a play by the queen of Victorian comedy, Oscar Wilde. Join TSquared Production Company for an evening of class, love and wit on April 6th at 7pm. We're bringing you An Ideal Husband! 
TSquared Production Company Announces Upcoming Readings
by A.A. Cristi - Mar 16, 2021
TSquared Production Company, founded by Tess Ammerman and T. Michael Vest, will usher in the spring with something old and something new. On March 25 at 7:30pm, TSquared and Unidentified Stages will present an online reading of Angelle Whavers' new play The Tea Party. On April 6 at 7pm, TSquared will present an online reading of Oscar Wilde's beloved classic An Ideal Husband.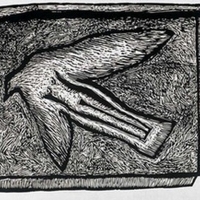 NJ Theatre Alliance Stages Festival Presents Stream of BIRD IN A BOX
by A.A. Cristi - May 21, 2020
New Jersey Theatre Alliance presents Hudson Theatre Works' PlayWorks readings of new plays.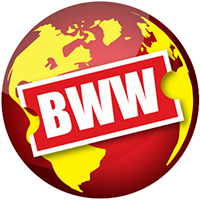 Hudson Theatre Works Presents its First Children's Show RAPUNZEL
by Stephi Wild - Jan 21, 2020
Recently popularized in Disney's 'Tangled,' the well-known characters from the classic tale combine with delightful new characters to answer your long-asked questions: HOW did Rapunzel end up in the tower? WHY is the witch so protective of her? WHERE did the prince come from? WILL her parents like the prince? And most important of all, just WHAT the heck is a a?oeRapunzela???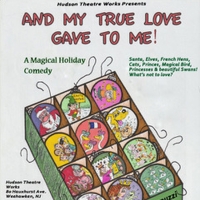 AND MY TRUE LOVE GAVE TO ME by Luigi Jannuzzi is Heading to Weehawken
by Chloe Rabinowitz - Dec 2, 2019
This original comedy, developed at Hudson Theatre Works, is by Luigi Jannuzzi. Luigi has 27 plays published by Samuel French: EXHIBIT THIS! - THE MUSEUM COMEDIES (13 One acts), ALL THE KING'S WOMEN (8 One acts), NIGHT OF THE FOOLISH MOON, FOR THE LOVE OF JULIET, A BENCH AT THE EDGE, THE BARBARIANS ARE COMING, THE APPOINTMENT, and WITH OR WITHOUT YOU. Luigi is a contemporary American comedic playwright. A native of New Jersey, Jannuzzi attended Bound Brook High School, Raritan Valley Community College, Salem University, WV & The University of Notre Dame, where he received a Master's Degree. From 1978 - 2012 at Immaculate High School, Somerville, NJ, he taught English, Drama and Creative Writing.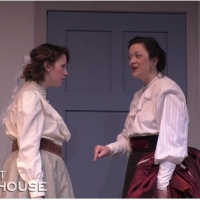 BWW Review: A DOLL'S HOUSE: PART 2 at The Summit Playhouse
by Michael Vest - Nov 15, 2019
2019 marks the 101st season for veteran NJ community theatre Summit Playhouse. Perhaps it is fitting, then, that the first play on the bill to kick off their next century also comes with a legendary past. For, as the title A Doll's House: Part 2 suggests, there is a rich past leading up to the ideas and characters being explored on Summit's stage this November. Lucas Hnath's recent play is about Nora, that famed feminist initially introduced to us by Ibsen, and what happened to her and the Helmer family after she strode out the door back in 1879.
Hudson Theatre Works Presents It's Annual 10 Minute Play Festival
by Julie Musbach - May 3, 2019
Hudson Theatre Works presents two benefit performances of "Liar, Liar, Pants on Fire."