Latest News on Frederick Forsyth
Frederick Forsyth News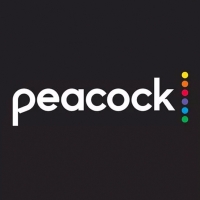 THE DAY OF THE JACKAL Series Ordered at Peacock
by Michael Major - Nov 3, 2022
The series is inspired by Frederick Forsyth's seminal thriller The Day of The Jackal and the award-winning 1973 film adaptation from Universal Pictures. The new series is a reimagining of the novel and film. The series will be written & showrun by Ronan Bennett (Top Boy, Public Enemies) and Brian Kirk (Game of Thrones, Luther) is set to direct.
BWW Review: LOVE NEVER DIES, Regent Theatre, The Shows Must Go On
by Fiona Scott - Apr 25, 2020
Following on from last weekend's streaming of the 25th-anniversary performance of The Phantom of the Opera, Love Never Dies has been released worldwide via YouTube as part of Andrew Lloyd Webber's The Shows Must Go On lockdown series. Lloyd Webber has described the show as a a?oestand-alone piecea?? over simply a sequel to Phantom. It takes audiences on a second adventure with the characters on the other side of the Atlantic.
Andrew Lloyd Webber's LOVE NEVER DIES Announces First Ever UK Tour
by Stephi Wild - Jan 27, 2020
David Ian and the Really Useful Group has announced the first ever UK tour of Andrew Lloyd Webber's LOVE NEVER DIES. Following on from the sell-out North American tour, the spellbinding sequel to The Phantom of the Opera will open at Leicester Curve on Saturday 26 September 2020 where it will play until Saturday 10 October 2020. The show will then play Manchester Opera House from Wednesday 14 a?" Saturday 24 October 2020, with further venues and casting to be announced soon. On sale details below. www.loveneverdies.com/uktour
Casting Announced For JEANNIE at the Finborough Theatre
by Stephi Wild - Nov 2, 2018
A 1930s comedy for Christmas, Jeannie by rediscovered female playwright Aimee Stuart will open at the Finborough Theatre for a four-week limited season on Tuesday, 27 November 2018 (Press Nights: Thursday, 29 November and Friday, 30 November 2018 at 7.30pm).

BWW Review: New Horror and Grotesquerie as Phantom Moves to Coney for LOVE NEVER DIES
by Perry Tannenbaum - Sep 14, 2018
Your knees won't buckle when you enter Belk Theater to see LOVE NEVER DIES, Anthony Lloyd Webber's long-awaited sequel to The Phantom of the Opera. There's no gleaming chandelier looming ominously over ticketholders in the front rows, nor will you see any nooks or gargoyles spanning the stage proscenium. Until the curtain rose, about the only aspect of the new Lloyd Webber melodrama that reminded me of its predecessor on opening night was the size of the crowd who had come to see it. A near sellout - not too shabby for a musical that has never played on Broadway.
Regional Roundup: Top New Features This Week Around Our BroadwayWorld 6/22 - IN THE HEIGHTS, HUNCHBACK, GUYS AND DOLLS and More!
by BWW Special - Jun 22, 2018
BroadwayWorld presents a comprehensive weekly roundup of regional stories around our Broadway World, which include videos, editor spotlights, regional reviews and more. This week, we feature IN THE HEIGHTS, HUNCHBACK, GUYS AND DOLLS and More!

BWW Review: LOVE NEVER DIES Closes Out TPAC's 2017-18 Season
by Jeffrey Ellis - Jun 20, 2018
We cannot help but wonder: Do peacock feathers foretell of something far more sinister and portentous than what we've seen already in both Love Never Dies and The Phantom of the Opera await our heroine in the moments to follow? We won't spoil the outcome for you, of course, but suffice it to say that those pesky peacock feathers continue to work their devilment in the intriguing production now onstage at Nashville's Tennessee Performing Arts Center through Sunday, June 24.
BWW Review: LOVE NEVER DIES at Shea's Buffalo Theatre
by Michael Rabice - Jun 6, 2018
The Phantom of the Opera has returned to town, but there will be no familiar 'Music of the Night.' Sir Andrew Lloyd Webber has been penning a sequel to his blockbuster for years, and it has been performed in many versions, as LOVE NEVER DIES. Buffalonians may remember being titillated with the announced world premiere in Toronto years ago, but alas that announcement, as well as one of a Broadway production never occurred. London got dibs on it's premiere, then a reworked version went to Australia and now a new American tour is on the road letting the US decide what they think of the story.

BWW Review: The Phantom Stages A Comeback in LOVE NEVER DIES at Segerstrom Center
by Michael Quintos - May 1, 2018
There are many, very obvious spectacular things that stand out while watching LOVE NEVER DIES, Andrew Lloyd Webber's infamously, uh, troubled 2010 musical follow-up to his long-running global hit THE PHANTOM OF THE OPERA, now continuing its two-week engagement at Segerstrom Center for the Arts in Costa Mesa through May 5, 2018. While, sure, the show is stunning in its visual artistry and musical performances, the rest is repetitively frustrating. Unless you're a huge PHANTOM fan already or are perhaps maybe morbidly curious as to what the fuss is all about---LOVE NEVER DIES, sadly, doesn't offer much else to audiences beyond its superficial surface beauty.
Rialto Chatter: Is LOVE NEVER DIES Headed to Broadway?
by Stephi Wild - Apr 17, 2018
Could Love Never Dies be heading to Broadway next? Randy Buck, CEO of Troika Entertainment, seems to think so!
Frederick Forsyth Frequently Asked Questions
How many shows has Frederick Forsyth written?
Frederick Forsyth has written 1 shows including Love Never Dies (Bookwriter).