Date Of Birth:
September 04, 1962
Date Of Death:
May 01, 2001 (38)
Latest News on Fred Alley

Date of Birth: September 04, 1962
Date of Death: May 01, 2001 (38)
Latest News on Fred Alley
Fred Alley News
Savannah Rep's THE SPITFIRE GRILL Opens Next Month
by Stephi Wild - Jun 20, 2022
Savannah Repertory Theatre announced today that its summer musical presentation of The Spitfire Grill will be led by Dani Vazquez in the role of Percy Talbott, who arrives in the small town of Gilead, Wisconsin with one suitcase and a number of secrets.
Tickets On Sale Now For Northern Sky Theater's 2022 Outdoor & Indoor Seasons
by A.A. Cristi - Mar 1, 2022
Tickets are on sale now for Northern Sky's 2022 season, which features two original musicals performed outdoors at the Peninsula State Park amphitheater and two performed indoors at their Gould Theater in Fish Creek.
Photos: First Look at The Laguna Playhouse's Production of THE SPITFIRE GRILL
by Marissa Tomeo - Jan 30, 2022
THE SPITFIRE GRILL begins previews on Wednesday, January 26; will open on Sunday, January 30 at 5:30pm and perform through Sunday, February 13, 2022 at the Laguna Playhouse, 606 Laguna Canyon Drive in Laguna Beach.
Laguna Playhouse Presents Musical Adaptation THE SPITFIRE GRILL
by A.A. Cristi - Jan 6, 2022
Laguna Playhouse has announced its first production of the new year, the touching and tender musical, THE SPITFIRE GRILL, music and book by James Valcq, lyrics and book by Fred Alley, based on the film by Lee David Zlotoff, musical direction by Glen Rovinelli and directed by Steve Steiner.
Northern Sky Theater Announces 2022 Season
by Chloe Rabinowitz - Oct 22, 2021
Northern Sky Theater has announced the slate of shows for its 2022 season. In 2022, the theater plans a robust season in two venues after their virtual 2020 season and streamlined 2021 season. The season will feature two world premiere musicals and resurrecting two past hits.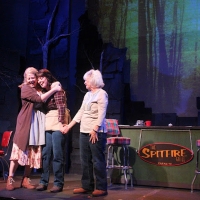 BWW Review: THE SPITFIRE GRILL at Arizona Broadway Theatre
by Herbert Paine - Aug 22, 2021
Arizona Broadway Theatre's current production of THE SPITFIRE GRILL, running through September 5th in ABT's Encore Room. (Approximate running time ~ 2 hours.)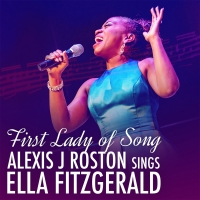 Laguna Playhouse Announces 2021-2022 Season
by Chloe Rabinowitz - Jul 26, 2021
LAGUNA PLAYHOUSE has announced its doors will open after a too long 18 months, so they can (finally!) celebrate their 100th year of creating exceptional theatre in one of Southern California's most beautiful & vibrant communities!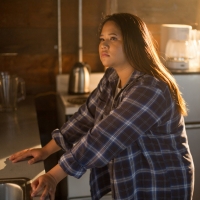 Hackmatack Playhouse Announces Return to the Stage With THE SPITFIRE GRILL
by Chloe Rabinowitz - Jul 26, 2021
The show at Hackmatack Playhouse this summer is funny, sentimental and remarkably relevant for the summer of 2021. "The Spitfire Grill,' opening Aug. 6 at the Berwick theater, is about a community that is coming together and rebuilding from a fresh start, even featuring a song called 'Come Alive Again.'
Northern Sky Theater Will Offer Filmed Versions Of NOT EVEN REMOTELY and TONGUE 'N CHEEK
by Stephi Wild - Jul 24, 2021
Each show was filmed in front of a live audience during its in-person run. Both shows close to in-person audiences August 7 and open for on-demand streaming at midnight on August 9.
Northern Sky Remounts TONGUE, IN CHEEK The Company's First-Ever Book Musical
by A.A. Cristi - Jul 2, 2021
Beginning July 12, Northern Sky Theater will remount its first-ever book musical, Tongue 'n Cheek, created by Fred Alley with additional music by James Kaplan. The show will run through August 7, outdoors at the Northern Sky amphitheater in Peninsula State Park.  
Fred Alley Videos
STAGE TUBE: Union Theatre Premieres THE SPITFIRE GRILL
by Stage Tube - Jul 19, 2015
The Spitfire Grill, a musical based on the 1986 film of the same name that was seen Off-Broadway in a production by Playwrights' Horizons at the Duke Theatre on 42nd Street in 2001, is to receive its U.K. premiere at London's Union Theatre. Check out a trailer for the show below!