Latest News on Frank Thompson
Stage Credits
Productions
[US Tour, 2016]
Associate Director
[Off-Broadway, 1972]
Costume Designer
[Broadway, 1971]
Costume Designer
[Off-Broadway, 1968]
Costume Designer
[Broadway, 1966]
Costume Designer
[Off-Broadway, 1966]
Costume Designer
[Broadway, 1966]
Costume Designer
[Broadway, 1965]
Costume Designer
[Broadway, 1965]
Costume Designer
[Broadway, 1963]
Costume Designer
[US Tour, 1962]
Costume Designer
Stage
Productions
[US Tour, 2016]
Associate Director
[Off-Broadway, 1972]
Costume Designer
[Broadway, 1971]
Costume Designer
[Off-Broadway, 1968]
Costume Designer
[Broadway, 1966]
Costume Designer
[Off-Broadway, 1966]
Costume Designer
[Broadway, 1966]
Costume Designer
[Broadway, 1965]
Costume Designer
[Broadway, 1965]
Costume Designer
[Broadway, 1963]
Costume Designer
[US Tour, 1962]
Costume Designer
Frank Thompson News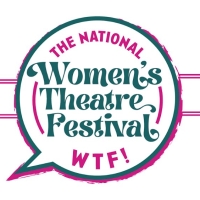 National Women's Theatre Festival Returns In July
by Stephi Wild - Jun 9, 2022
The National Women's Theatre Festival 22 is happening July 28 – 31, 2022 at NCSU's Frank Thompson Hall. Festival 22 will also be presented through a virtual option for attendees.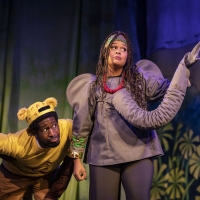 Photos: First Look at JUNGLE RUMBLE at the Fortune Theatre
by Chloe Rabinowitz - Feb 15, 2022
The new musical Jungle Rumble is playing to sold out houses at The Fortune Theatre in the West End this half-term, running until 20 February 2022.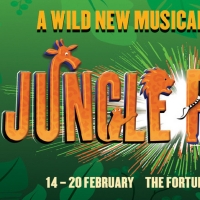 Perform Productions Is Giving Away 1,000 Free Theatre Tickets To Help More Families To See JUNGLE RUMBLE
by Stephi Wild - Feb 2, 2022
The producers of the new musical Jungle Rumble, the half-term theatrical treat which is playing at The Fortune Theatre from 14-20 February 2022 (tickets from £15), are offering free tickets to hundreds of families who could not normally stretch to the expense of a West End trip.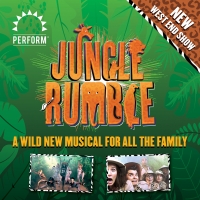 JUNGLE RUMBLE Comes to the West End Next Month
by Stephi Wild - Jan 13, 2022
Jungle Rumble, a new family musical featuring an inspirational message about working together to protect the Earth, will run this half term from 14 to 20 February 2022 at The Fortune Theatre in London's Covent Garden.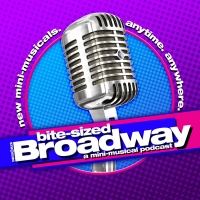 IndieWorks Announces BITE-SIZED BROADWAY- A Mini-Musical Podcast
by A.A. Cristi - Aug 3, 2020
IndieWorks Theatre Company has announced the first season of its new podcast, Bite-Sized Broadway, a Mini-Musical Podcast. The first season features ten 50-minute episodes that showcase fully-produced, digitally-orchestrated 'mini-musicals' followed by in-depth conversations with our 18 writers from around the globe. Writers will have the opportunity to share about their process, careers, and current and upcoming works. The first episode will premiere on Monday, October 5, with new episodes on the first and third Monday of each month.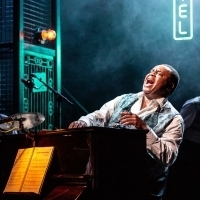 BWW Review: BLUES IN THE NIGHT, Kiln Theatre
by Fiona Scott - Jul 25, 2019
You can forget your troubles or wallow in the richness of Blues in the Night, currently at the Kiln Theatre. The musical revue follows four individuals, known simply as The Lady (Sharon D Clarke), The Woman (Debbie Kurup), The Man (Clive Rowe) and The Girl (Gemma Sutton).

BWW Previews: MIDLANDS THEATRE ROUNDUP in Columbia, SC 4/26 - Chapin Theatre Company presents DIXIE SWIM CLUB
by Patrick Michael Kelly - Apr 26, 2019
The Children's Theatre, Full Circle, and Trustus all close their shows, but Chapin opens it's newest production!

BWW Previews: MIDLANDS THEATRE ROUNDUP in Columbia, SC 4/19 - Columbia Children's Theatre Presents THE THREE LITTLE PIGS and More!
by Patrick Michael Kelly - Apr 19, 2019
OPENING! Columbia Children's Theatre presents THE THREE LITTLE PIGS with music by George Stiles and book and lyrics by Anthony Drewe. The production is directed by Paul Lindley II with choreography by Lisa Sendler and stars an ensemble cast. THE THREE LITTLE PIGS opens Saturday, April 20 and runs through Sunday, April 28. Tickets are $10, or $8 for active military and seniors. All Saturday night tickets are $5. Columbia Children's Theatre is located in Richland Mall, 2400 Forest Drive, Columbia, SC 29204. For more information, visit columbiachildrenstheatre.com.

BWW Previews: MIDLANDS THEATRE ROUNDUP in Columbia, SC 4/11 - Full Circle Productions presents APHRA BEHN: WANTON. WIT. WOMAN. and More!
by Patrick Michael Kelly - Apr 11, 2019
USC's CURIOUS INCIDENT says goodnight, Trustus' GATSBY keeps swinging, and the HT@MTC Performance Incubator launches its newest project - a world premiere from Full Circle Productions!

BWW Previews: MIDLANDS THEATRE ROUNDUP in Columbia, SC
by Patrick Michael Kelly - Apr 5, 2019
BEAUTIFUL rolls out of town, but USC and Trustus raise the curtain on their next shows!