Latest News on Erich Kunzel
Erich Kunzel News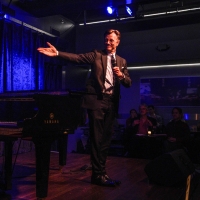 JIM CARUSO'S CAST PARTY with Billy Stritch, Bobby Conte, Ashley Pezzotti Duo & More to Perform at Birdland in August
by Chloe Rabinowitz - Jul 25, 2022
Birdland Jazz Club and Birdland Theater are open this August with a full slate of nightly performances!  At Birdland Jazz Club, catch John Pizzarelli Trio, Sam Gravitte, Alexa Tarantino Quartet, Karen Mason, Artemis, John Yao Orchestra Plays Bird, Bobby Conte, and more.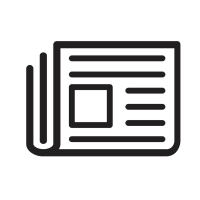 Cincinnati Symphony Orchestra/Cincinnati Pops Announces Details for Inaugural Andrew J. Brady Neighborhood Concert Series
by A.A. Cristi - May 19, 2022
The Cincinnati Symphony Orchestra (CSO) and Cincinnati Pops have announced details for the inaugural Andrew J. Brady Neighborhood Concert Series.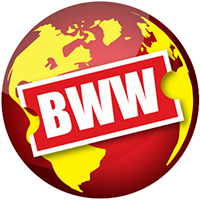 Lincoln Theatre Presents The HBCU Chorale Showcase, November 11
by A.A. Cristi - Oct 28, 2021
In elevation of the principle of the commonality of humanity through music, the Lincoln Theatre has curated a special performance of spiritually uplifting music from the celebrated choirs of two historically Black colleges and universities, the Kentucky State University Concert Choir and the Grammy-nominated Central State University Chorus.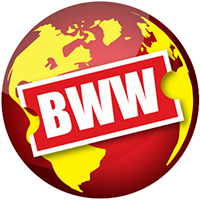 Cincinnati Symphony Orchestra Music Director Louis Langree to Depart Following 2023-24 Season
by A.A. Cristi - Jun 16, 2021
The Cincinnati Symphony Orchestra has announced that Louis Langrée will  not seek to renew his contract beyond the conclusion of the 2023-24 season, his eleventh as the Orchestra's Music Director.
Birdland Jazz Club to Reopen In July and Welcome Back Patrons with Special 1949 Admission Prices
by Chloe Rabinowitz - Jun 8, 2021
On July 1, 2021 Birdland will open its doors to the public for the first time since March 2020. To mark the grand reopening, Birdland is bringing back 1949 prices as a thank you to returning patrons.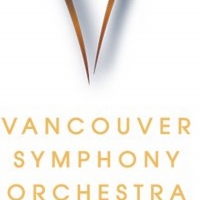 Ken Peplowski and Clairdee Join the Vancouver Symphony Orchestra in One-of-a-Kind Holiday Extravaganza
by Chloe Rabinowitz - Oct 31, 2020
The Vancouver Symphony Orchestra continues its 2020-21 season with live streamed performances of the highly anticipated holiday pops concert featuring holiday classics as well as famous arrangements highlighting the guest soloists.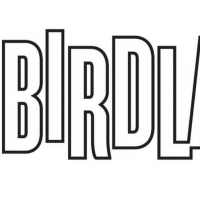 Birdland Has Released its Schedule for March 2 - March 15
by Chloe Rabinowitz - Feb 21, 2020
Artists appearing at Birdland Jazz Club include John Pizzarelli (The Swing 7 and Quartet), Steve Ross, Erena Terakubo and Nana Quintet, Leanne Borghesi & Marta Sanders, Constantine Maroulis, Michelle Lordi and David Berger Orchestra.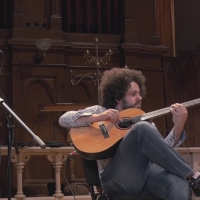 Centenary Stage Company's Music Festival Continues with Figueiredo and Peplowski: The Bossa Nova Wave
by Chloe Rabinowitz - Dec 23, 2019
Centenary Stage Company continues its annual January Thaw Music Festival with Diego Figueiredo and Ken Peplowski: The Bossa Nova Wave. The performance will take place at the Lackland Performing Arts Center on Saturday, January 18th @ 8:00 pm.
Cincinnati Symphony Orchestra Has Been Nominated for Two Grammy Awards
by Sarah Jae Leiber - Nov 26, 2019
a?"The Recording Academy has nominated both a Cincinnati Symphony Orchestra (CSO) recording and a Cincinnati Pops recording for GRAMMY® Awards. Transatlantic, recorded by Music Director Louis Langrée and the Cincinnati Symphony Orchestra is nominated in the category of Best Orchestral Performance. American Originals: 1918, recorded by conductor John Morris Russell and the Cincinnati Pops Orchestra and produced by Elaine Martone, is nominated for Best Classical Compendium. The 62nd Annual Grammy Awards ceremony will be held on Sunday, January 26, 2020.
Birdland Presents Stacey Kent And More Week Of December 9
by A.A. Cristi - Nov 26, 2019
Birdland will kick-off their great week of programming with the following acts:
Erich Kunzel Videos
STAGE TUBE: MARY POPPINS' Ashley Brown Performs on Windy City Live
by Stage Tube - Jul 3, 2012
The Chicago Symphony Orchestra's July 4th performance as part of the Ravinia Festival will feature vocalist Ashley Brown, who won rave reviews in the title role of Mary Poppins on Broadway and recently made her Lyric Opera debut in an acclaimed production of Show Boat. Brown appeared on Windy City Live for a preview of her Ravinia debut. Watch the interview and her performance in the video below!