Latest News on Daniel York
Daniel York News
Cast Announced For NO PARTICULAR ORDER at Theatre503
by Stephi Wild - Apr 13, 2022
Daniel York Loh, Pandora Colin, Jules Chan and Pía Laborde-Noguez are announced today as the stellar multi-rolling ensemble cast in the premiere of acclaimed playwright Joel Tan's No Particular Order.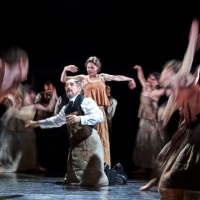 DR SEMMELWEIS Run Extended At Bristol Old Vic
by Stephi Wild - Jan 28, 2022
Bristol Old Vic today announces a week-long extension of the world première of Dr Semmelweis, based on an original idea by Mark Rylance, and written by Stephen Brown with Rylance. The production opened on 26 January, and now runs until 19 February 2022. 
Bristol Old Vic Announces Full Cast For DR SEMMELWEIS
by Stephi Wild - Nov 29, 2021
Tom Morris directs the previously announced Rylance (Ignaz Semmelweis), who is joined by Jackie Clune (Anna Müller), Sandy Grierson (Jakob Kolletschka), Felix Hayes (Ferdinand von Hebra), Enyi Okoronkwo (Franz Arneth), Clemmie Sveaas (Lisa Elstein), Thalissa Teixeira (Maria Semmelweis), Alan Williams (Johann Klein) and Daniel York Loh (Karl von Rokitanksy) with dancers Roseanna Anderson, Joshua Ben-Tovim, Megan May Cameron, Megumi Eda, Suzy Halstead and Millie Thomas.
Chinese Arts Now Appoints Three Associate Artistic Directors In a New Restructure
by Stephi Wild - Nov 22, 2021
Chinese Arts Now (CAN) is a UK platform for artists who tell British Chinese stories in contemporary and innovative ways. It commissions, produces and presents work across the artforms with the intention of increasing understanding and appreciation of British Chinese arts and culture.
TheatreCraft Unveils 2021 Line-Up for First Ever Hybrid Event
by Chloe Rabinowitz - Nov 12, 2021
From tutu making with Wimbledon College of Arts to carpentry, metalwork and props-buying with the National Theatre, hair and makeup with Disney's The Lion King and fitting radio mics with the Association of Sound Designers - nearly 60 top theatre organisations from around the country are lifting the curtain for this year's TheatreCraft.
Horizon Showcase Announces England Based Artists Presenting Work As Part Of The Edinburgh Festival Fringe 2021
by Stephi Wild - Jul 20, 2021
Nine new, tour-ready, performance works are to be presented in a range of digital settings, alongside seven new projects, supported as part of a 'residency' programme, which enables artists to play with new performance ideas across a range of formats and genres.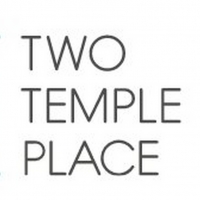 New Dates Announced for CAN Festival's Online Immersive Promenade Performance
by Chloe Rabinowitz - Mar 30, 2021
Set in a digital recreation of the gallery spaces of Two Temple Place, an extraordinary neo-Gothic mansion built by William Waldorf Astor in the 1890s, Every dollar is a soldier/With money you're a dragon is an immersive new production directed by An-Ting Chang and designed by Christine Urquhart.
CAN Festival 2021 Announces CAN x TWO TEMPLE PLACE
by Chloe Rabinowitz - Feb 10, 2021
At the heart of the CAN Festival 2021, CAN x TWO TEMPLE PLACE is an ambitious new Chinese Arts Now production, co-produced with Two Temple Place and conceived and led by CAN's artistic director An-Ting Chang. 
Natalie Ibu Announces First Season At Northern Stage
by Stephi Wild - Jan 25, 2021
Less than three months into her role as Artistic Director, Natalie Ibu announces her inaugural season at Northern Stage. THIS IS US promises to bring audiences stories, no matter what, through a bold programme of collaborations, commissions and curated work that celebrates the collective, connection and community.
Writers For Edition 1 Of LIVING NEWSPAPER Announced
by Stephi Wild - Dec 1, 2020
From December over 60 writers will be involved in the creation of the Royal Court Theatre's upcoming project Living Newspaper: A Counter Narrative, a weekly live newspaper running over six weeks which will see the theatre reopen since its closure in March.