Latest News on Daniel Ryan
Daniel Ryan News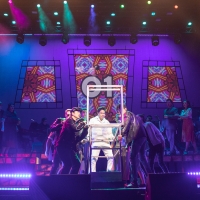 Photos: George Salazar, Janet Dacal & More Star in THE WHO'S TOMMY IN CONCERT at Flint Repertory Theatre
by Chloe Rabinowitz - Nov 21, 2022
See photos of George Salazar (Be More Chill) as Tommy, Janet Dacal (The Band's Visit) as Mrs. Walker, Mauricio Martinez (On Your Feet!) as Captain Walker, Paul Whitty (Once) as Uncle Ernie, Jeremiah Porter as Cousin Kevin and Arielle Crosby as The Acid Queen in The Who's Tommy in Concert at The FIM Capitol Theatre in downtown Flint.
George Salazar, Janet Dacal, and Maurico Martinez Will Lead THE WHO'S TOMMY in Michigan
by Stephi Wild - Nov 3, 2022
George Salazar, Janet Dacal and Maurico Martinez will lead The Who's Tommy in Concert at the FIM Capitol Theatre in downtown Flint, Michigan this month. Performances are set for November 18 and 19, 2022.
BWW Review: MIDDLE, National Theatre
by Alexander Cohen - May 5, 2022
David Eldridge thrusts the agony and the ecstasy of middle class struggles into the limelight in his new play at the National Theatre's Dorfman stage. Let's see what BWW's critic had to say...
ABBA VOYAGE Leads May's Top 10 New London Shows
by Aliya Al-Hassan - May 4, 2022
London is gearing up for an exciting month of West End shows, concerts and more. From an Abba concert merging the physical and digital, to the return of Eliza Dolittle at the London Coliseum and female revision of Tudor history at the Globe, here are some of this month's most eye-catching openings. Don't forget to check back for BroadwayWorld's reviews, interviews and features!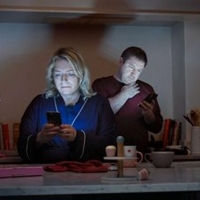 New David Eldridge Play MIDDLE to Open in April at the National Theatre
by Chloe Rabinowitz - Mar 29, 2022
Following their five-star production of Beginning, which played to sold-out runs at the National Theatre and in the West End, writer David Eldridge and director Polly Findlay reunite with new play Middle, a raw, touching and funny portrait of a 21st-century marriage. Learn all about the production and how to get tickets.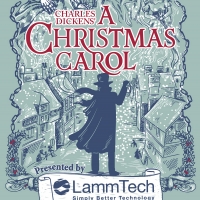 The Arrow Rock Lyceum Theatre Announces Casting For CHARLES DICKENS' A CHRISTMAS CAROL
by Chloe Rabinowitz - Dec 9, 2021
The Arrow Rock Lyceum Theatre is bringing back its beloved holiday favorite, A Christmas Carol, December 15. The show runs through December 23.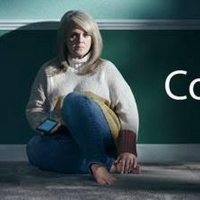 COLD CALL Premieres on Sundance Now on Nov. 19
by Sarah Jae Leiber - Nov 5, 2020
AMC Networks' streaming service Sundance Now features the U.S. and Canadian premiere of the new gripping psychological thriller COLD CALL on Thursday, November 19, 2020.
Regina Spektor performs 'Prisoners' on 'The Late Show with Stephen Colbert
by Robert Diamond - Aug 19, 2020
Last night, critically acclaimed artist Regina Spektor performed her song "Prisoners" on "The Late Show with Stephen Colbert." Watch the performance via the show's #PLAYATHOME series HERE.
PLAY OF THE DAY! Today's Play: GLENGARRY GLEN ROSS by David Mamet
by Chloe Rabinowitz - May 26, 2020
During this time when productions all over the world have been put on pause, we are coming together to celebrate plays that have left their mark on theater history. This week we will be focusing on the plays of David Mamet. Today's play, Glengarry Glen Ross!

Musical Theatre Factory Announces NEW WAVE GATHERING: A Celebrating Women, Trans And Gender Non Conforming Artists
by A.A. Cristi - May 30, 2019
To celebrate the work of MTF's Women, Trans and GNC Roundtable on Monday June 3rd, Musical Theatre Factory will present a one night only evening of new musical theatre works by and for women, trans and gender non conforming people. These invigorating, witty, compelling, complex and poignant songs explore a range of stories told by underrepresented voices- songs about life, love, coming-of-age, finding your power, and just plain ol' humanity! Curated by Molly Marinik, Maybe Burke and Janelle Lawrence A New Wave Gathering will take place at Joe's Pub (425 Lafayette St) on Monday, June 3 at 9.30pm. Tickets are $25 and are available at mtf.nyc/events.
Daniel Ryan Videos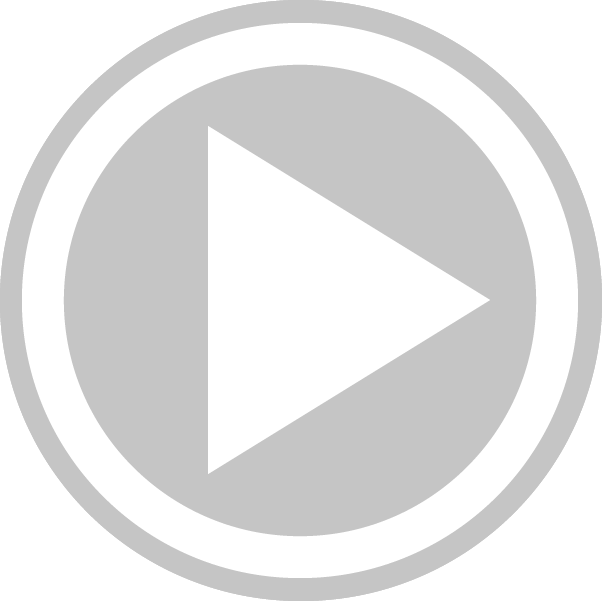 BWW TV: Watch Christian Slater & More in Trailer for West End's GLENGARRY GLEN ROSS
by BroadwayWorld TV - Oct 19, 2017
Christian Slater (Mr Robot, True Romance, One Flew Over the Cuckoo's Nest), Robert Glenister (Hustle, Spooks), Kris Marshall (Death in Paradise, Love Actually, My Family), Stanley Townsend (Girl from the North Country, The Nether) and Don Warrington (Death in Paradise, Rising Damp), are the 'deal chasing' cut-throat sales team in David Mamet's masterpiece, Glengarry Glen Ross, alongside Daniel Ryan as Lingk (Linda Green, Posh) and Oliver Ryan as Baylen (Dr Faustus, As You Like It).
Daniel Ryan Frequently Asked Questions
How many Broadway shows has Daniel Ryan been in?
Daniel Ryan has not appeared on Broadway.
How many West End shows has Daniel Ryan been in?
Daniel Ryan has appeared on London's West End in 1 shows.
What was Daniel Ryan's first West End show?
Daniel Ryan's first West End show was Inadmissible Evidence which opened in 2011