Damien Atkins News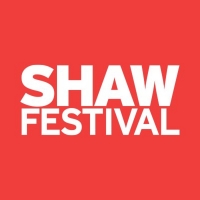 World Premiere of Damien Atkins' PRINCE CASPIAN to be Presented at the Shaw Festival
by Chloe Rabinowitz - Mar 29, 2023
Heed the call and return once again to the magical world of Narnia. Molly Atkinson directs the world premiere of Damien Atkins's adaptation of C.S. Lewis's Prince Caspian.
Cast & Creative Teams Confirmed for Shaw Festival 2023 Season, Featuring PRINCE CASPIAN World Premiere & More
by Chloe Rabinowitz - Jan 30, 2023
Artistic Director Tim Carroll has unveiled the Shaw Festival's 2023 casting and creative teams for the Festival Theatre, Royal George Theatre, Jackie Maxwell Studio Theatre, BMO Stage, as well as the newly added Spiegeltent.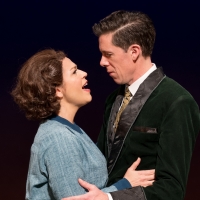 Review: Arts Club's THE SOUND OF MUSIC is One of Vancouver's Favourite Things
by Alyson Eng - Nov 27, 2022
"Raindrops on roses and whiskers on kittens" aren't my only favourite things about Arts Club's latest musical, THE SOUND OF MUSIC. Playing at the Stanley Industrial Alliance Stage from November 10th to December 24th, Arts Club revived this fan-favourite musical once again for audiences to enjoy this holiday season.
Shaw Festival Announces 2023 Season Featuring the World Premiere of PRINCE CASPIAN, Noel Coward's BLITHE SPIRIT & More
by Chloe Rabinowitz - Aug 31, 2022
The Shaw Festival has announced its 61st season. A mix of classics, real hidden gems, new works and a variety of voices will be seen, heard and experienced in both their indoor and outdoor spaces next season.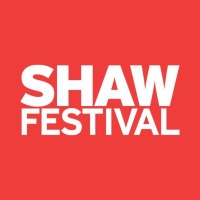 Shaw Festival Announces Casting and Creative Teams for 2021 Main Season Productions
by Chloe Rabinowitz - Jun 10, 2021
Artistic Director Tim Carroll has announced casting for the Shaw Festival's upcoming productions of Charley's Aunt, Flush, The Devil's Disciple, Sherlock Holmes and the Raven's Curse, A Short History of Niagara and Trouble in Mind.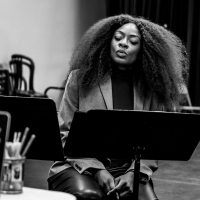 Photo Flash: First Look at Rehearsal Photos of Jully Black and Measha Bruggergosman in CAROLINE, OR CHANGE
by Chloe Rabinowitz - Jan 6, 2020
Following announcements earlier this year of a new annual residency at the historic Winter Garden Theatre and the inaugural production of the residency - a reimagined and expanded staging of their 2012 hit, CAROLINE, OR CHANGE, again in co-production with frequent collaborators Obsidian Theatre  - The Musical Stage Company shares a sneak peek at this hotly anticipated show.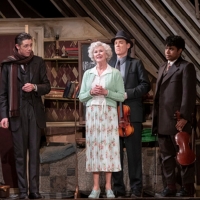 BWW Review: THE LADYKILLERS Only Mildly Amuses at Shaw Festival
by Michael Rabice - Aug 28, 2019
The Shaw has once again programmed a play known by few. After their success at rediscovering Mae West's SEX this season, I was hoping that THE LADYKILLERS would produce yet another unearthed gem. This comedy, mostly unknown outside of the UK, was briefly revived on the West End in 2011,but it's humor may best be served in a different era.
The Shaw Festival Announces 2020 Season Playbill
by A.A. Cristi - Aug 7, 2019
Artistic Director Tim Carroll and the Shaw Festival have announce their 2020 season.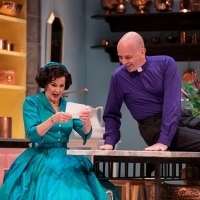 BWW Review: GETTING MARRIED at SHAW FESTIVAL
by Michael Rabice - Jun 25, 2019
To say that George Bernard Shaw's social commentaries were erudite would be an understatement. His keen eye and astute observations always allow the reader or viewer to take pause and contemplate life in a different light. The Shaw Festival in Niagara-on-the Lake is producing one of his lesser works, GETTING MARRIED. Originally written for the stage in 1908, many of it's concepts remain unchanged regarding the institution of marriage and it's sanctity, but Shaw ingeniously takes us for a roller coaster of a ride in telling this story.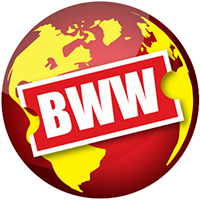 THE LADYKILLERS Makes Its North American Premiere At The Shaw Festival
by A.A. Cristi - Jun 10, 2019
After taking London's West End by storm, comedy thriller The Ladykillers makes its North American premiere under the direction of Artistic Director Tim Carroll. The Shaw Festival's production of Graham Linehan's stage adaptation - based on one of the best-loved British films of all time - begins previews tomorrow at the Festival Theatre.