Date Of Birth:
January 21, 1905
Date Of Death:
October 23, 1957 (52)
Birth Place:
Angers, FRANCE
Latest News on Christian Dior:

Date of Birth: January 21, 1905
Date of Death: October 23, 1957 (52)
Birth Place: Angers, FRANCE
Latest News on Christian Dior
Christian Dior News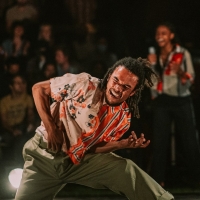 The Revel Puck Circus to Bring THE WING SCUFFLE SPECTACULAR to Lewisham in December
by Chloe Rabinowitz - Nov 9, 2022
This December, The Revel Puck Circus are coming to Lewisham with their fantastic five-star show, The Wing Scuffle Spectacular from 15th December until 8th January 2022. This astonishing production presents the brightest young talent of the London circus scene, promising to clear all preconceptions of circus.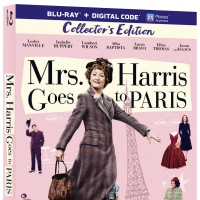 MRS. HARRIS GOES TO PARIS Sets Digital, Blu-Ray & DVD Release
by Michael Major - Aug 26, 2022
Oscar nominated actress Lesley Manville (Phantom Thread, Let Him Go) stars as Ada Harris, a resilient and courageous woman who shows the world it's never too late to pursue your dreams in MRS. HARRIS GOES TO PARIS, a timeless and inspirational tale that takes place in the 1950s in one of the world's most fashionable cities. Plus, bonus features!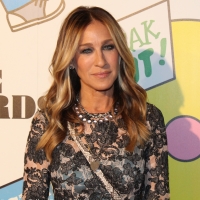 Sarah Jessica Parker to be Honored at New York City Ballet's 10th Annual Fall Fashion Gala in September
by Chloe Rabinowitz - Jul 28, 2022
New York City Ballet will present its tenth annual Fall Fashion Gala on Wednesday, September 28, 2022 at 7pm at the David H. Koch Theater at Lincoln Center. This year's event will honor Sarah Jessica Parker, a vice chair of the NYCB Board of Directors, who conceived the Fall Fashion Gala in 2012.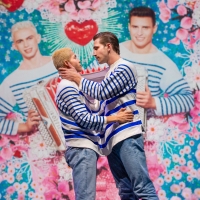 Review: JEAN PAUL GAULTIER FASHION FREAK SHOW, Camden Roundhouse
by Gary Naylor - Jul 20, 2022
Jean Paul Gaultier deploys dance, music and video to tell the tale of a life that laughed at convention but had hard work, technical mastery and a generosity of spirit at its heart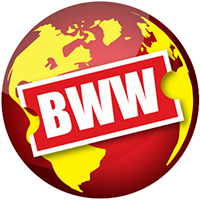 L-E-V CHAPTER 3: THE BRUTAL JOURNEY OF THE HEART Comes to Sadler's Wells in May
by Stephi Wild - Apr 19, 2022
Sadler's Wells Associate Artist Sharon Eyal and Gai Behar's acclaimed Israeli company, L-E-V, returns to Sadler's Wells Theatre with Chapter 3: The Brutal Journey of the Heart on Friday 27 May & Saturday 28 May.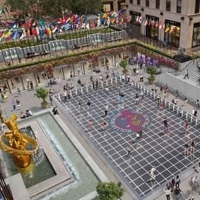 ROCKEFELLER CENTER and FLIPPER'S ROLLER BOOGIE PALACE Bring Roller Skating to Iconic Rink
by Marina Kennedy - Mar 19, 2022
Tishman Speyer and Flipper's Roller Boogie Palace announced that a new roller skating rink will open at The Rink at Rockefeller Center on April 15, 2022. This latest element of Rockefeller Center's campus-wide redevelopment is a revival of the Los Angeles-based roller rink and legendary cultural hotspot of the late '70s and early '80s run by Ian "Flipper" Ross. Find out more here.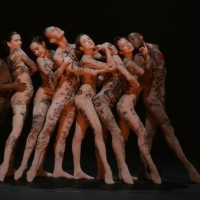 BWW Review: L-E-V at The Joyce Theatre Captivates
by Marina Kennedy - Feb 24, 2022
L-E-V has returned to The Joyce Theater to perform the U.S. premiere of the company's final piece of their trilogy on love, Chapter 3: The Brutal Journey of the Heart. This is a dance experience like no other, captivating and poignant. We attended on Wednesday evening when the audience gave the company a well-deserved standing ovation. You can see it now through Sunday, 2/27.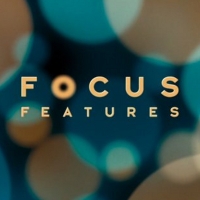 Focus Features Moves MRS. HARRIS GOES TO PARIS Release Date
by Michael Major - Feb 9, 2022
Mrs. Harris Goes to Paris is the enchanting tale of a seemingly ordinary British housekeeper whose dream to own a couture Christian Dior gown takes her on an extraordinary adventure to Paris. The film stars Lesley Manville, Isabelle Huppert, Jason Isaacs, Lambert Wilson, Alba Baptista, Lucas Bravo and Rose Williams.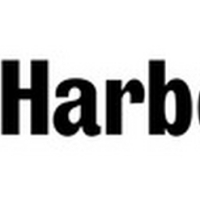 Harbourfront Centre to Open Torque Dance Series With Debut From Israel's L-E-V
by Chloe Rabinowitz - Feb 2, 2022
Harbourfront Centre will open its international contemporary dance series, Torque, with the Canadian premiere of L-E-V's visceral new work, Chapter 3: The Brutal Journey of the Heart.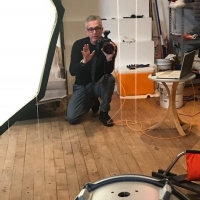 Photographer Marty Gottlieb Puts The Spotlight On The Ancient Art Of Pleating
by A.A. Cristi - Dec 20, 2021
Pleating as an art form in fashion, has unfolded across centuries. From the Egyptian's elaborate garments to the iconic white skirt made famous by Marylin Monroe to the modern interpretation of the technique by Tom's Sons International in New York City. Learn more at www.internationalpleating.com.
Christian Dior Videos