Latest News on Cameron Smith
Stage Credits
  [New York]
Workshop, 1983
Performer
  [Regional (US)]
West Coast Revival, 1982
Performer
Cameron Smith News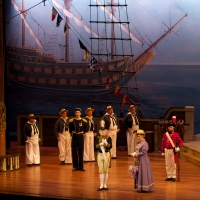 H.M.S. PINAFORE to be Presented at New York Gilbert & Sullivan Players This Winter
by Chloe Rabinowitz - Nov 21, 2022
New York Gilbert & Sullivan Players' 48th season will continue December 30-31, 2022 and January 7 -8, 2023 with the mounting of a Gilbert & Sullivan staple, H.M.S. Pinafore; or, The Lass That Loved a Sailor at the Kaye Playhouse at Hunter College.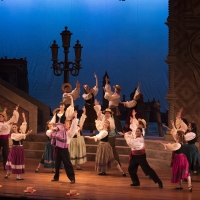 THE GONDOLIERS to be Presented by New York Gilbert & Sullivan Players in October
by Chloe Rabinowitz - Sep 27, 2022
New York Gilbert & Sullivan Players will begin its 48th season with its colorful and vivacious production of the Gilbert & Sullivan's classic send up of Republican (in the generic sense) principles and class distinction The Gondoliers.  The she will run from Friday, October 28th through Sunday, October 30th.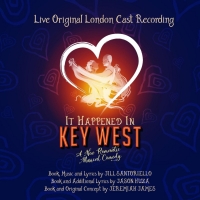 IT HAPPENED IN KEY WEST Original Cast Recording to be Released
by Chloe Rabinowitz - Jun 15, 2022
The London Hit-, It Happened in Key West, will receive an Original Cast Recording available digitally, Friday, June 17th. It Happened in Key West features Book, Music, and Lyrics By Broadway Composer, Jill Santoriello, Book and Additional Lyrics by Jason Huza, and Book/Original Concept by Jeremiah James.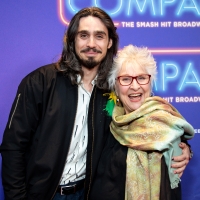 Photos: On the Red Carpet at the KEEPING COMPANY WITH SONDHEIM Screening
by Jennifer Broski - May 9, 2022
This past weekend, Tracie Bennett, Erin Davie, Antwayn Hopper, Michael R. Jackson, John Earl Jelks, Tavon Olds-Sample, Andy Nyman, Soara-Joye Ross, Jessie Shelton, Matthew Sklar, Antoine L. Smith, original cast members Pamela Myers and Teri Ralston, and more were on hand to celebrate the exclusive screening of "Keeping Company with Sondheim", a documentary from Great Performances on PBS.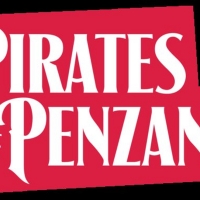 New York Gilbert & Sullivan Players to Return With THE PIRATES OF PENZANCE
by Chloe Rabinowitz - Mar 8, 2022
New York Gilbert & Sullivan Players will return to New York for its 47th season, and its first full production since January 2020, with one of Gilbert & Sullivan's most famed works, The Pirates of Penzance.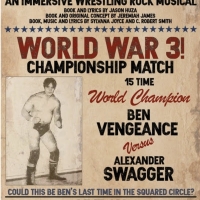 Immersive Pro-Wrestling Rock Musical THE LAST MATCH to Hold Reading
by Marissa Tomeo - Mar 5, 2022
Billed as a Pro-Wrestling Event, that happens to be an immersive Rock Musical, "The Last Match" tells the story of Ben Vengeance who has been professional wrestling's biggest star for years and tonight is his last match.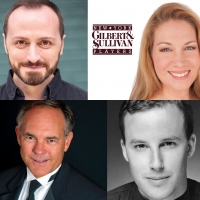 Artist Series Concerts of Sarasota Adds Two Outdoor Concerts to its 2021-22 Season
by Chloe Rabinowitz - Dec 17, 2021
Artist Series Concerts of Sarasota will return to the great outdoors with two added performances by the bay at Selby Gardens' downtown Sarasota campus, 1534 Mound Street, Sarasota.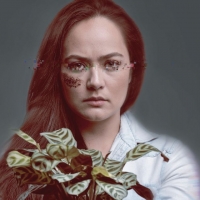 BWW REVIEW: THE LINDEN SOLUTION Highlights The Dangers Of An Apathetic Society Content To Watch As Others Takeover How Their Societies Are Run.
by Jade Kops - May 30, 2021
THE LINDEN SOLUTION shines a shocking spotlight on the dangers of complacency as extreme right-wing ideals bubble dangerously beneath the surface of society and history threatens to repeat itself.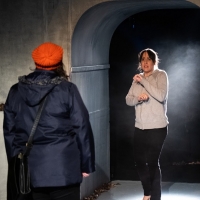 BWW Review: THE GIRL ON THE TRAIN at Howick Little Theatre
by Glenda Pearce - May 14, 2021
Set in a suburban town in England in present time, 'THE GIRL ON THE TRAIN' is a contemporary and complex psycho-thriller, a 'whodunnit' with twists and turns, anticipations and numerous attempts to guess just who is guilty and who is not. Can we trust the 'storyteller' or she suffering from alcohol binge-brained amnesia? What are the secrets she is trying to unearth?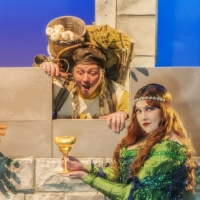 BWW Review: You'll Laugh a Lot at SCERA's SPAMALOT
by Tyler Hinton - Apr 13, 2021
Be prepared to laugh a lot at the SCERA's solid community theatre production of Monty Python's SPAMALOT, filled with witty zingers, clever sight gags, and production numbers every bit as over-the-top as they should be.
Cameron Smith Videos