H.M.S. PINAFORE to be Presented at New York Gilbert & Sullivan Players This Winter
The cast includes patter man James Mills as party loyal Sir Joseph Porter, David Auxier as Captain Corcoran and more.
New York Gilbert & Sullivan Players' 48th season will continue December 30-31, 2022 and January 7 -8, 2023 with the mounting of a Gilbert & Sullivan staple, H.M.S. Pinafore; or, The Lass That Loved a Sailor at the Kaye Playhouse at Hunter College (East 68th Street between Park and Lexington Avenues).
"I always voted at my party's call and I never thought of thinking for myself at all." This line sounds like something out of last week's Washington Post, but no, it's front and center in a satirical patter song from the Gilbert & Sullivan classic H.M.S. Pinafore - proving once again how relevant this timeless send up of personal and institutional excess remains. All Gilbert & Sullivan works make us laugh at ourselves in entertaining, endearing, and relatable fashion, but none more succinctly than H.M.S. Pinafore.
As the first rollicking hit of the G&S collaboration, H.M.S. Pinafore charted a new course for modern musical theater and its lampooning of overblown nationalism, party politics, class distinction, and classic melodrama still rings true, while Sullivan's quasi nautical score is equally clever at parodying the classics. It's little wonder that the NYGASP production includes a few ad lib references to relevant contemporary matters while staying true to the enduring values and traditions of the original.
The cast includes patter man James Mills as party loyal Sir Joseph Porter of the above mentioned quote, David Auxier as Captain Corcoran who's "never, never sick at sea", soprano Michelle Seipel as his beautiful but conflicted daughter Josephine, Angela Christine Smith as the "plump and pleasing" peddler lady Little Buttercup, Cameron Smith as romantic and noble sailor Ralph Rackstraw, Victoria Devany as the annoying leader of Sir Joseph's "sisters and his cousins and his aunts", Lance Olds as the voice of the ugly truth seaman Dick Deadeye, Matthew Wages as the stalwart Boatswain Bill Bobstay, and David Wannen as the ship's Carpenter.
The ensemble of Sailors and First Lord's Sisters, Cousins and Aunts include: Caitlin Borek, Brooke Collins, Michael Connolly, Michael Galante, Hannah Holmes, Sarah Hutchison, Claire Leyden, David Macaluso, Daniel Z. Miller, Logan Pitts, Chris-Ian Sanchez, Nathan Seldin, Laura Sudduth, and Laurelyn Watson-Chase. Founder and Artistic Director Albert Bergeret shares the conductor's podium with Associate Conductor Joseph Rubin.
Performances schedule:
December 30, 2022 at 2:00pm* & 7:30pm
December 31, 2022 at 2:00pm
January 7, 2023 at 2:00pm & 7:30pm
January 8, 2023 at 3:00pm
*Special Family Matinee, Bring Your Grandparents! All persons 40 years of age and under are eligible to purchase any available seat for $30.
Tickets begin at $30. For more information and to purchase please visit: www.nygasp.org/.
More Hot Stories For You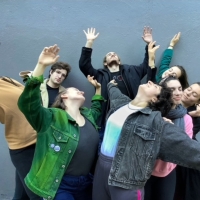 Mystical Feet Company to Present SECRET OF THE POSSIBLE at 14th Street Y This Month

December 3, 2022

Mystical Feet Company, in partnership with the Theater at the 14th Street Y, has announced December 2022 dance/theater performances of a new ensemble-created work from award-winning playwright/choreographer Yehuda Hyman, presented at the Theater at the 14th Street Y, 344 East 14th Street, Thursday, December 15 through Friday, December 23, 2022.
---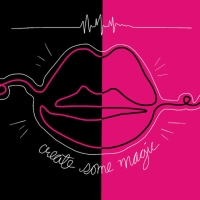 First Kiss Theatre to Close Out In-Person Season With A MIDDLE SCHOOL PLAY By Alice Nora

December 2, 2022

A Middle School Play by Alice Nora, directed by Jacqueline Keeley - December 11th and 12th at 7pm Relive the wonder years with this comedic take on the messy & outlandish time that is the middle school experience.
---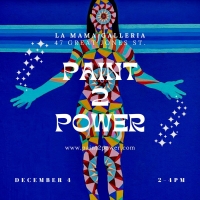 La MaMa to Host PAINT2POWER Public Art-Making Event

December 2, 2022

On Sunday, Dec. 4 at 2 p.m., LA MAMA will host PAINT2POWER,  the making of a large public art mural  at the company's Galleria in Manhattan.  The public is invited to participate.  Admission is free.
---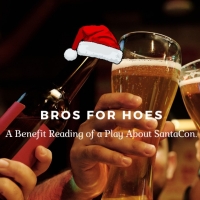 Benefit Reading Of BROS FOR HOES, a One-Act Comedy About SantaCon, To Take Place In West Village

December 2, 2022

Independent producers Emily Jeppesen, Rebecca Kane, and Taylor Thomson will present a reading of a new one-act comedy in a performance entitled 'Bros for Hoes: A SantaCon Play Benefit Reading' on December 12th, 2022.
---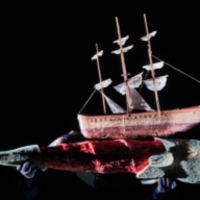 NYU Skirball and Under the Radar Festival Present MOBY DICK Next Month

December 2, 2022

NYU Skirball and Under the Radar Festival present Moby Dick, an adaptation of Herman Melville's mythical work, halfway between theater and puppet show, featuring seven actors, fifty puppets, video projections, a drowned orchestra and a whale-sized whale, running January 12-14 at NYU Skirball.
---