Latest News on Brian McDonald
Brian McDonald News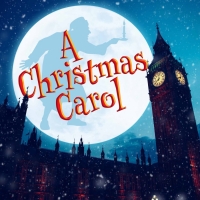 ENSEMBLE THEATRE COMPANY Announces 2022-2023 Season; CARMEN JONES, A CHRISTMAS CAROL, and More!
by Stephi Wild - Aug 2, 2022
This season features a remarkable selection of plays, but starts its season with a spectacular reimagining of the operaCarmen with Carmen Jones, music by George Bizet, book and lyrics by Oscar Hammerstein II, followed by Patrick Barlow's imaginative take on the timeless A Christmas Carol, then the Off-Broadway hit Selling Kabul, Lucy Kirkwood's thought-provoking The Children, and ETC will close its season with an absolutely delicious play from acclaimed playwright Theresa Rebeck, Seared.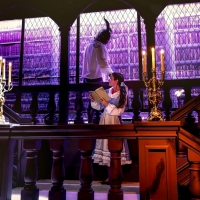 BEAUTY AND THE BEAST Comes to Spring Lake Theatre Next Month
by Stephi Wild - Jun 29, 2022
The Spring Lake Theatre is opening the 2022-2023 season with one of the most beloved stories of all time: Beauty and the Beast.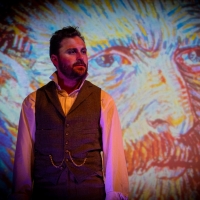 Ensemble Theatre Company to Remount VINCENT for Two Performances Only
by Chloe Rabinowitz - May 2, 2022
.Ensemble Theatre Company has announced its remount of its tour-de-force one-man show Vincent, which was presented at The Santa Barbara Museum of Art in March to sold-out audiences.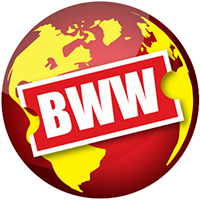 Dallas Theater Center Announces Public Works Dallas' THE ODYSSEY
by A.A. Cristi - Jan 27, 2022
Dallas Theater Center, in collaboration with Southern Methodist University's Meadows School of the Arts and AT&T Performing Arts Center, announced the highly anticipated title of the 2022 Public Works Dallas production, The Odyssey.
Ensemble Theatre Company Accepting Applications For 5th Annual Young Playwrights Festival
by A.A. Cristi - Jan 10, 2022
Ensemble Theatre Company, Santa Barbara's professional theater, is now accepting applications for its 5th Annual Young Playwrights' Festival for aspiring writers aged 14-19.
Ensemble Theatre Company Of Santa Barbara Presents THE LOOK OF LOVE This Valentine's Day
by A.A. Cristi - Feb 8, 2021
This Valentines' Day, Ensemble Theatre Company will present performances by renowned artists that look at love and healing. This free on-demand streaming event will feature Meredith Baxter, Michael Gross, Gregory Harrison, T. Coraghessan Boyle, Amanda McBroom, and others who will present an evening of short tales and music that are haunting, comic, bittersweet and uplifting.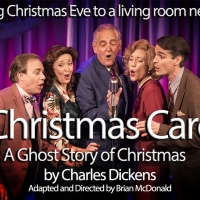 Ensemble Theatre Company Of Santa Barbara Offers Two Streaming Family Holiday Events
by A.A. Cristi - Dec 15, 2020
This December, Ensemble Theatre Company will offer two holiday events the entire family can enjoy. First, ETC welcomes back Porgy and Bess cast members Elijah Rock and Frank Lawson for a rockin' musical Christmas variety show LIVE from Las Vegas.
Circle Theatre Kicks Off 2020 Season with Richard Bean's ONE MAN, TWO GUVNORS!
by A.A. Cristi - Jan 6, 2020
In Richard Bean's hilarious comedy we find ourselves in Brighton, England. 1963. Francis Henshall is in the employ of TWO men: gangster, Roscoe Crabbe and Stanley Stubbersa?"mortal enemies of one another. However, it turns out that a?oeRoscoea?? is already deceased and Roscoe's twin sister, Rachel, has been posing as him. Fighting a mounting sense of confusion and distractions, Francis frantically tries to keep Roscoe and Stubbers apart so they cannot find out he's secretly been working for both of them. How long can he keep this charade up? Be sure to catch this splendidly silly comedy making its way to the Circle stage on January 30th.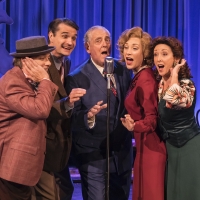 BWW Review: IT'S A WONDERFUL LIFE: A LIVE RADIO PLAY at Ensemble Theatre Company
by Maggie Yates - Dec 14, 2019
Director Brian McDonald does a nice job of keeping the actors rotating around the multiple microphones on stage (or having them add and remove costuming items) to distinguish between multiple characters. The staging is dynamic and the sight gags are clever, and the actors give pleasant and efficient performances, bringing out the warmth and hopefulness of this holiday tale. Ensemble's production highlights humor and heart for an agreeable, well-produced night of festive entertainment.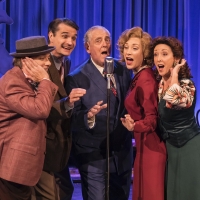 Photo Flash: First Look at Ensemble Theatre Company's IT'S A WONDERFUL LIFE: A LIVE RADIO PLAY
by Stephi Wild - Dec 7, 2019
ENSEMBLE THEATRE COMPANY (ETC) presents the second show of its 2019-20 Season, the can't-miss, holiday event of the season, IT'S A WONDERFUL LIFE: A LIVE RADIO PLAY, adapted by Joe Landry, from the screenplay by Frances Goodrich, Albert Hackett, Frank Capra & Jo Swerling and directed by ETC's Director of Education and Outreach, Brian McDonald. It's A Wonderful Life: A Live Radio Play begins previews on Thursday, December 5, opens on Saturday, December 7 at 8:00pm, and runs through Sunday, December 22, 2019 at The New Vic, 33 W. Victoria Street in Santa Barbara.